3 Healthcare REITs to Buy in 2017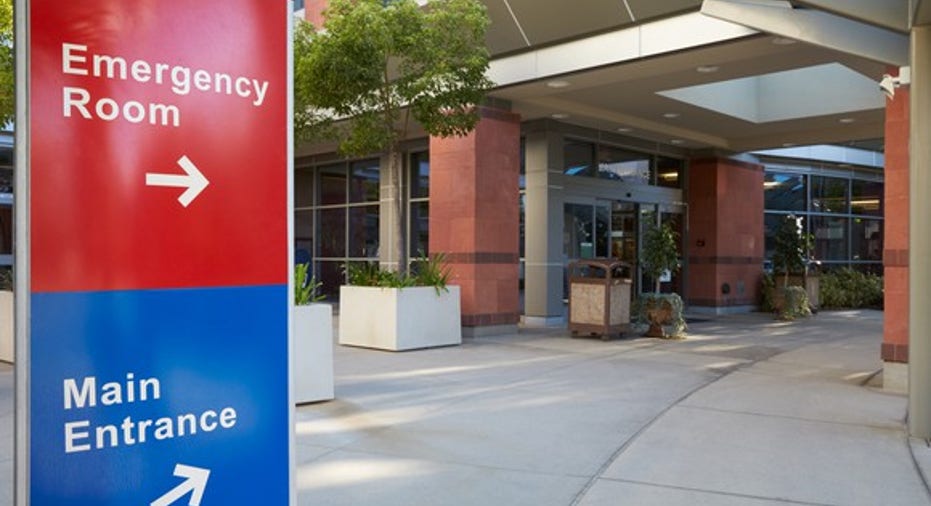 Looking for juicy dividends? You'll definitely want to check out real estate investment trusts (REITs) that specialize in the healthcare sector. Here's why Medical Properties Trust (NYSE: MPW), Ventas (NYSE: VTR), and Welltower (NYSE: HCN) are three healthcare REITs that should be good buys for 2017.
Image source: Getty Images.
Medical Properties Trust: Nothing but hospitals
Unlike most other healthcare REITs, Medical Properties Trust focuses exclusively on investing in and owning hospitals. Its dividend yield of 7.62% stands among the highest of any healthcare REIT on the market.
At the end of the third quarter, Medical Properties Trust's portfolio included 209 properties, 11 of which were under development. Over 60% of its revenue stems from general acute care hospitals, with just under 30% coming from rehabilitation hospitals and roughly 9% from long-term acute care hospitals. Four out of five of the company's properties are located in the U.S., with the rest primarily in Germany.
The good thing about hospitals is that they typically don't move. Medical Properties Trust benefits from having long-term leases on its properties. Only a relatively small number of its property leases expire prior to 2025.
Medical Properties Trust's debt totals $2.7 billion. The company shouldn't have problems servicing this debt. Even better, most of this amount -- $2.5 billion -- is fixed-rate debt that won't be negatively affected by interest rate hikes.
Ventas: A focus on seniors housing
While Medical Properties Trust deals only with hospitals, Ventas focuses largely on seniors housing. The company's dividend yield currently stands at an attractive 5.09%.
As of Sept. 30, 2016, Ventas owned 1,300 properties in the U.S., Canada, and the United Kingdom. Over 60% of these were seniors housing communities. Nearly 21% were medical office buildings. Ventas also owned several life science and innovation centers, skilled nursing facilities, and hospital properties.
Ventas boasts a strong track record that investors should like. The company's compounded annual total shareholder return from 2000 through 2015 was an impressive 26%. Ventas has also increased its dividend by an average annual rate of 10% since 2001.
The company's debt totaled over $11.3 billion at the end of the third quarter of 2016. Less than 16% of that amount is variable-rate debt that could be impacted by potential interest rate increases.
Welltower: The Granddaddy of Healthcare REITs
Welltower was founded in 1970, making the company the oldest of all REITs exclusively investing in healthcare properties. This granddaddy of healthcare REITs currently sports a dividend yield of 5.25%.
The company owns interest in1,464 properties across the U.S., Canada, and the United Kingdom. Like Ventas, Welltower focuses primarily on seniors housing. In November, the company announced a significant portfolio repositioning to reduce its exposure to long-term and post-acute care (LTPAC) and increase itsfocus on premium private-pay healthcare real estate properties.
This appears to be a good move for Welltower over the long run. The increased focus on private-pay healthcare properties should increase profits. Selling some of its LTPAC properties also improves Welltower's financial shape. Just a few days after the company announced its strategic changes,Standard & Poor's raised Welltower's credit rating, citing among other things the portfolio repositioning efforts.
What about Welltower's debt? The company reported around $13.4 billion in debt at the end of the third quarter. Roughly $2.8 billion of that amount was variable-rate debt.
Positive trends
Healthcare REITs should benefit from several positive trends in the coming years. Aging baby boomers will likely spur an increase in demand for seniors housing, which should help Ventas and Welltower. As Americans age, they will also likely incur more health problems, making hospitals more money and thereby helping Medical Properties Trust's investments pay off.
Also, even though interest rates are likely to go up, they're still at low levels historically. This allows healthcare REITs to continue to borrow relatively inexpensively.With these positive tailwinds, I expect Medical Properties Trust, Ventas, and Welltower will continue to richly reward dividend-seeking investors in 2017 and beyond.
10 stocks we like better thanWal-MartWhen investing geniuses David and TomGardner have a stock tip, it can pay to listen. After all, the newsletter theyhave run for over a decade, the Motley Fool Stock Advisor, has tripled the market.*
David and Tomjust revealed what they believe are theten best stocksfor investors to buy right now... and Wal-Mart wasn't one of them! That's right -- theythink these 10 stocks are even better buys.
Click hereto learn about these picks!
*StockAdvisor returns as of December 12, 2016The author(s) may have a position in any stocks mentioned.
Keith Speights has no position in any stocks mentioned. The Motley Fool recommends Welltower. Try any of our Foolish newsletter services free for 30 days. We Fools may not all hold the same opinions, but we all believe that considering a diverse range of insights makes us better investors. The Motley Fool has a disclosure policy.