3 Growth Stocks You Haven't Thought Of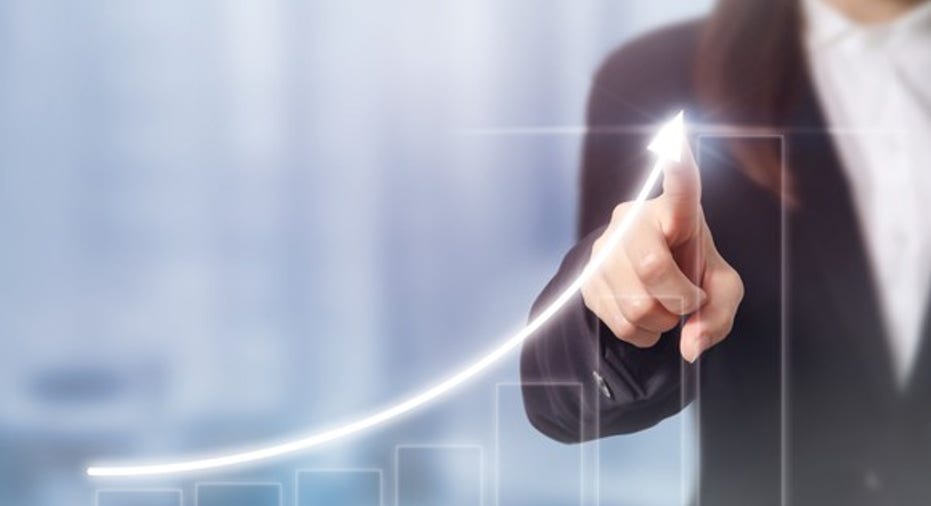 The best growth stocks typically garner little to no fanfare -- that is, until after they've doubled or tripled in value. Even so, it can incredibly difficult to suss out potential high-fliers from absolute duds.
With this theme in mind, we asked three of our contributors which growth stocks they think might be flying under the radar right now. They suggested Bellicum Pharmaceuticals (NASDAQ: BLCM),MercadoLibre (NASDAQ: MELI), andKforce (NASDAQ: KFRC). Here's why.
Image source: Getty Images.
The cancer stock is flying way under-the-radar
George Budwell(Bellicum Pharmaceuticals): If you haven't heard of the Houston-based cell therapy companyBellicum Pharmaceuticals, you're certainly not alone, based on its paltry market cap of $425 million.
Long story short, Bellicum is working on a variety of genetically modified cell therapies that have the potential to be game-changers for their respective indications. But the company's value proposition appears to have been overshadowed by itschief competitors, Kite Pharma and Juno Therapeutics, in the modified cell therapy arena. Point blank: Kite and Juno both sport multibillion-dollar valuations that absolutely dwarf Bellicum's current market cap.
To be fair, both Kite and Juno are farther along in the drug development process. Kite is steadily marching toward a regulatory approval for its non-Hodgkin lymphoma treatment known asaxicabtagene ciloleucel, and Juno is also racing toward a regulatory filing for its cell therapy, JCAR017, indiffuse large B-cell lymphoma. However, Bellicum is nipping at the heels of both of these better-known cell therapy companies with its lead product candidate BPX-501, which has the potential to be safer than its competitors' drugs.
Turning to the details, BPX-501 is aT-cell therapy product candidate designedto improve patient outcomes during a half-matched T-depleted, hematopoietic stem-cell transplantation. And if approved, it would probably generate well over $1 billion in sales within a few short years. The good news is that the early stage results have been extremely encouraging, prompting Bellicum to advance BPX-501 into registration studies both at home and abroad.
Summing up, Bellicum is arguably a deeply undervalued cancer stock that hasn't gotten a fair shake from investors. If the company's lead product strikes gold, though, this valuation gap could shrink overnight.
Look south for a hot growth stock
Dan Caplinger (MercadoLibre): It's easy for American investors to get blinded by tunnel vision and remain entirely focused on the U.S. stock market for ideas. Even if you believe in the growth potential of emerging markets, there are plenty of U.S. companies that will prosper from overall global growth. However, if you truly believe that areas like Latin America will become the next major growth stories worldwide, then you have to give MercadoLibre a closer look.
MercadoLibre is a Latin American e-commerce giant, providing online marketplaces to link buyers and sellers together. Just as many U.S.-based e-commerce companies started out doing auctions and other simple transactions and only later moved on to more all-encompassing business models, so too has MercadoLibre evolved into a powerhouse in the industry.
In particular, the company has worked hard to facilitate every aspect of consumer transactions. The MercadoPago service now allows customers to utilize a fast electronic payments network to facilitate purchases, and that has become an increasingly popular option among users of the marketplace. Similarly, the MercadoEnvios shipping service and a related service that provides financing for purchases have taken off, helping to foster more growth for the parent company.
If you never invest outside the U.S., you'll never see MercadoLibre come up on your investing radar. That would be unfortunate, especially given the success that longtime shareholders have had from the company.
Invest in the gig economy
Rich Smith (Kforce): What makes a stock a growth stock? Strong projected earnings growth, of course. But what makes a growth stock a good stock to buy?
I'd argue it's growth at a reasonable price -- and that's why I think Kforceis worth a look.
I know. Temp staffing isn't exactly as sexy a business as, say, electric cars or solar power, or helping people to surf the interwebs. But believe it or not, Kforce has its attractions -- not least of which is a wildfire of a projected growth rate.
America, as you may have noticed by now, is becoming less and less an economy defined by lifetime employment, cradle-to-grave pensions, healthcare coverage -- and more one defined by freelancers, term contracts, and temporary employment "gigs." For folks used to the old economy, that may not sound like great news, but it is pretty favorable to Kforce's business model.
According to the data mavens at S&P Global Market Intelligence, Kforce's leading position in temporary staffing is likely to produce 42% total earnings growth over the next two years -- better than 20% compounded. From the $1.25 per share Kforce earned last year, S&P's quoted analysts project that profits will rise to $1.77 two years out.
Kforce stock costs less than 12 times what it will probably be earning two years hence -- but even today, the stock's valuation of 16.6 times earnings seems pretty reasonable to me, especially with a long-term growth rate of 20%. Throw in a respectable 2.2% dividend yield, and Kforce looks to me like a stealth "growth stock" at a very reasonable price.
10 stocks we like better than MercadoLibreWhen investing geniuses David and Tom Gardner have a stock tip, it can pay to listen. After all, the newsletter they have run for over a decade, Motley Fool Stock Advisor, has tripled the market.*
David and Tom just revealed what they believe are the 10 best stocks for investors to buy right now... and MercadoLibre wasn't one of them! That's right -- they think these 10 stocks are even better buys.
Click here to learn about these picks!
*Stock Advisor returns as of May 1, 2017
Dan Caplinger has no position in any stocks mentioned. George Budwell has no position in any stocks mentioned. Rich Smith has no position in any stocks mentioned. The Motley Fool owns shares of and recommends MercadoLibre. The Motley Fool recommends Juno Therapeutics. The Motley Fool has a disclosure policy.