3 Great Stocks to Buy in a Market Pullback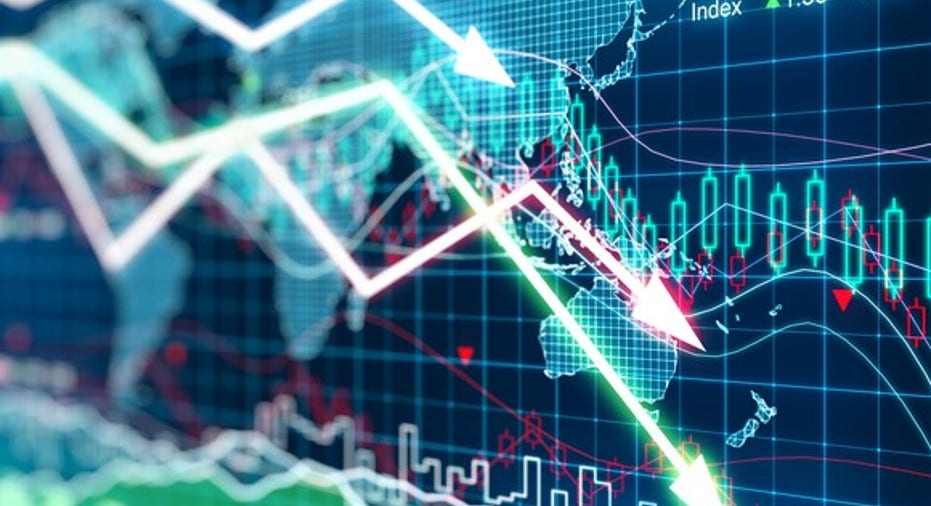 Is a stock market pullback on the way? Maybe. And even if not now, it's inevitable that the market will take a breather at some point in the future.
Smart investors will be ready to take advantage of a market pullback, whenever it comes and offers discount prices on great stocks. Three drug stocks appear to be excellent choices to buy on a dip: AbbVie (NYSE: ABBV), Allergan (NYSE: AGN), and Celgene (NASDAQ: CELG). Here's why.
Image source: Getty Images.
AbbVie: A dividend hunter's dream
AbbVie is already inexpensive, with shares trading at only 10 times expected earnings. If the overall market drops and pulls the biotech stock down with it, AbbVie will be an even more attractive buy.
One nice benefit of scooping up AbbVie stock at a discount is that you can lock in at a really juicy dividend yield. The current dividend yield of 3.9% would move higher as the biotech's share price goes down.
The company's product line-up and pipeline potential should also ensure that AbbVie enjoys a strong rebound when the market pullback is over. Top-selling autoimmune disease drug Humira continues to generate impressive revenue. Sales for cancer drug Imbruvica are soaring. Another cancer drug, Venclexta, could be yet another blockbuster for AbbVie.
More winners could be on the way. AbbVie's pipeline includes 16 late-stage clinical programs. Elagolix, which targets treatment of endometriosis and uterine fibroids and experimental cancer drug Veliparib stand out as especially strong candidates.
Allergan: Billionaires' favorite drugmaker
Steven Cohen, Carl Icahn, Paul Tudor Jones, George Soros, and David Tepper all have at least two things in common. They're all billionaire investors. And they all own shares of Allergan.
Even if you're not a billionaire, Allergan could be a good addition to your investing portfolio in a market pullback. The stock is attractively valued at only 13 times expected earnings.
Allergan claims a couple of blockbuster franchises with Botox and Restasis. The most compelling reason to like the drugmaker, though, is its pipeline. Allergan has over 70 programs in clinical development across multiple therapeutic categories.
Several of those pipeline candidates could potentially generate annual sales of $1 billion or more. However, it will take a few years to get there. Allergan hopes to launch at least five possible blockbuster drugs by 2022, including experimental non-alcoholic steatohepatitis (NASH) treatment cenicriviroc.
Celgene: Past, present, and future growth
Like AbbVie and Allergan, Celgene's stock is relatively inexpensive now and would be an even bigger bargain if the market declines. The biotech's shares trade at 14 times expected earnings. Factoring in Celgene's growth prospects makes the stock valuation look even more attractive.
Celgene achieved tremendous growth in the past primarily from its blood cancer drug Revlimid. Over the past five years, the biotech's revenue increased by an annual average of 20%, and its adjusted earnings per share increased by an annual average of 25%.
The company's current growth continues to be fueled in part by Revlimid, but other drugs are coming on strong. Sales for Otezla, which treats psoriasis and psoriatic arthritis, more than doubled in 2016 compared to the prior year. Revenue from multiple myeloma drug Pomalyst increased 33% year-over-year.
Celgene's future looks bright also. The biotech expects to grow adjusted earnings per share by an average annual rate of 22% through 2020. This growth should be boosted by launches for several new products, notably including ozanimod, which targets treatment of multiple sclerosis and autoimmune diseases.
Best pullback pick?
Which of these stocks would be the best market pullback pick? It's a tough decision, but I think the nod goes to Celgene.
There's not much to dislike about the company or the stock. Celgene boasts one of the strongest product line-ups and pipelines in the biopharmaceutical industry. The company's management has made several really smart acquisitions, especially the Receptos buyout that landed ozanimod.
Warren Buffett recently wrote that he likes to "make hay while the sun sets, knowing that it will surely rise again."That's a great idea that investors should apply when the market pulls back. AbbVie, Allergan, and particularly Celgene, appear to qualify as solid hay-makers.
10 stocks we like better than CelgeneWhen investing geniuses David and Tom Gardner have a stock tip, it can pay to listen. After all, the newsletter they have run for over a decade, Motley Fool Stock Advisor, has tripled the market.*
David and Tom just revealed what they believe are the 10 best stocks for investors to buy right now... and Celgene wasn't one of them! That's right -- they think these 10 stocks are even better buys.
Click here to learn about these picks!
*Stock Advisor returns as of February 6, 2017
Keith Speights owns shares of AbbVie and Celgene. The Motley Fool owns shares of and recommends Celgene. The Motley Fool has a disclosure policy.