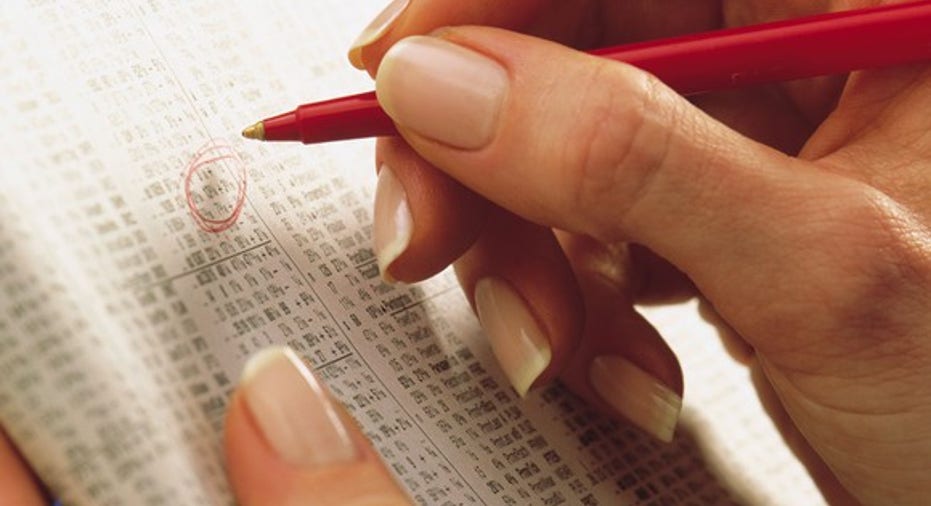 The stock market has been in full rally mode since the November elections, but that doesn't mean a number of great stocks haven't been left behind.
After some careful weeding, our Foolish contributors have come up with three great stocks that they believe are on sale and potentially ripe for the picking. Making the list were gold miner Yamana Gold (NYSE: AUY), chip giant Intel (NASDAQ: INTC), and entertainment technology company IMAX (NYSE: IMAX).
Image source: Getty Images.
Make your portfolio shine with this stock
Sean Williams (Yamana Gold): Great stocks come in all shapes and sizes. One great company that looks to be on sale with a share price that's now well below $3 is gold miner Yamana Gold.
Yamana was tripped up in February like most precious-metal mining companies after it reported its fourth-quarter earnings results. Though Yamana wound up generating $484.4 million in sales, a 10% increase from the prior-year period, and produced a $0.01 adjusted profit per share, a nice reversal of the $0.01 per share it lost in Q4 2015, this still wasn't good enough for Wall Street. The consensus had been for $489.9 million in revenue and $0.02 in adjusted EPS. Compounded with the potential for a Fed rate hike in March (higher interest rates are usually bad news for gold stocks since physical gold has no yield), Yamana shares took a pounding.
However, this recent pain is your gain if you're looking for a great stock on sale. Yamana Gold has a laundry list of upcoming expansion opportunities that are going to dramatically increase its production, help lower its all-in sustaining costs (AISC), and crank up its cash flow over the next two or three years.
Image source: Getty Images.
In 2018, Yamana is expected to begin seeing commercial production from C1 Santa Luz and Cerro Moro. C1 Santa Luz is capable of 130,000 ounces of gold during its first year, with an average output of 114,000 over its first seven years, while Cerro Moro is anticipated to yield 130,000 ounces of gold annually. Also, the recently acquired Riacho dos Machados mine, which produces copper as well, is expected to nearly double its gold output to approximately 100,000 ounces annually by 2018. And finally, beginning in 2019 the Chapada mine in the Suruca development is expected to add between 45,000 and 60,000 ounces of gold for four of five years. In effect, Yamana's production is going to explode higher.
In terms of cash flow, after producing $0.57 per share in 2016, Wall Street is forecasting $0.88 in cash flow per share by 2019. Considering that most gold and silver miners trade at roughly 10 times their future cash flow per share, Yamana appears completely undervalued at roughly three times its future cash flow per share. Yamana does have nearly $1.5 billion in net debt, which could certainly be weighing on its valuation, but with $600 million to $800 million annual in cash flow expected, it's perfectly manageable.
Yamana Gold is on sale, and value investors should take notice.
Patience is a virtue
Tim Brugger(Intel):Though its stock price has slowly inched up the past year a solid, if not spectacular, 16%, Intel still can't seem to get investors to fully buy into its transformation. CEO Brian Krzanich is laser-focused on transitioning to a data center first provider, yet investors can't shake the notion that Intel is still reliant on PCs for growth.
Since announcing record quarterly and annual revenue of $16.4 billion and $59.4 billion, respectively, to end 2016, Intel stock is actually down 5%. What?
Image source: Intel.
A surprisingly strong PC market helped Intel generate its record sales, but it was its data center, Internet of Things (IoT), and security revenue that put it over the top. Better still, each of those markets represents huge growth potential in the coming months and years.
While its client computing segment posted a 2% annual increase in revenue to $32.9 billion, Intel's data center group jumped 8% year over year to $17.2 billion. When you add to that a 15% increase in IoT-related sales to $2.6 billion and 9% jump in security revenue to $2.2 billion, it's clear Intel's shift away from PCs is firing on all cylinders.
Despite its recent successes, Intel stock is still an incredible bargain. At a mere 12 times forward earnings, Intel remains one of the best values in the tech sector. Toss in its 2.9% dividend yield and Intel isn't just a great stock on sale -- it's one of the top long-term growth and income alternatives around.
Look beyond the headlines
Brian Feroldi(IMAX): Profits in the movie industry are highly dependent on blockbuster hits, which is why I never place much emphasis on IMAX's results in any given year. Thankfully, the market doesn't always approach this stock with a similar long-term outlook, which occasionally affords investors an opportunity to buy this growth stock at an attractive price. I believe that's the situation that exists today, which is why IMAX's stock is a great bargain at the moment.
Image source: Getty Images.
2016 proved to be a decent year for the movie industry, but the results looked quite tame when compared to 2015's. That caused IMAX to report full-year top-line growth of less than 1%, which is hardly worthy of an applause. However, the company actually had a blowout year if you look beyond the headlines. IMAX sold a record 319 new screens during the year, bringing its backlog up to 498. That provides investors with a lot of installation visibility over the next few years. What's more, the bulk of these installs features joint revenue-sharing agreements, where IMAX gets a cut of ticket sales. That should nicely add to IMAX's recurring revenue stream as these new screens come online.
Another win for investors is that IMAX is taking on the potential threat of virtual reality head-on. The company announced a partnership with Alphabetto develop a next-generation VR camera. By experimenting now, it could possibly help to develop a new immersive experience that could only be obtained by visiting one of its theaters. That promises to keep ticket sales flowing even if VR takes off.
And yet, despite a growing backlog, the new partnerships with Alphabet, a deal extension with Disney, and a slew of blockbuster titles waiting in the wings, shares are only trading foraround 24 times forward earnings estimates. With the promise of double-digit profit growth over the next five years, I'd argue that 's a bargain.
10 stocks we like better than IntelWhen investing geniuses David and Tom Gardner have a stock tip, it can pay to listen. After all, the newsletter they have run for over a decade, Motley Fool Stock Advisor, has tripled the market.*
David and Tom just revealed what they believe are the 10 best stocks for investors to buy right now... and Intel wasn't one of them! That's right -- they think these 10 stocks are even better buys.
Click here to learn about these picks!
*Stock Advisor returns as of February 6, 2017
Suzanne Frey, an executive at Alphabet, is a member of The Motley Fool's board of directors. Brian Feroldi owns shares of Alphabet (A shares), Alphabet (C shares), and IMAX. Sean Williams has no position in any stocks mentioned. Tim Brugger has no position in any stocks mentioned. The Motley Fool owns shares of and recommends Alphabet (A shares), Alphabet (C shares), and IMAX. The Motley Fool recommends Intel. The Motley Fool has a disclosure policy.