3 Great Stocks for Your Roth IRA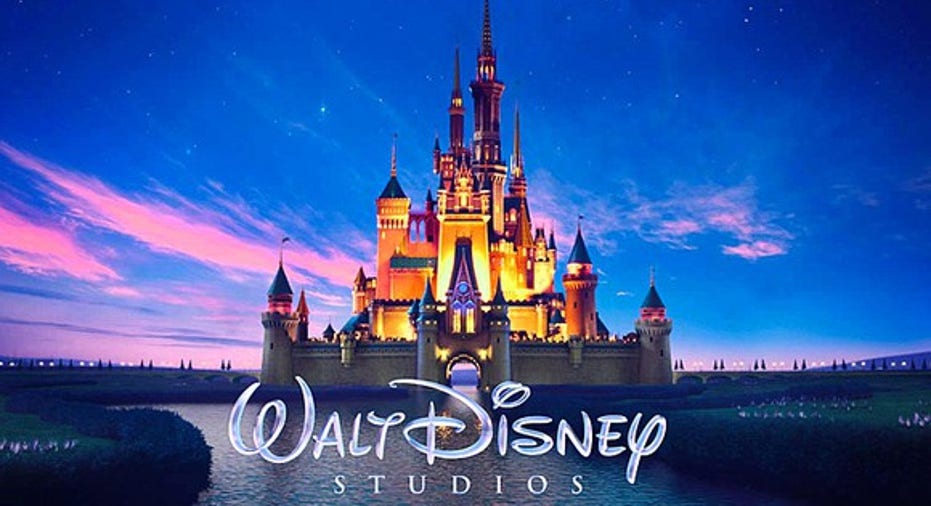 One of the best retirement vehicles investors can take advantage of is a Roth IRA -- which is similar to a traditional IRA except that the money put in is already taxed, so that when the account owner needs to pull it out later on, they can do so without paying taxes on those earnings and withdrawals. Limits on Roth IRAs are strict; in 2017, most investors can contribute just $5,500, but once that money is in there, where should it go?
For those looking for individual stocks that could make for great long-term Roth IRA holdings, here's whyApple(NASDAQ: AAPL), Starbucks(NASDAQ: SBUX), andWalt Disney Co.(NYSE: DIS) could be prime targets.
Apple
Apple has a lot going for it with a great track record of generating market-beating returns while remaining robust enough to be very stable amid market or regional corrections. The iPhone still makes up the largest chunk of the company's sales, and the well-performing iPhone 7 showed that the company has plenty of power left in that product -- and its future iterations -- for continued growth.
Image source: Apple Inc.
Apple is also working to grow not only its personal computer and other smaller segments, but especially its services segment, which includes revenue from services such as iTunes, iCloud, and Apple Pay, and it grew sales 18% year over year to $7.2 billion (just under 10% of total sales) in fiscal 2017 Q1 ended Dec. 31. When it comes to long-term future growth drivers, Apple is betting on areas like home artificial intelligence, autonomous driving, and likely many areas the public doesn't know about yet.
The company has a whopping nearly $240 billion cash pile, making it by far the wealthiestcompany in the U.S., and in fiscal year 2016, Apple increased its research and development spending by about 25% to $10 billion -- a good sign of exciting announcements to come in 2017 or the years to come.Finally, there's Apple's valuation. The stock currently trades at just 16 times earnings -- only 13 times forward earnings estimates -- making it one of the cheapest tech stocks you could find for such a well-performing company.
Starbucks
The joke that there's a Starbucks on every corner has been around for a long time -- the clip below from the popular TV show "The Simpsons" is from an episode that's nearly 20 years old.And yet, the company continues to announce ambitious plans for store count growth. In the most recent earnings report, Starbucks had a total of25,734locations open worldwide, with another12,000in the pipeline over the next four years alone. A new Starbucks is currently opening in China every 15 hours, according to management.
Starbucks continues to be a remarkable branding story, and that's especially true in regions like China, where it's growing its presence and prestige among younger generations there. However, it's not just that the company has a history of continued store growth with plenty of open space for more development, but it's proven to be a shrewd operator with increased efficiency to draw more and more profits from its stores.
For the recently announced fiscal 2017 Q1, Starbucks reported an 11% rise in EPS year over year, and it expects a similar result for full-year 2017. Starbucks' massively successful loyalty program and the company's willingness to continually try new initiatives like new high-end Reserve chainspoint to this company's ability to continue to dominate in its market and reward investors for many years to come.
Image source: Walt Disney Co.
Walt Disney Co.
Disney stock has been on an impressive run lately, up 22% in the last four months. Still, that follows the company spending most of 2016 out of Wall Street's favor, falling from its high of around $120 in November 2015 to below $90 in early 2016. The stock is still down about 9% from its 2015 high, but it could be prepared for much higher long-term gains.
Disney has multiple growth avenues ahead, including the most obvious of continuing to pump out record-setting movies within its tentpole franchises like Star Wars and Marvel, and also original hits that the company proves it's apt to keep doing. Other avenues for growth, such as its successful theme park segment, which is likely to grow more in 2017 with the first full year of the new Shanghai Disney Resort open and the recent announcement that Disney is slightly raising ticket prices at its U.S. theme parks, continue to bode well for the company's future earnings as well.
Trading at just 19 times earnings and only 16 times forward-looking earnings for next year's estimates, Disney stock looks plenty cheap now, including a small but growing dividend, solid balance sheet, and strong operating cash growth. Add that to the fact that the company grew diluted earnings per share 17% year over year in fiscal year 2016 and is expected to growearnings per share 10% on average in each of the next five years, and the stock -- just like Apple and Starbucks -- looks like a great value for a long-term-focused Roth IRA.
10 stocks we like better than AppleWhen investing geniuses David and Tom Gardner have a stock tip, it can pay to listen. After all, the newsletter they have run for over a decade, Motley Fool Stock Advisor, has tripled the market.*
David and Tom just revealed what they believe are the 10 best stocks for investors to buy right now... and Apple wasn't one of them! That's right -- they think these 10 stocks are even better buys.
Click here to learn about these picks!
*Stock Advisor returns as of February 6, 2017
Seth McNew owns shares of Apple and Walt Disney. The Motley Fool owns shares of and recommends Apple, Starbucks, and Walt Disney. The Motley Fool has the following options: long January 2018 $90 calls on Apple and short January 2018 $95 calls on Apple. The Motley Fool has a disclosure policy.