3 Great Stocks for Your 401(k)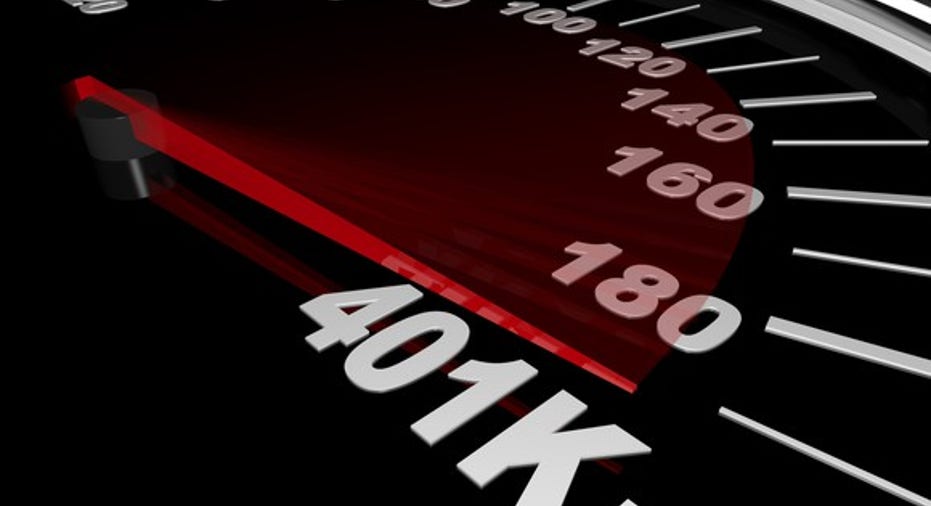 Image source: Getty Images.
The 401(k) is quite possibly the most powerful tool for employees today to grow wealth for when they retire. One of the biggest advantages is that you defer any taxes related to gains on investments. Basically, any gains from buying and selling stocks or from dividend payments don't need to be paid until you draw that money out later. If you pick the right stocks in your 401(k), this can lead to some fantastic growth.
The key, though, is picking the right stocks. So we asked three of our contributors to each highlight a stock they see as a great investment for your 401(k). Here's what they had to say.
Been there. Done that. Doing it again
Todd Campbell: Unless you're bumping up on retirement, money that's socked away in a 401(k) plan should be viewed through a long-term lens. For the long haul, there are few companies that I like as much as Celgene Corp(NASDAQ: CELG).
Celgene is the biggest maker of medicine used to treat multiple myeloma, and it's quickly expanding into the treatment of autoimmune diseases, such as psoriasis.
Its top-selling drug is Revlimid, a multiple myeloma drug that's expected to generate $6.7 billion in sales this year and has patent protection until 2027 in the U.S. and 2024 in Europe. Celgene also markets Pomalyst, another multiple myeloma drug, and Abraxane, a pancreatic cancer drug. Both of those drugs are selling at a billion-dollar annualized sales clip.
Celgene launched Otezla, its first autoimmune disease drug, in 2014, and it's off to one of the best starts ever in the indication. Otezla sales were $242 million in Q2, up 170% year over year. Sales of Otezla aren't slowing, and additional growth could be on the horizon from it and other R&D programs that targetblood cancer, Crohn's disease, and multiple sclerosis.
All in all, management thinks its irons in the fire can drive revenue to at least $21 billion in 2020 from an estimated $11 billion this year. That's a heady forecast, but the company's proven ability to deliver in the past suggests investors should give management the benefit of the doubt.
Taken a few punches, but still fighting strong
Tyler Crowe: I'm a firm believer in the power of dividend stocks in a 401(k). That powerful recipe of reinvested dividends, tax-free capital gains, and time can be a wealth-generating machine. To make this work, though, you need to find a company that has the ability to pay a steady and increasing dividend over time. It also helps if that company pays a relatively high yield. One company that really stands out in this regard is oil rig owner and lessor Helmerich & Payne (NYSE: HP).
Helmerich & Payne operates in a business that doesn't lend itself well to consistent profits and cash flows, but that is a testament to the company's management leading it through the ups and downs of the oil and gas market. For more than 43 years, the company has been paying an ever-increasing dividend. It has been able to do this because management has effectively managed its fleet of rigs such that they consistently meet the highest specifications that producers want. That is especially pertinent now as shale drilling has become the predominant source of drilling activity today. What is even more impressive about Helmerich & Payne's fleet is that the company was able to build it out all while maintaining a pristine balance sheet and enough cash on hand to pay a generous yield.
Helmerich & Payne's stock has been dragged down pretty hard by the decline in oil and gas, but its business fundamentals have remained solid. At a dividend yield of 4.4%, it looks like a great time to put shares of Helmerich & Payne into a 401(k).
"X" marks the spot
Daniel Miller: While many investors can't choose individual stocks within their 401(k), those who can should consider one of the most consistent and stable stocks in the market: 3M Co. (NYSE: MMM).
Sure, many consumers and investors likely recognize 3M from its mainstream consumer brands such as Post-it and Scotch, but consumer goods is really only a chunk of the company's business.
Image source: 3M's Jefferies Industrials Conference presentation, Aug. 10, 2016.
It's partly that diversity of products that makes 3M a consistently profitable company, and one that's fitting for a 401(k) or for long-term investors. Just this month, management announced it had reached its 100thconsecutive year of paying dividends -- and it has increased its dividend for each of the last 58 years.
Returning value to shareholders over the long term should include a shrinking share count and increasing dividend, and that forms a great looking "X" when charted.
MMM Shares Outstanding data by YCharts
One reason to remain confident about 3M's ability to generate a healthy top line over the long term is that consumables generate about 50% of the company's product portfolio. That means its consumers are in a short purchase cycle, bringing them back often.
The downside, though, is that if 3M fails to innovate some of its consumable products or offer other advantages, these products could become more commodity-like, with price alone being the differentiation between them and the competition's products. Innovation hasn't been a problem for 3M thus far, and it's proven it can produce a healthy return on invested capital, even during economic downturns, as well as consistently return value to shareholders over a massive timeline. It's likely 3M will continue doing that well into the future.
A secret billion-dollar stock opportunity The world's biggest tech company forgot to show you something, but a few Wall Street analysts and the Fool didn't miss a beat: There's a small company that's powering their brand-new gadgets and the coming revolution in technology. And we think its stock price has nearly unlimited room to run for early in-the-know investors! To be one of them, just click here.
Daniel Miller has no position in any stocks mentioned. Todd Campbell owns shares of Celgene. Tyler Crowe has no position in any stocks mentioned. The Motley Fool owns shares of and recommends Celgene. The Motley Fool has the following options: short October 2016 $95 puts on Celgene. Try any of our Foolish newsletter services free for 30 days. We Fools may not all hold the same opinions, but we all believe that considering a diverse range of insights makes us better investors. The Motley Fool has a disclosure policy.