3 Great Reasons to Buy Amazon.com Stock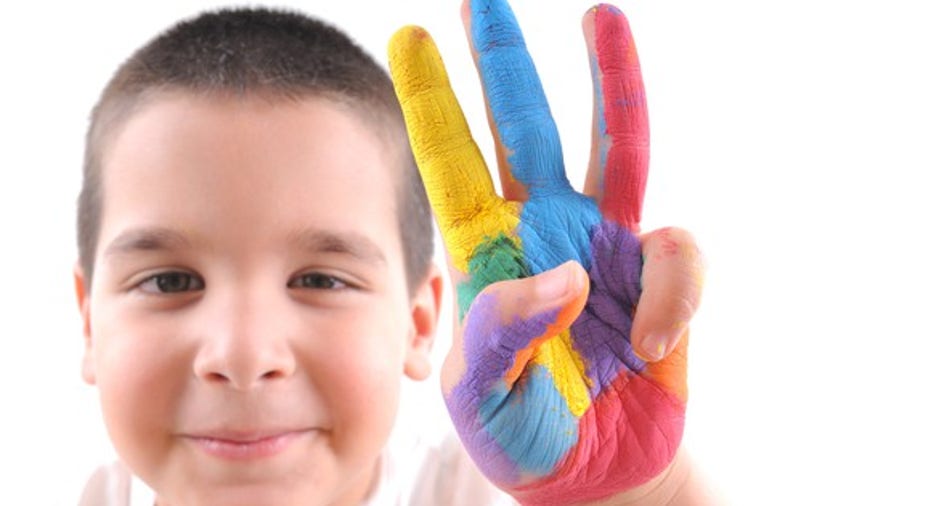 Behold, the awe-inspiring rise of Amazon.com (NASDAQ: AMZN) stock:
After the company's two decades of torrid growth, you'd be excused for thinking its days of market-crushing gains are a thing of the past. You'd also probably be wrong. In fact, here are three reasons you may want to buy Amazon's shares today.
Image source: Getty Images.
1. 91.7%
That's the percentage of U.S. retail sales conducted offline. Said differently, e-commerce sales -- even after years of staggering growth -- still comprise less than 10% of retail sales.
US E-Commerce Sales as Percent of Retail Sales data by YCharts
Research firm eMarketer estimates that global retail e-commerce sales will increase to more than $4 trillion in 2020, up from less than $2 trillion in 2016. With millions more people gaining access to the internet every year, e-commerce appears set to grow at a rapid pace for at least another decade, and probably much longer. Amazon stands to benefit from this megatrend perhaps more than any other company.
2. Shopping = Amazon
Amazon is growing increasingly synonymous with the word "shopping" in the minds of consumers.
Fifty-five percent of consumers begin their search on the retail titan's website when shopping online in September -- up from 44% a year earlier -- according to a report(opens a PDF) by marketing firm BloomReach. During that time, the share of shoppers whose searches originated at all other retailers' sites combined fell from 21% to only 16%.
Amazon is also taking share from search engines. The percentage of customers who began their product hunts on search sites declined to 28% from 34%. These developments haven't escaped the attention of Alphabet (NASDAQ: GOOG)(NASDAQ: GOOGL) subsidiary Google, which has named Amazon itsNo. 1 competitor.
This powerful trend is a testament to Amazon's increasingly dominant consumer mindshare. Moreover, investors should expect these figures to continue their ascent in the coming years, as Amazon's competitors continue to struggle.
3. Brick-and-mortar bloodbath
In addition to its retail search rankings, Amazon's dominance can also be seen in its utter dismantling of traditional retailers.
After reporting weak holiday sales, J.C. Penney(NYSE: JCP)recently announced that it will close 130 to 140 stores, which represents 13% to 14% of the struggling retailer's current store base. J.C Penney Chairman and CEO Marvin Ellison directly acknowledged that the growth of e-commerce was a primary reason for the closures. "We believe closing stores will also allow us to adjust our business to effectively compete against the growing threat of online retailers," Ellison said.
Another struggling retailer, Sears Holdings (NASDAQ: SHLD), plans to close 150 Sears and Kmart stores in an effort to cut $1 billion in costs in 2017. Sears has been downsizing its store base and selling off many of its most valuable assets in hopes of preserving liquidity and remaining solvent. But in the face of plunging same-store sales, mounting losses, and dwindling cash reserves, Sears Holdings' days appear to be numbered.
You can add to this list of besieged retailers Macy's,Kohl's,Abercrombie & Fitch,and Office Depot -- all of which have closed stores in response to the relentless onslaught of the Amazon.com-led e-commerce revolution. In doing so, a clear picture emerges: Retailers of all types are losing share to the mighty Amazon -- and some may not survive.
As its competitors fade away, Amazon stands to claim the spoils. The online retail juggernaut is positioned to capture a huge swath of the rapidly growing global e-commerce market as its rivals crumble by the wayside. In turn, its stock should continue to deliver handsome gains to shareholders in the years ahead. That makes today a great time to buy Amazon.com stock.
Find out why Amazon is one of the 10 best stocks to buy now
Motley Fool co-founders Tom and David Gardner have spent more than a decade beating the market. (In fact, the newsletter they run, Motley Fool Stock Advisor, has tripled the market!*)
Tom and David just revealed their ten top stock picks for investors to buy right now. Amazon is on the list -- but there are nine others you may be overlooking.
Click here to get access to the full list!
*Stock Advisor returns as of February 6, 2017
Suzanne Frey, an executive at Alphabet, is a member of The Motley Fool's board of directors. Joe Tenebruso has no position in any stocks mentioned. The Motley Fool owns shares of and recommends Alphabet (A shares), Alphabet (C shares), and Amazon. The Motley Fool has a disclosure policy.