3 Factors That Drove Exelixis, Inc. Higher By 19% in February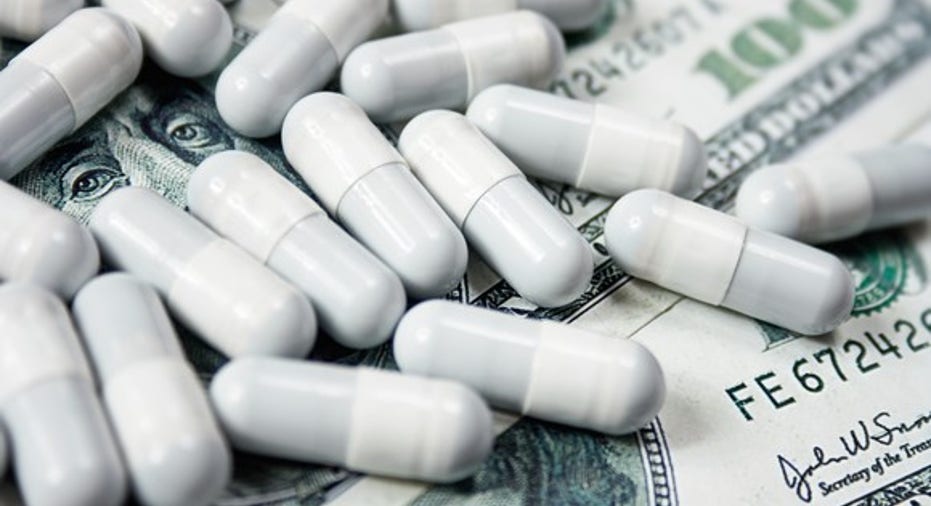 What happened
Shares of Exelixis (NASDAQ: EXEL), a biopharmaceutical company focused on the development of medicines for the treatment of cancer, surged 19% in February, according to data from S&P Global Market Intelligence. While Exelixis' stock has been on fire for the better part of a year, its move in February can be traced to three catalysts.
So what
Arguably the biggest boost for Exelixis was its fourth-quarter and full-year earnings results. The company announced that its second-line renal cell carcinoma drug Cabometyx delivered $44.7 million in sales during the fourth quarter, while Cometriq generated an additional $7.2 million for the treatment of medullary thyroid cancer. Inclusive of net product sales and milestone payments (which worked out to $77.6 million combined), Exelixis wound up reporting a profit of $0.12 per share.
Image source: Getty Images.
Comparatively, Wall Street had only been looking for Exelixis to generate $66.5 million in sales and a nominal loss of less than $0.01 per share. In other words, Exelixis blew the doors off of Wall Street's expectations.
Secondly, Exelixis stirred the pot by announcing that it had reached collaborative agreements with Bristol-Myers Squibb (NYSE: BMY) and Roche (NASDAQOTH: RHHBY) to move forward with a handful of late-stage studies involving Cabometyx in combination with their respective cancer immunotherapies.
Exelixis is partnering with Bristol-Myers in a first-line study of renal cell carcinoma (RCC) with Opdivo, as well as with Opdivo and Yervoy, and this collaboration may expand into hepatocellular carcinoma and bladder cancer. For Roche, Exelixis will be combined with Tecentriq in patients with advanced RCC or bladder cancer.
Finally, Exelixis has benefited from the on again, off again, nature of President Donald Trump's drug-price reform talk. President Trump has suggested on numerous occasions that he planned to tackle drug pricing in the U.S., which is worrisome for a company like Exelixis that has cancer drug prices north of $200,000, annually. However, with far too much on Trump's plate at the moment, drug-price reform has been pushed onto the backburner, which is good news for drugmakers like Exelixis.
Now what
Consider this business as usual for Exelixis, which continues to motor along with its expansion opportunities for Cabometyx.
Image source: Getty Images.
Though its collaborative opportunities with Opdivo and Tecentriq could offer new revenue paths, investors shouldn't overlook the company's plans to file a supplemental new drug application in the third quarter for Cabometyx as a treatment in first-line RCC. Data presented in the phase 2 CABOSUN study showed a statistically significant improvement over the current standard of care, which could allow Exelixis to substantially expand its patient pool and gobble up first- and second-line market share.
Also, Exelixis has a big-time catalyst with the expected release of top-line data from its CELESTIAL trial in hepatocellular carcinoma later this year. CELESTIAL already passed its first hurdle with the independent data monitoring committee suggesting the study continue after a preplanned interim analysis. The study's endpoint is a statistically significant improvement in median overall survival.
As it stands now, Exelixis should be recurrently profitable from 2017 and beyond as Cabometyx's sales expand. With so much momentum behind its possible blockbuster drug, this Fool certainly isn't about to part ways with his shares, and I'd suggest neither should you.
10 stocks we like better than ExelixisWhen investing geniuses David and Tom Gardner have a stock tip, it can pay to listen. After all, the newsletter they have run for over a decade, Motley Fool Stock Advisor, has tripled the market.*
David and Tom just revealed what they believe are the 10 best stocks for investors to buy right now... and Exelixis wasn't one of them! That's right -- they think these 10 stocks are even better buys.
Click here to learn about these picks!
*Stock Advisor returns as of February 6, 2017
Sean Williams owns shares of Exelixis. The Motley Fool owns shares of and recommends Exelixis. The Motley Fool has a disclosure policy.