3 Energy CEOs Stepping Down Next Year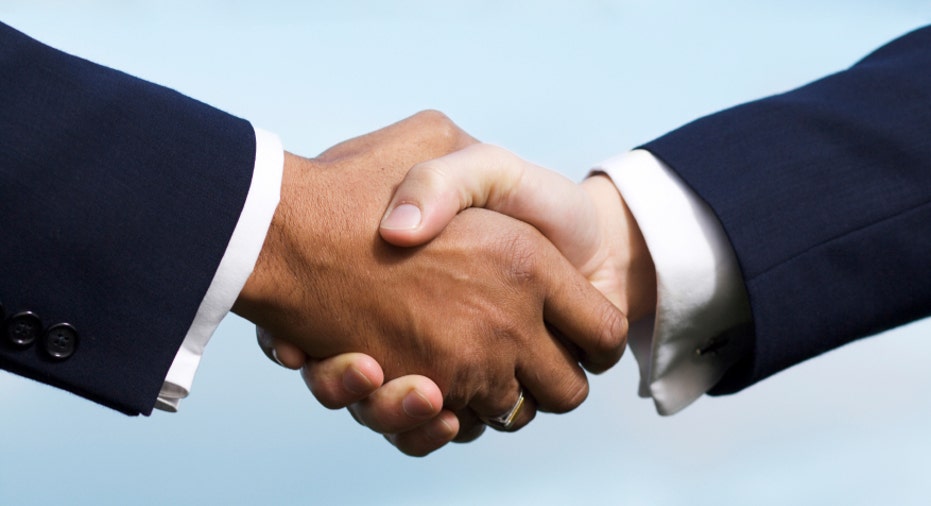 As the end of the year winds down, a handful of companies begin to prepare for an important transition: CEO succession. Energy companies in particular have been active in elevating individuals to new leadership positions. Take a look at three energy CEOs stepping down in 2012.
Rene Joyce -- Targa Resources (NYSE:TRGP)
Targa Resources is relatively new to the energy game, coming into existence under CEO Joyce eight years ago. When the midstream natural gas company announced the management change last week, shares jumped 6%, trading at six times the average volume.
This content was originally published on Motley Fool
Targa had a great third quarter, reporting $4.9 million in net income, compared with a loss of $17.5 million for the same period last year. As a result, the company increased its dividend by about 6%. New CEO Joe Bob Perkins takes over Jan. 1 and has said that the company may boost its dividend by as much as 40% next year. Additionally, Targa's master limited partnership, Targa Resources Partners (NYSE:NGLS) , may increase distributions as much as 10% to 20%.
Rick George -- Suncor Energy (NYSE:SU)
Over the course of his 21 years as CEO, Rick George built Suncor into Canada's largest energy company. 2011 has been one of Suncor's best years: The company completed a merger with Petro-Canada, put out great production numbers, and is anticipating cash flows to top last year's impressive number of $5.5 billion.
Suncor operates in the controversial Alberta oil sands, and though it can be costly to produce oil there, ifthe price of oil remains as high as it is now, the company will continue to be successful when Chief Operating Officer Steve Williams takes over as CEO in May.
John Pinkerton -- Range Resources (NYSE:RRC)
Earlier this month, Morningstar nominated Pinkerton for its CEO of the Year award, along with Costco's Jim Sinegal and Amazon's Jeff Bezos. The nominees make for great company, but Pinkerton is no slouch. He has led Range to a great year, and the third quarter was no exception. Perhaps most notably, despite selling off its Barnett Shale assets -- which accounted for 20% of production -- Range still managed an overall production output that was 7% higher over the same time last year.
Consider the company's performance relative to the performance of the S&P 500 and three companies with similar production numbersthis year: Cabot Oil & Gas (NYSE:COG) , Noble Energy (NYSE:NBL) , and Pioneer Natural (NYSE:PXD) .
Range's stock has performed tremendously this year, up 55%, topped only by Cabot Oil & Gas.
Pinkerton is stepping down on Jan. 1 but will remain with the company as executive chairman. He will be replaced by current Range COO Jeff Ventura.
More from Motley Fool
3 Things to Think About Before Buying Apple