3 Dividend Stocks That Retirees Should Avoid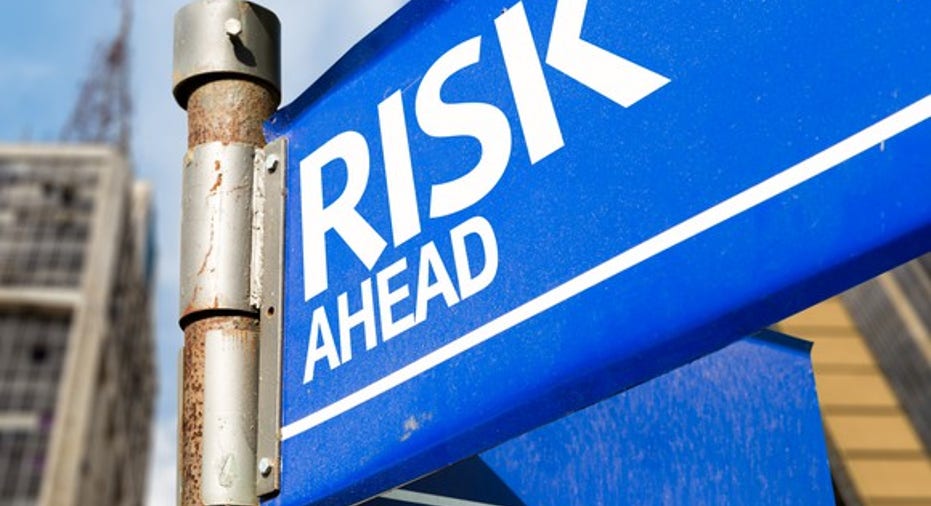 Sometimes the most tempting stocks can be some of the most dangerous.
That appears to be the case for three stocks with seemingly attractive dividend yields: CenturyLink (NYSE: CTL), GlaxoSmithKline (NYSE: GSK), and Teva Pharmaceutical Industries (NYSE: TEVA). Here's why retirees dependent on steady income from dividends might want to stay away from these high-yield dividend stocks.
Image source: Getty Images.
CenturyLink: Wait for the dust to settle
CenturyLink's dividend yield of 8.54% certainly looks appealing at first glance. What's not to like about the telecommunications company stock? Unfortunately, quite a bit.
The company isn't making nearly enough profit to fund its dividend program, and that isn't just a recent phenomena. CenturyLink's dividend payments have outweighed its net income for several years. So how has the company been able to keep dividends flowing? Its free cash flow has been enough to pay out dividends.
However, both net income and free cash flow have been heading in the wrong direction lately. Those aren't trends that should give investors wanting consistent dividend payments a warm and fuzzy feeling. CenturyLink cut its dividend in 2013, when both free cash flow and net income were higher than they are now.
It's possible that the CenturyLink's proposed merger with Level 3 Communications could help. Shareholders of both telecom companies overwhelmingly approved the deal. The synergies from the merger should boost free cash flow and reduce uncertainty about sustaining dividends at the current high levels.However, federal approval of the merger isn't a slam dunk. Retirees who count on steady dividends for income might want to avoid CenturyLink in the meantime.
GlaxoSmithKline: Turning the corner -- but not there yet
GlaxoSmithKline has an impressive dividend yield of 4.79%. What isn't so impressive, though, is that the big drugmaker spent more than four times what it made in profits last year to pay out dividends.
Unlike CenturyLink, GlaxoSmithKline's free cash flow hasn't been sufficient to cover its dividend payments. The company has had to borrow to pay dividends to shareholders. That's obviously not a scenario that can continue indefinitely.
The company could be turning a corner, though. Sales are booming for GlaxoSmithKline's HIV drugs Tivicay and Triumeq. Several newer respiratory drugs are also performing well and helping to offset lower sales for some of the company's older drugs that face generic competition.
More good news could be on the way. GlaxoSmithKline hopes to receive regulatory approval for shingles vaccine Shingrix,autoimmune disease drug sirukumab, and COPD drugfluticasone furoate/umeclidinium/vilanterol (FF/UMEC/VI)later this year.The company also has several other candidates in its late-stage pipeline.
Still, I suspect that there are too many variable factors with GlaxoSmithKline to make it a stock that many retirees would feel comfortable with. Other stocks have similar yields with much less uncertainty.
Teva: Threat to top-selling drug
Another pharmaceutical stock with a seemingly attractive dividend is Teva, which currently boasts a dividend yield of 4.23%. The Israel-based drugmaker has paid a quarterly dividend since 1986. So what's the problem with Teva?
The company paid nearly $1.6 billion last year to fund its dividend, but Teva only made $311 million in net income. However, Teva's free cash flow of more than $4 billion made the situation much better. There's a legitimate concern, though, about whether or not the company will be able to sustain that solid cash flow in the future.
Teva's top-selling product is Copaxone. The multiple sclerosis drug accounted for nearly one-fifth of the company's total revenue last year. In January, a U.S. district court ruled that several key patents for Copaxone were invalid. Although Teva is appealing the decision, the potential for generic competition for the drug could mean that the company's revenue and cash flow could be in jeopardy.
If Teva prevails in the Copaxone litigation, the company could be in a reasonable position to grow earnings and keep the dividends rolling. Additionally, last year's acquisition of Actavis Generics should boost Teva's top and bottom lines. But for retirees needing to count on steady dividends, looking elsewhere is a smarter choice for now.
10 stocks we like better than Teva Pharmaceutical IndustriesWhen investing geniuses David and Tom Gardner have a stock tip, it can pay to listen. After all, the newsletter they have run for over a decade, Motley Fool Stock Advisor, has tripled the market.*
David and Tom just revealed what they believe are the 10 best stocks for investors to buy right now... and Teva Pharmaceutical Industries wasn't one of them! That's right -- they think these 10 stocks are even better buys.
Click here to learn about these picks!
*Stock Advisor returns as of April 3, 2017
Keith Speights has no position in any stocks mentioned. The Motley Fool recommends Teva Pharmaceutical Industries. The Motley Fool has a disclosure policy.