3 Dividend Stocks for Retirees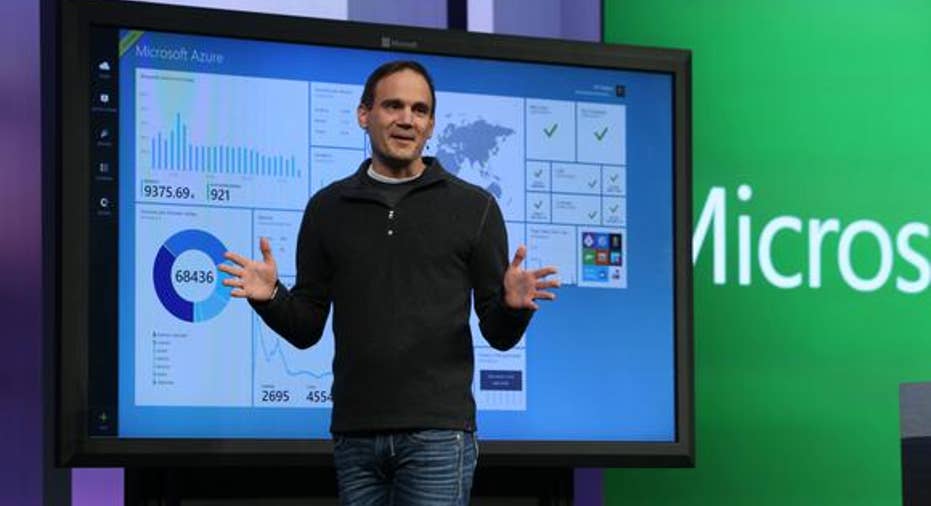 Retirees who are eager to boost the income from their portfolios have been turning away from low-yielding government bonds and toward higher-yielding stocks. Embracing dividend payers can increase your investment income, but focusing too much on yield can expose retirement accounts to companies that are too risky. Rather than chasing yield, a better bet for retirees is to focus on high-qualify companies that are likely to increase their dividend payouts in the future. For example, these three top-shelf companies have catalysts that could propel their dividends higher.
SOURCE: EXXONMOBIL
No. 1: ExxonMobil It shouldn't come as a big surprise that ExxonMobil's profits slipped last year as oil prices plummeted, but despite those headwinds, this energy giant still delivered shareholders $16.2 billion in earnings in 2015, including $2.8 billion in the fourth quarter.
That's plenty of profit to keep dividend checks flowing, and importantly, it's enough money to give ExxonMobil the financial flexibility to cherry-pick from the assets that will be unloaded by its less financially secure peers.
Yes, ExxonMobil's shares could still fall if crude drops further, but this company has the kind of staying power that's the envy of the industry, and if we assume that energy demand is likely to pick up over the coming decades, then socking ExxonMobil shares away and pocketing a 3.5% dividend yield would seem to make sense.
SOURCE: BRISTOL-MYERS SQUIBB
No. 2: Bristol-Myers Squibb Patent risk is the greatest risk facing big pharmaceutical stocks, and Bristol-Myers Squibb isn't immune to that risk; however, the company has recently launched successful and fast-growing drugs that insulate it against patent expiration, and that may make it the best big pharma dividend stock for retirees to own.
Opdivo, a cancer immunotherapy that's revolutionizing treatment of the disease, is one big reason why I want to own this company's stock. Opdivo stops cancer cells from blocking attacks by a patient's immune system and it's already won FDA approval for use in treating melanoma and kidney cancer. Sales of the drug are already running at nearly a $2 billion annualized clip, and given that Bristol-Myers Squibb has scores of additional Opdivo trials under way, the sky could be the limit for sales of this drug.
In addition to upside tied to Opdivo, Bristol-Myers Squibb is also benefiting from other drugs, such as the top-selling anticoagulant Eliquis. Eliquis has a better safety and dosing profile than warfarin, the most commonly used anticoagulant for the past 50 years. Because of its advantage, Eliquis sales should surpass $2 billion this year.
Assuming that Opdivo and Eliquis continue growing and new drugs make their way to the market,Bristol-Myers Squibb's management should have plenty of financial flexibility over the next few years to reward investors with a higher dividend. Currently, Bristol-Myers Squibb shares are yielding 2.3%.
SOURCE: MICROSOFT CORP.
No. 3: Microsoft Corp. One of the most successful restructurings in the technology sector has been occurring at Microsoft, and its efforts to transition itself from being a leading maker of desktop software into a software-as-a-service, cloud-based kingpin are already paying off.
In the fourth quarter, users of Microsoft's Office 365 -- a cloud-based version of its popular productivity suite -- exceeded 20 million. Also, the number of business customers of Microsoft's cloud-based offerings has doubled in the past year, propelling the company to an annualized $9.4 billion in sales for that business segment.
Revenue will continue to face headwinds resulting from slowing PC sales, but Microsoft's shift to high-margin online products is leading to greater profits. For instance, the company reported adjusted year-over-year net income growth of 20% in the fourth quarter.
Microsoft's bottom line should also continue to benefit from the fact that there are over 200 million devices now running Windows 10. Since Windows 10 is deeply integrated with Microsoft's other products, including Bing search and Xbox, this growth should help boost earnings in the future.
And, let's not forget Microsoft's bulletproof balance sheet. The company has more than $100 billion in cash, equivalents, and short-term investments on the books; that's more than double the debt it owes.
Overall, Microsoft's various revenue drivers and financial firepower could lead to a bigger dividend payout that lifts its yield from its current level of 2.65%.
Tying it togetherNone of these three companies boast the kind of eye-popping dividend yields that getstocks touted by some services, but all of them are solid, deep-pocketed, steady-eddies that have good odds of delivering greater dividends to investors in the future.
The article 3 Dividend Stocks for Retirees originally appeared on Fool.com.
Todd Campbell has no position in any stocks mentioned. Todd owns E.B. Capital Markets, LLC. E.B. Capital's clients may have positions in the companies mentioned. The Motley Fool owns shares of ExxonMobil and Microsoft. Try any of our Foolish newsletter services free for 30 days. We Fools may not all hold the same opinions, but we all believe that considering a diverse range of insights makes us better investors. The Motley Fool has a disclosure policy.
Copyright 1995 - 2016 The Motley Fool, LLC. All rights reserved. The Motley Fool has a disclosure policy.