3 Dividend Growth Stocks to Buy in July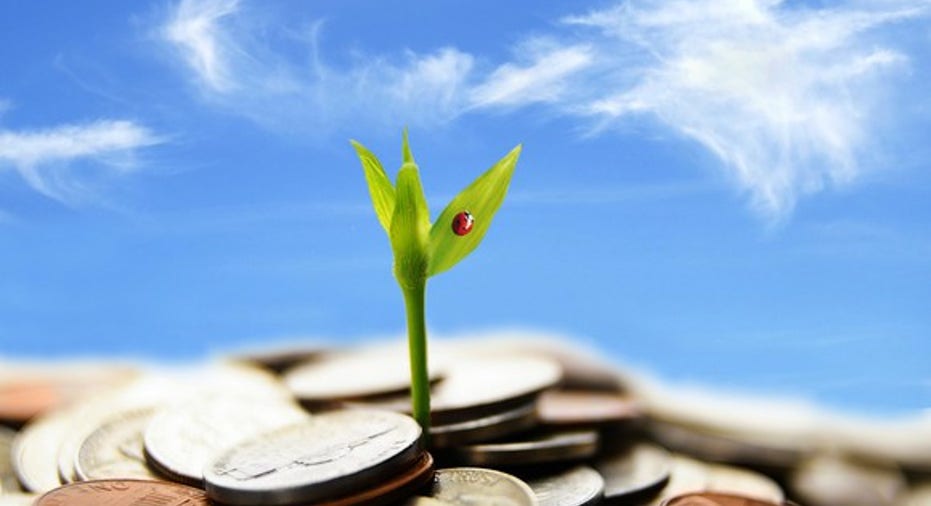 If you're looking to plant seeds of growing income, take a look at these three dividend growth stocks. Image source: Getty Images.
One of the best ways to find investing success is to buy and hold companies with a track record of dividend growth. Not only does it take a solid business with excellent management to routinely grow earnings and support increased payouts, but the dividend growth itself can really add up over time.
We asked three of our top contributors to give us a dividend growth stock worth buying now, and they gave us an energy company with a strong core business, and two well-known pharmaceutical companies with a bevy of blockbuster drugs driving profits. Here's a closer look at what they had to say.
1. This energy stalwart is set for years of dividend growth
: I've written aboutPhillips 66 for a couple of years now, and even with the oil and gas downturn having some impact on its refining profits, the company remains one of my favorite dividend growth investments. And with the recent sell-off of its stock, you can now capture a nearly 3% dividend yield, and reasonably expect to see your payouts go up for years to come.
Since being spun out ofConocoPhillipsand paying its first dividend in 2012, management has regularly said that dividend increases and share buybacks are core priorities with excess cash flows. Well, the 215% they've increased dividends in that short period shows that they're dead-serious about paying investors back.Furthermore, the company pays out well under half of its profits in dividends, meaning there's still room to grow it while still investing in growth.
If it's a company with steady, dependable cash flows, and the ability to continue increasing payouts in coming years, then Phillips 66 might be ideal for your portfolio.
2. This out-of-favor biotech might belong in your portfolio
Brian Feroldi:There's no question that biotechnology stocks are out of favor with investors right now. The sector wide sell-off has taken down the market values of companies of all sizes, which is presenting a great opportunity for investors who are willing to invest against the grain.
One biotech stock that is dirt cheap right now is Gilead Sciences . Shares have been hit so hard that they now trade for about seven times trailing earnings. Even with an extremely low payout ratio of about 14% the company offers investors a market-beating dividend yield of 2.27%. So what gives?
Simply put, the market is scared that the biotech's glory days are over. Last quarter, combined sales of its blockbuster hepatitis-C drugs Harvoni and Sovaldi fell for the first time ever, causing many traders to bail. However, I think they overlooked the fact that company-wide revenue still managed to grow by more than 3% despite the hep-C headwind.
Longer term investors should know that this slowdown could be temporary. Gilead just won FDA approval for its next generation hep-C treatment that can be used on all six versions of the disease. That is a claim that no other hep-c treatment can make, which holds promise to restore the companys pricing power and put its hep-C franchise back into growth mode.
There's also more to Gilead than just its hepatitis-C franchise. Gilead is also the top dog in treating HIV/AIDS, and it recently launchedthree new drugs -- Genvoya, Descovy, and Odefsey -- that are poised for growth.
While investors wait for its new drugs to pick up the slack, the company is buying back its shares as fast as it can. The company retired $8 billion worth of its own stock last quarter, greatly reducing the share count. Even still, the company has more than $21 billion in cash on its books, and it produced more than $17.8 billion in free cash flow over the last twelve months. That also provides it with plenty of room to continue to buy back shares and raise the dividend rapidly from here.
With a cheap share price, a market beating dividend yield, and a shareholder-friendly culture, I think investors who buy Gilead's stock today have plenty of ways to win. That makes this stock a great choice for investors who are looking for value, yield, and potential growth.
3. A little more risk could mean a lot more reward
: Often, companies with shares yielding more than the S&P 500 aren't the fastest-growers, but AbbVie Inc. provides investors with both a market-beating dividend yield and solid double-digit top-line sales and profit growth. Importantly, since shares have slipped a bit since their peak earlier this month, they can be bought on sale.
AbbVie was spun-off by dividend aristocrat Abbott Labs in 2013, and its best selling drug is Humira, a widely used medicine for autoimmune diseases such as rheumatoid arthritis. Last year, Humira sales totaled $14 billion, making it the planet's top-selling drug.
In Q1, Humira prescription growth helped AbbVie's top line and bottom line improve 18.2% and 32.5% versus a year ago, respectively.Usually, investors have to pay up to buy that kind of growth, but shares of AbbVie trade at just 11 times next year's earnings estimate.
Thatdiscount valuation is due to Humira's formulation patent expiring in December. However, Humira's method of use patents could keep copy-cat competitors at bay, which has management thinking Humira's sales will grow to $18 billion in 2020 in spite of the patent loss.
If management's right, then AbbVie has time to expand into new markets and develop a Humira successor. The company's already making a splash in cancer treatment thanks to its top-selling blood cancer drug Imbruvica, and work is under way on next-generation drugs that may work better than Humira.
Admittedly, Humira's patent risk creates uncertainty, which makes this pick a bit riskier than others, but investors get a nice 3.8% yield for accepting that risk. Assuming management can keep look-a-likes off the market a while longer, shares might be worth buying.
The article 3 Dividend Growth Stocks to Buy in July originally appeared on Fool.com.
Brian Feroldi owns shares of Gilead Sciences. Jason Hall owns shares of Phillips 66. Todd Campbell owns shares of Gilead Sciences. The Motley Fool owns shares of and recommends Gilead Sciences. Try any of our Foolish newsletter services free for 30 days. We Fools may not all hold the same opinions, but we all believe that considering a diverse range of insights makes us better investors. The Motley Fool has a disclosure policy.
Copyright 1995 - 2016 The Motley Fool, LLC. All rights reserved. The Motley Fool has a disclosure policy.