3 Dirt-Cheap Biotech Stocks To Buy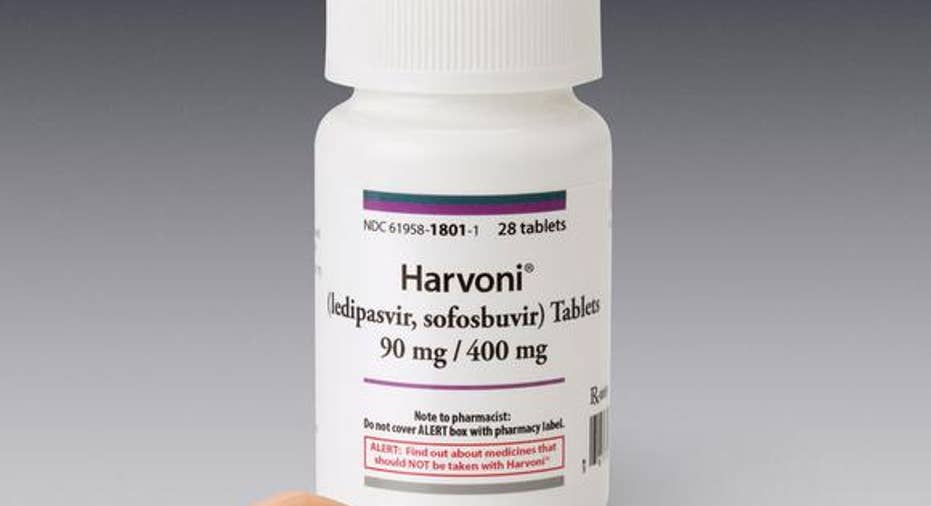 SOURCE: FLICKR USER ELLIOTT BROWN
Sometimes stocks sell down to prices that look too good to be true, but just because a company appears cheap doesn't mean that its a good value. For a company to be a bargain that's really worth buying, there needs to be a catalyst that can fuel future growth. It doesn't hurt to be on solid financial footing either. Read on to learn why I think these three companies are both cheap and portfolio worthy.
No. 1: United Therapeutics Increasing competition in the market for pulmonary arterial hypertension (PAH) drugs has caused share prices to slip, but United Therapeutics top- and bottom-line is still growing by double digit percentages, and that makes the company's forward P/E ratio of 8 intriguing.
In Q1, rising demand for United Therapeutics' Adcirca, a PDE5 inhibitor that's taken orally, and Orenitram, an extended-release tablet containing the same active ingredient as the company's Remodulin, resulted in revenue growth of 12.7% year-over-year. After subtracting the company's expenses from its $369 million in revenue, non-GAAP EPS jumped 18.4% to $3.02 last quarter.
What may make that financial performance more remarkable is that it came even as the company attempts to sidestep Bayer AG and Actelion. Bayer won FDA approval for its PAH drug, Adempas, in 2013, and Actelion won approval for its latest PAH drug, Uptravi, in December.
If United Therapeutics can stay ahead of competitors, then its sales and profit should benefit from natural tailwinds tied to a larger addressable patient population. People who take these drugs are living longer and as a result, the market for these drugs is growing by about 10% per year. Management thinks that the PAH patient population will increase from 30,000 patients today to 40,000 patients over the coming years.
Given the company is profitable with nearly $1 billion in cash in the bank that's fueling a $500 million buyback program, I think buying this stock is worth considering.
SOURCE: GILEAD SCIENCES
No. 2: Gilead Sciences Following the launch of Merck & Co. hepatitis C drug Zepatier earlier this year,Gilead Sciences may have lost out on some sales last quarter, but Gilead Sciences remains a biotech Goliath and it's trading at an arguably best-in-class forward P/E ratio of just 7.17.
Gilead Sciences HIV product line-up exited Q1 at an annualized $11.4 billion clip, and despite increasing competition in hep C, Gilead Sciences Sovaldi and Harvoni still captured 90% market share and generated $4.3 billion in sales. The FDA is expected to issue a decision on the company's next-generation hepatitis C drug in June and if they approve it, then it could further insulate the company's hep C market share.
Overall, Gilead Sciences' management expects to deliver at least $30 billion in sales this year, and even after paying its dividend and buying back $8 billion in stock during Q1, it still has $21 billion in cash at its disposal.
That's an envy-inspiring level of financial firepower, and it gives Gilead Sciences a lot of levers it can pull to reward investors. Gilead Sciences upped its dividend by 10% earlier this week and I think there's plenty more room for dividend increases down the road.
No. 3: Endo International plcThe most heavily indebted of these three companies, Endo Int'l.'s shares have taken it on the chin lately because of worry tied to its growth via acquisition strategy.
However, Endo Int'l may not be as risky as investors think. Yes, the company embraced M&A, but it landed some top-notch businesses in the process. For example, acquiring Par Pharmaceutical last year turned Endo Int'l into a top four U.S. generic drug company. Generic drug demand is expected to increase as baby boomers get older, payers shift more patients to lower cost drugs, and more medicines lose patent protection.
Additionally, the company recently secured FDA approval of Belbuca, a drug for chronic pain that it thinks could generate $250 million in sales by 2019. Sales of Xiaflex, a drug used to treat Peyronie's disease, are also growing. Xiaflex sales hit $50 million in the fourth quarter and management thinks expanding its label to other indications could turn this drug into a billion dollar blockbuster someday.
Given Endo Int'l.'s Irish address means a low tax rate and the company's got plenty of cash steadily flowing into it, I think it can deliver the kind of earnings growth necessary to pay down its debt. If I'm right, then buying Endo Int'l shares when they're trading at a price to book value of 1.09 (and less than 5 times forward EPS) may be savvy.
The article 3 Dirt-Cheap Biotech Stocks To Buy originally appeared on Fool.com.
Todd Campbellowns shares of Gilead Sciences.Todd owns E.B. Capital Markets, LLC. E.B. Capital's clients may have positions in the companies mentioned.Like this article? Follow him onTwitter where he goes by the handle@ebcapitalto see more articles like this.The Motley Fool owns shares of and recommends Gilead Sciences. Try any of our Foolish newsletter services free for 30 days. We Fools may not all hold the same opinions, but we all believe that considering a diverse range of insights makes us better investors. The Motley Fool has a disclosure policy.
Copyright 1995 - 2016 The Motley Fool, LLC. All rights reserved. The Motley Fool has a disclosure policy.