3 Dates Netflix Inc. Investors Need to Circle in May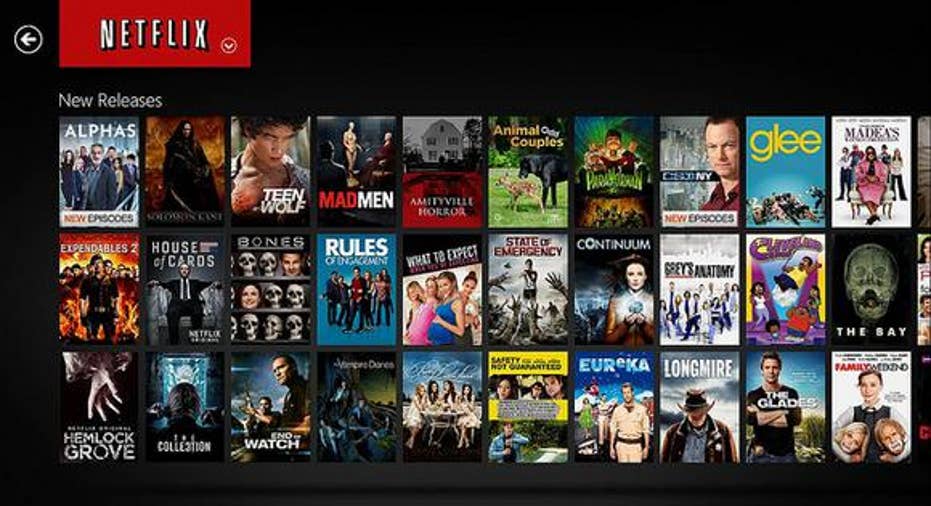 Image Source: Fool Flickr
It's going to be a busy month for the leading premium service in the golden age of streaming television. Netflix may have seemed to have a wild April, complete with a poorly received quarterly report, new content additions, and a major rival simplifying its pricing. However, there are plenty of reasons to expect the fireworks to keep going in the month ahead.
Let's take a closer look at some of the events that could light a fire under Netflix stock this month. Buckle up.
May 9Next Monday marks the two-year anniversary of Netflix's initial rate hike for its streaming service. Its monthly subscriptions went from $7.99 to $8.99 at the time, eventually bumping up to $9.99 late last year. It's a notable anniversary. Existing members were told that they would be grandfathered in at the time, locked into the original rate for two years. Well, that grandfather clock goes cuckoo next week.
More than half of Netflix's nearly 47 million domestic users and a small portion of its international accounts are still paying older rates, offering high-def streaming on as many as two concurrent screens. That won't change overnight next week.
"We are rolling this out slowly over the year, rather than mostly in May, so we can learn as we go," Netflix explains in last month's letter to shareholders discussing its first quarter results.
Most are likely to move up to the $9.99 a month plan. Netflix's investment in content over the past two years has grown a lot more than the 25% increase in price. However, members stuck on the $7.99 price point can stick to that monthly rate if they can deal with standard definition on a single screen at any time. Some may decide to move up to the $11.99 monthly plan that offers higher-quality UHD quality -- when available -- on as many as four screens at the same time.
May 11Netflix has put out plenty of game-changing original content over the years. Shows including House of Cards and Orange is the New Black have won critical accolades, industry awards, and more importantly a spike in subscribers. Some of Netflix's other original shows will kick off their sophomore seasons later this month with Grace & Frankie on May 6 and the underrated thrillerBloodline on May 27.
This doesn't mean that next week's debut of Chelsea should be ignored. The new show staring former E! late night host Chelsea Handler kicks off on May 11. It will run three nights a week, and it could raise the bar again.
Time Warner's HBO -- often mentioned by Netflix CEO Reed Hastings as its biggest competitor -- has thrown plenty of muscle at late night content. Last Week Tonight with John Oliver is in its third season, and it's always good for a viral video being played up on social media several times a year. Time Warner also inked a deal with Jon Stewart late last year, a four-year production deal that will emphasizetopical short-form digital content.
New episodes of Chelsea will be available on Wednesday, Thursday, and Friday of every week. The commercial free half-hour show is as close as Netflix has come to cranking out timely content, the kind of stuff that will keep fans close. It's an important step for Netflix, and one that can give potential cord cutters the final reason to nix their costly cable and satellite television plans. It won't turn Netflix into Time Warner's HBO, but it could close the gap with a service that costs 50% more.
May 27Wall Street celebrated when Adam Sandler struck a deal to produce four original movies for Netflix, and then we got a load of the first one. The Ridiculous 6 may have set viewership records for the service. It became the most watched movie on Netflix in its first month of availability. However, it was widely panned by critics and couch potatoes alike. It has one of the lowest star ratings on Netflix.
The second movie in that installment -- The Do-Over -- debuts later this month. Netflix better hope that it lives up to its name, giving Sandler's production team a second shot at doing right by viewers. The trailer is promising, making the movie seem more multiplex-ready than The Ridiculous 6. We'll see what the public thinks starting on May 27. If Sandler bombs again it's hard to see a lot of excitement for the final two productions.
The article 3 Dates Netflix Inc. Investors Need to Circle in May originally appeared on Fool.com.
Rick Munarriz owns shares of Netflix. The Motley Fool owns shares of and recommends Netflix and Time Warner. Try any of our Foolish newsletter services free for 30 days. We Fools may not all hold the same opinions, but we all believe that considering a diverse range of insights makes us better investors. The Motley Fool has a disclosure policy.
Copyright 1995 - 2016 The Motley Fool, LLC. All rights reserved. The Motley Fool has a disclosure policy.