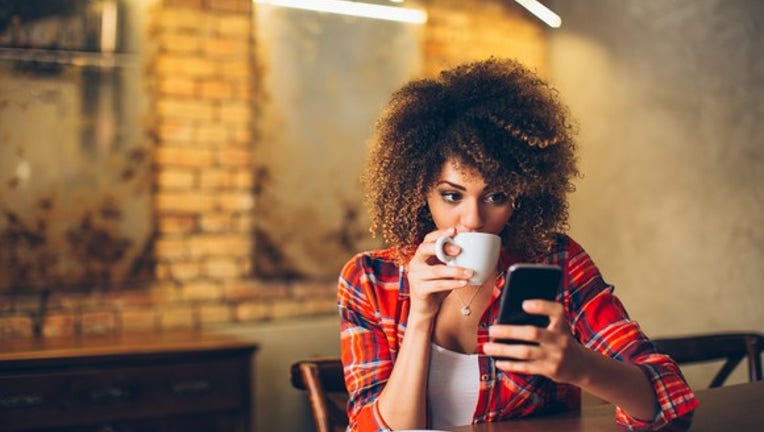 Sending messages on phones used to be a simple task. But in recent years, messaging apps have evolved into mini-computing platforms with integrated games, AI assistants, mobile payment systems, online-to-offline services like ride hailing and deliveries, live videos, and vanishing pictures.
This is happening because tech companies are trying to grow their own ecosystems on top of popular messaging apps -- enabling them to challenge companies like Apple and Alphabet'sGoogle without launching their own mobile operating systems.
Image source: Getty Images.
Today, we'll identify three companies that are rewriting the rules of the mobile messaging industry -- Tencent (NASDAQOTH: TCEHY), Facebook (NASDAQ: FB), and Snap (NYSE: SNAP) -- and how their strategies are changing the ways we interact with our phones.
Tencent
Back in 2011, Chinese tech giant Tencent launched WeChat, a mobile messaging app that closely resembled WhatsApp (which Facebook acquired in 2014) and other similar apps on the market. But over the following years, Tencent expanded WeChat into a "monolithic" platform by adding mobile payments, games, paid stickers, streaming media, ride hailing and delivery services, online purchases, and other features.
Tencent recently added "mini programs" to WeChat, which encourages developers to write their own apps for its ecosystem. It also invested in thehot live-streaming app Kuaishou to counter the weed-like growth of similar apps, which all generate revenue by letting viewers buy virtual gifts for their favorite broadcasters.
WeChat's mobile app. Image source: Google Play.
WeChat's monthly active users (MAUs) rose 37% annually to 889 million lastquarter, making it the biggest messaging app in China. Its ecosystem has become so formidable that rival tech companies -- like Alibaba, Baidu, SINA, and Weibo -- are all forging new partnerships to counter Tencent's growth.
Facebook
You'll likely notice that Tencent's WeChat strategy sounds a lot like Facebook's Messenger strategy. Facebook also launched its Messenger app in 2011, but it didn't start turning it into a WeChat-like app until 2014, when it finally pushed users to download the stand-alone app.
In 2015 and 2016, Facebook beefed up Messenger with free stickers, mobile payments, video calls, mini-apps, chatbots, and a ride-hailing feature with Uber. The parallels with WeChat were so obvious that critics claimed Facebook was merely cloning WeChat. Speaking to Fund Strategy earlier thisyear, Carmignac Fund Manager Haiyan Li declared that Facebook was "trying to copy" Tencent in its bid "to increase mobile engagement."
Regardless of Facebook's inspiration and motives, Messenger has clearly become a major pillar of growth for the social media giant. The platform had1.2 billion MAUs as of April -- a 33% jump from a year earlier. This allows Facebook, like Tencent, to carve out defensible niche markets within iOS and Android -- which likely irritates Apple and Google.
Snap
I've previously noted that Snap, the parent company of Snapchat, is a pretty poor investmentdue to its peaking DAU growth, slipping ARPU (average revenue per user), and widening losses. However, it's hard to deny that Snapchat significantly changed the mobile messaging market with its vanishing pictures.
Snapchat's mobile app. Image source: Google Play.
Tencent and Facebook have since jumped aboard that ephemeral bandwagon. In 2014, Tencent let WeChat usersrecall sent messages within the first two minutes.
Over the past few months, Facebook launched a stream of Snapchat-like features for Instagram and Messenger -- including Instagram Stories, ephemeral Instagram photos, Instant Video for Messenger, and a limited-release Messenger Day app which automatically deletes photos and videos after 24 hours.
Those new features show how quickly innovative features can be cloned, and how bigger players like Tencent and Facebook are absorbing them into their expanding ecosystems.
The road ahead...
Looking ahead, the mobile messaging market will likely consolidate under a few major players, as smaller regional apps like Line, Kik, and Tango either get marginalized or acquired.
Tencent and Facebook look like they'll be the big winners of that upcoming market consolidation, while struggling rivals like Google -- which has repeatedly failed to launch a hit social product -- might get left behind a crucial tech curve.
Find out why Facebook is one of the 10 best stocks to buy now
Motley Fool co-founders Tom and David Gardner have spent more than a decade beating the market. (In fact, the newsletter they run, Motley Fool Stock Advisor, has tripled the market!*)
Tom and David just revealed their ten top stock picks for investors to buy right now. Facebook is on the list -- but there are nine others you may be overlooking.
Click here to get access to the full list!
*Stock Advisor returns as of May 1, 2017
Suzanne Frey, an executive at Alphabet, is a member of The Motley Fool's board of directors. Leo Sun owns shares of Baidu, Tencent, and Weibo. The Motley Fool owns shares of and recommends GOOG, GOOGL, AAPL, Baidu, and Facebook. The Motley Fool recommends Sina and Weibo. The Motley Fool has a disclosure policy.