3 Cheap High-Yield Dividend Stocks to Grow Your Retirement Portfolio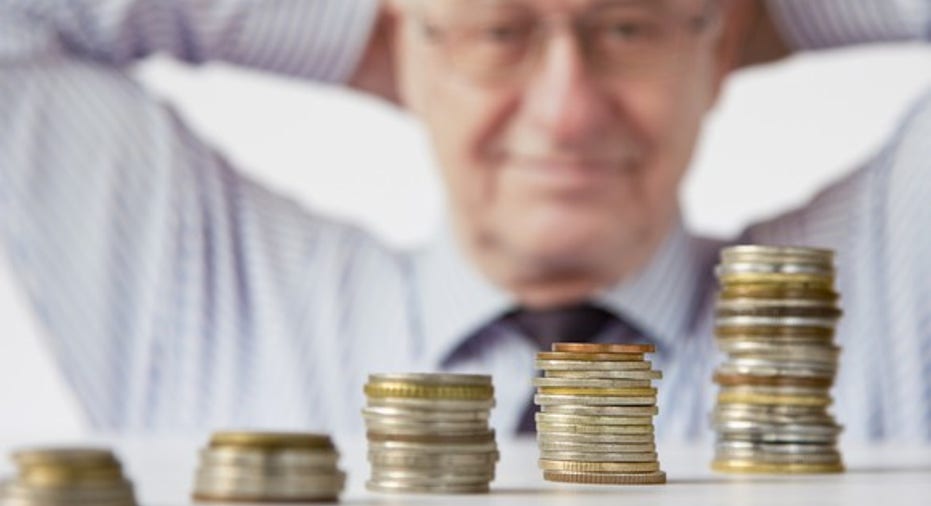 If you're looking to grow your retirement portfolio, there are two things that can make a huge difference. First, find stocks with low valuations. Second, find stocks that consistently pay high dividend yields.
History shows that, more often than not, cheaper stocks of solid companies perform well over the long run. And reinvesting dividends is one of the best ways around to make investments grow.
But can cheap high-yield dividend stocks be found? Absolutely! Here's how three of them --AbbVie (NYSE: ABBV), Cisco Systems (NASDAQ: CSCO), and Ford (NYSE: F)-- check off all the boxes for retirees.
Image source: Getty Images.
AbbVie: A biotech bargain
AbbVie ranks as one of the most successful biotechs in the market, claiming winning prescription medications like autoimmune disease drug Humira and cancer drug Imbruvica. The stock trades at a low 10 times expected earnings.
Retired investors should love AbbVie's dividend, which currently yields 3.93%. The company has grown its dividend by 60% since AbbVie was spun off from parent company Abbott Labs in 2013. If you count the time prior to AbbVie's spinoff, the company has increased its dividend for an impressive 45 consecutive years and has paid out a dividend since 1924.
The biggest risk for AbbVie comes from potential competition for Humira. A biosimilar won U.S. regulatory approval last year, but AbbVie is using the court system to defend its patents for the drug. Because Humira generated 63% of the company's total revenue last year, AbbVie's continued success is tightly linked with preserving Humira's market share.However, it has several new drugs already approved and more candidates potentially on the way that should allow both AbbVie's dividend and stock price to keep growing.
Cisco: A technology trifecta
Technology giant Cisco Systems' stock provides investors a trifecta of sorts: low valuation, high dividend yield, and solid growth prospects. Cisco's shares trade at 13 times expected earnings, reflecting a significant discount compared to many technology stocks.
Although Cisco has only paid a dividend since 2011, the company's commitment to its dividend program appears to be rock solid. Cisco has increased its dividend each year since 2011, with the dividend nearly quintupling in size during the period. Its dividend now yields 3.47%.
Cisco's revenue and earnings growth from its core businesses of selling network switches and routers has been sluggish in recent years. However, the company has been busy buying up smaller companies to gain a larger footprint in the cybersecurity and application performance management markets. Wall Street analysts project that Cisco should be able to grow earnings by 10% annually over the next several years.
Ford: A pickup for your portfolio
Shares of big automaker Ford trade at less than seven times expected earnings. That makes the stock more expensive than its major rivals, but Ford stock remains attractively valued.
Ford's dividend yield currently stands at 5.28%. The company has had to discontinue its dividend at times in the past, but Ford paid dividends throughout most of the period from 1956 through the present. More recently, Ford's dividend has been going up -- tripling from 2012 through 2016.
Can Ford keep the good times rolling? Probably so. Ford's F-Series pickup trucks continue to generate impressive sales. The company's high-end Lincoln passenger cars are also selling better than they have in a long time. In addition, Ford is laying the groundwork to become a leader in the autonomous car market, founding a start-up to focus on self-driving technology in February.
10 stocks we like better than Cisco SystemsWhen investing geniuses David and Tom Gardner have a stock tip, it can pay to listen. After all, the newsletter they have run for over a decade, Motley Fool Stock Advisor, has tripled the market.*
David and Tom just revealed what they believe are the 10 best stocks for investors to buy right now... and Cisco Systems wasn't one of them! That's right -- they think these 10 stocks are even better buys.
Click here to learn about these picks!
*Stock Advisor returns as of April 3, 2017
Keith Speights owns shares of AbbVie. The Motley Fool owns shares of and recommends Ford. The Motley Fool recommends Cisco Systems. The Motley Fool has a disclosure policy.