3 Cheap Healthcare Stocks Paying Dividends Now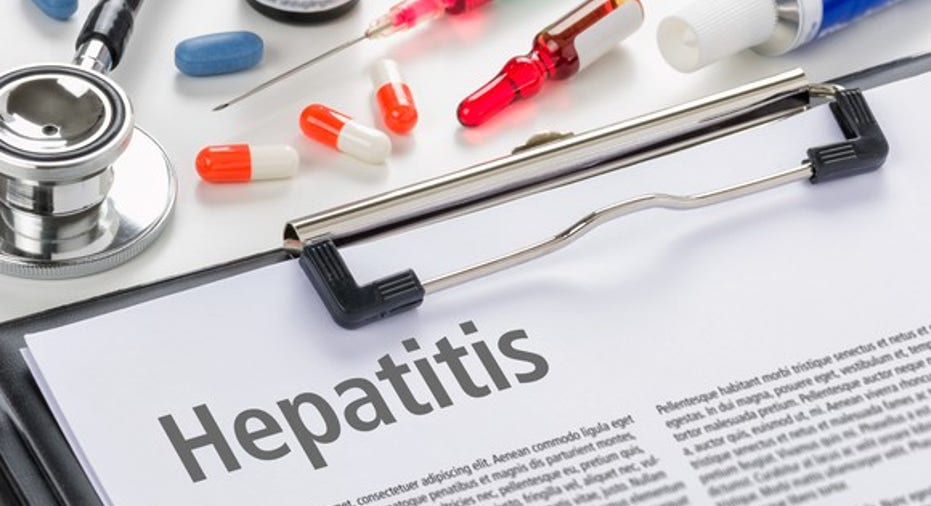 Image source: Getty Images.
Healthcare needs are increasing across the globe, along with average lifespans. The sector was badly bruised earlier this year, but the iShares S&P Global Healthcare indexhas bounced back to beginning-of-year levels.
Despite the rebound, there are still a few cheap stocks in the sector, and they pay dividends to boot! The market has overlookedAmerisourceBergen (NYSE: ABC),Baxter (NYSE: BAX), andGilead Sciences (NASDAQ: GILD), but we haven't.
Let's look a little closer to see if one of these healthcare stocks is right for you.
1. AmerisourceBergen: Distributing drugs and profits
Pharmaceutical distribution may be one of the least interesting corners of the healthcare sector -- unless you get revved up by steady long-term growth. Pharmaceutical use is rising, andAmerisourceBergen is one of three lynchpins in the complex supply chain between drug manufacturers and their consumers.With trailing 12-month revenue of $144.76 billion, the company sits between competitorsCardinal HealthandMckesson, and low single-digit operating margins among the three suggest the oligopoly has little to fear from potential entrants.
Tie-ups with America's largest chain of retail pharmacies,Walgreens Boots Alliance, andExpress Scripts, with its enormous mail-order pharmaceutical service, provide AmerisourceBergen access to pharmaceutical products across the globe with a degree of negotiating leverage that is difficult to overstate.
Most of the company's agreements are year-to-year contracts, but the Walgreens deal saw the pharmacy chain become one of AmerisourceBergen's largest shareholders.Considering its shared interest, the recent extension of their agreement through 2026 isn't surprisingand will probably continue much longer.
AmerisourceBergen's advantages should allow for continued earnings growth well into the coming years, but its shares are trading for just 16.0 times trailing earnings, or about 12.1 times this year's estimates. That's incredibly cheap for a steadily growing company with an 11-year streak of increased dividend payments.
ABC Dividend data by YCharts.
Granted, the $0.34 quarterly dividend offers a modest yield of just 1.5% at recent prices, but more big increases could be on the way. Over the past decade, the company has raised payouts at a blazing fast 44.1% annual growth rate.Repurchasing shares to offset the effects of the Walgreens deal has disrupted the company's bottom line over the past several quarters, but the percentage of trailing profits used to make dividend payments -- the payout ratio -- has fallen to just 16.8%, which leaves plenty of room for big dividend hikes in the coming years.
2. Baxter: Post-spinoff stabilization
Following the spinoff of its biopharmaceutical operations intoBaxalta, parent company Baxter is less thrilling, but key advantages should keep its growth from stalling. The company remains a leader in dialysis and specific hospital markets, which should allow it to become increasingly profitable in the years ahead.
Dominance in the global dialysis-equipment space pushed thesegment's operating profit up about 15.2% in the first half compared to the previous-year period, to $280 million. Leading positions in inhaled anesthetics and infusion pumps lifted operating profits for its hospital segment about 14.6% higher in the first half as compared to the same period last year, to $1.09 billion.
Image source: Baxter.
This year's realized gains of $4.39 billion on sales of Baxalta stock have pushed profits high enough that Baxter shares are trading at just 5.5 times trailing earnings, which seems crazy cheap. Looking ahead, though, the stock is trading at a fairly large multiple of 27.8 times this year's estimates.
Baxter's $0.13 quarterly dividend offers a modest yield of about 1.1% at recent prices. In the first half, dividend payments totaling $126 million exceeded free cash flow of $90 million during the period.While I expect the company's advantages should allow it to continue growing at a steady clip, investors might want to remain on the sidelines until its future is less clouded by one-time events associated with the spinoff.
3. Gilead Sciences: More peaks ahead
Following FDA approval of Sovaldi for treatment of hepatitis C virus (HCV) in Dec. 2013, Gilead Sciences' earnings rocketed 515%, from $2.01 per share in 2013to $12.37 per share in 2015, making it the fifth most profitable company in theS&P 500 last year.You might be shocked to learn the stock is now trading at the ultra-low price of just 7.1 times trailing earnings.
Gilead is cheap because the market thinks that it peaked last year, and recent results support that argument. Second-quarter sales fell 5.7% compared to the previous year period, to $7.78 billion.
Prior to the launch of Sovaldi and the Sovaldi-based combination pill Harvoni, many doctors held off on treating some hepatitis C patients, knowing that a better treatment was coming soon. This warehousing led to a huge sales spike post-approval -- but Gilead's best days are still ahead. An estimated 180.6 million people worldwide and 3.5 million in the U.S. are infected with one of six different strains of HCV, andGilead's recently launched Epclusa is the only pill approved by the FDA to treat them all.
Image source: Getty Images.
The vast majority of HCV-infected patients in the U.S. are covered by Medicare and Medicaid, government-run programs required to cover medically necessary treatments by law. Many states and private insurers are lifting previous restrictions that limited new HCV treatments to the sickest patients after it's become clear that plaintiffs opposing those restrictions in court are on a winning streak.
Gilead has been using its massive cash flows to drastically lower its share count and begin distributing dividends. At recent prices, the stock offers a 2.3% yield, but some big increases could be on the way. Dividend payments of $1.21 billion in the first half only required 14.3% of the $8.47 billion in free cash flow generated during the period.That leaves plenty of room to hike payments, making Gilead perhaps the most attractive dividend-paying stock in the entire healthcare sector.
A secret billion-dollar stock opportunity The world's biggest tech company forgot to show you something, but a few Wall Street analysts and the Fool didn't miss a beat: There's a small company that's powering their brand-new gadgets and the coming revolution in technology. And we think its stock price has nearly unlimited room to run for early in-the-know investors! To be one of them, just click here.
Cory Renauer owns shares of Gilead Sciences. You can follow Cory on Twitter @TMFang4apples or connect with him on LinkedIn for more healthcare industry insight.
The Motley Fool owns shares of and recommends Gilead Sciences. The Motley Fool has the following options: short October 2016 $85 calls on Gilead Sciences. The Motley Fool recommends Baxter and McKesson. Try any of our Foolish newsletter services free for 30 days. We Fools may not all hold the same opinions, but we all believe that considering a diverse range of insights makes us better investors. The Motley Fool has a disclosure policy.