3 Cheap Dividend Stocks You Can Buy Right Now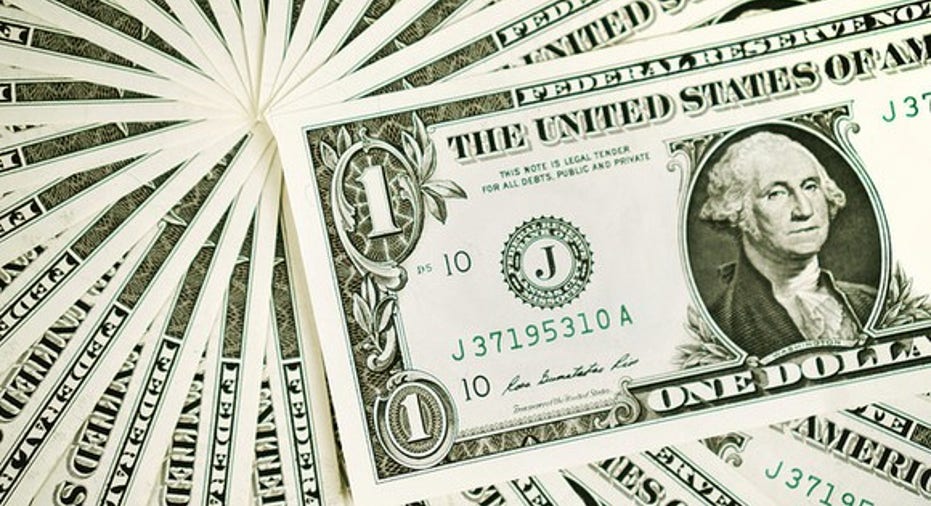 Image source: Getty Images.
With the broader markets at or near all-time highs, there are a lot of analysts who will bemoan that there aren't any cheap investments out there to be had. An even bigger complaint is that investors can't find decent yields from investments because of fed interest rates. To be honest, they are just being lazy There are some bargains out there among dividend-paying stocks. You just need to do a little digging, especially in industries like manufacturing, mining, and energy. Three dividend-paying companies that look particularly cheap today are Alcoa (NYSE: AA), Caterpillar (NYSE: CAT), and Emerson Electric (NYSE: EMR). Here's a quick look at what has Wall Street avoiding these stocks and why you might want to consider looking at buying shares.
A new Alcoa means a new opportunity to profit
Alcoa isn't exactly a high-yield dividend stock that will get investors excited to own, but if you are looking for a cheap dividend stock that has a strong catalyst coming, then Aloca is certainly worth a look. It's no secret that the company plans to separate into two distinct companies. On the one hand, you have the old-fashioned aluminum miner and producers. On the other hand, you have the new company, Arconics, that will focus on value-add manufacturing of aluminum-based products. The way these two companies are separating should provide a way for them to generate decent returns over the long term.
One thing that was a fear of the Aloca/Arconics split was how the company planned to divvy up the debt. This isn't too much of a concern because when Alcoa is split off, it will only take $236 million in debt with it and will have more than $350 million in cash on the balance sheet. This will give it a fresh start that will allow it to raise capital through debt if it needs it, and it will keep it from having to pay onerous interest payments that would have an impact on the bottom line.
Arconics is also an opportunity to capture the higher-growth, higher-margin aluminum manufactured products. Three big industries that are turning more and more to aluminum parts are the aerospace and automotive sectors because of aluminum's lighter weight and strength, which allow these industries to shed weight. According to Alcoa's most recent earnings report, the company posted record volume shipments of rolled products to the automotive industry and its engineered product business -- things like engine parts -- recorded record after-tax profits.
With all of this in mind, it seems a bit shortsighted that shares of of Alcoa trade at a reasonable price to tangible book value of 1.8 times. This company looks to have a much better future ahead of it, and shares today are pretty cheap in comparison.
Down but far from out
Caterpillar has been hit with the double whammy of the mining and the oil and gas industries taking a hard fall. As companies in these industries continue to do some severe belt tightening, they are forgoing purchases of heavy equipment to either replace older equipment or to expand their operations. Just to give you an idea of this big chance, Caterpillar's resource industries segment was responsible for 53% of operating income in 2011. Today, that segment is producing losses that the rest of the business needs to cover.Because of this, shares have taken a significant tumble since 2014 and are basically flat over the past five years.
There is a bright side to this story, though. One is that the company has cut operational costs considerably over this time to retain some level of profitability. Even after such a steep decline in profits from its resource industries segment, it is still generating a 6% EBIT margin and has generated more than enough free cash flow to cover its dividend and $1.5 billion in share repurchases over the past 12 months, so the situation isn't exactly dire.
It's hard to value shares of Caterpillar by traditional metrics today. Its depressed earnings assign a high multiple because it's in the bottom part of the industry cycle. Also, it has repurchased so much of its stock that it skews the company's tangible book value to the high side. So looking at these numbers in a vacuum makes them look high. The opportunity in Caterpillar's shares comes from the fact that it is in the bottom of the cycle. When the mining and energy industries pick back up again, chances are they will be buying Caterpillar equipment and it will help bring the company back. With a dividend yield of 3.8%, it could be worth the wait.
Qualities of Caterpillar and Alcoa
Like Caterpillar, Emerson Electric's business has been hit because of the industry cycles as well. Anemic growth internationally has hit the bottom line as earnings per share was down 12% compared to this time last year. This slow decline has been going on for a couple quarters now and is a large reason why the company's shares are down 26% from their highs in 2014.There is another reason Emerson is like Caterpillar, though. This decline seems to be a little overblown. Emerson remains solidly profitable with enough free cash flow to support its dividend as well as a very robust share repurchase program. It will take much sharper declines before Emerson's shareholders need to sweat.
Then, like Alcoa, Emerson has a pretty big catalyst in the wings. That catalyst is the massive market emerging for automation services that Emerson is looking to capture. According to management, this market has a potential of more than $100 billion and has several opportunities for big cash flow-generating elements like lifecycle service on that equipment. As Emerson reshuffles its business model to gear up for this particular market, there is a pretty attractive opportunity for investors to jump in now while Emerson's stock is a little out of favor. At today's price, you get a company that has raised its dividend for 59 years in a row and pays a yield of 3.7%.
A secret billion-dollar stock opportunity The world's biggest tech company forgot to show you something, but a few Wall Street analysts and the Fool didn't miss a beat: There's a small company that's powering their brand-new gadgets and the coming revolution in technology. And we think its stock price has nearly unlimited room to run for early in-the-know investors! To be one of them, just click here.
Tyler Crowe has no position in any stocks mentioned.You can follow him at Fool.comor on Twitter@TylerCroweFool.
The Motley Fool recommends Emerson Electric. Try any of our Foolish newsletter services free for 30 days. We Fools may not all hold the same opinions, but we all believe that considering a diverse range of insights makes us better investors. The Motley Fool has a disclosure policy.