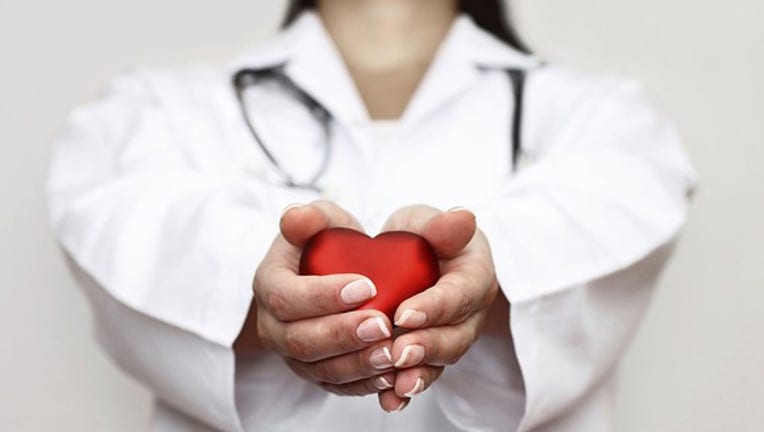 Image source: Getty Images.
Cardiac-care stocks have been onatearthe past year, with investors in BioTelemetry, Inc. (NASDAQ: BEAT), AngioDynamics Inc. (NASDAQ: ANGO), andSpectranetics Corp. (NASDAQ: SPNC) enjoyingelectrifying gains.Just considerthese stocks' stunning performance:BioTelemetryis up60.5%,AngioDynamics jumped38%, and Spectranetics more than doubled, up114.4%. That puts them vastly ahead of not just theS&P 500,but also the medical-device sector as a whole, with theiShares U.S. Medical Devices ETF (NYSEMKT: IHI) up 23%.
Sowhy such strong upside, and why should itcontinue? The past is no guarantee of future performance, but in this case it could be. That's becauseeach of these companiesisfront andcenter in one of the biggest trends in healthcare. Specifically, I mean ahuge and radical push to simplify and reduce costs in themanagement of chronic diseases, which in the United States eats up 75%of healthcare spending, or about$2.25 trillion each year. All three companiesoffer devices that provideearlier, less costly, andless invasiveoptions forchronic diseases.In fact, thesecompanies' devicescan evenhelp preventamajor health crisis such as a heart attack or reduce hospitalization time, savingsignificantcostsfor both patients and the healthcare system.
If that intrigues you, here aretwo otherheadwinds propellingthese stocks. Over79 million baby boomers are getting older and living longer, and that means they require more services such as treatments for ailing hearts, along with the other privileges of aging. In addition,cardiac care is becomingakey strategic area of interest for mergers and acquisitions. Onemassive$25 billiondeal had juggernaut Abbott Labs scooping upcardiac-carespecialist St. Jude Medical,butthistrend is far from over.Big medical-device companiesare facing pricing pushbackfrom hospitals and increased competition,and they needexternal innovationopportunities to maintain theirgrowth.Given today'slow interest ratesand how that makescapital cheap and available, there'splenty offuel for a continued blaze of M&A deals.
BioTelemetry keeps turning sci-fi into reality
BioTelemetry is the leading company in wireless cardiac monitoring, which involves a wearable device used to rapidly diagnose dangerous cardiac events that seemed like sci-fi not long ago but that over a million patients are now using. The company's revenue has been growing in the high double digits year over year and notched an 18% gain last quarter on revenue of $52.7 million.
Many now consider BioTelemetry's mobile cardiac telemetry devices to be the gold standard in sensitivity and accuracy. In fact, the company recently receivedFDA approval for its next-generation MCOT Patch, which should reach the market this year. In addition, a recent decision from Anthemto provide coverage on its mobile cardiac telemetrydevices added the health insurer's 40 million members to the list of those who might someday use the company's wearable monitors.
Adding another avenue for future growth, digital health company Bloom Technologies recently licensed BioTelemetry's technology to develop a prenatal health sensor. That's a huge untapped market, so BioTelemetry has no shortage of big opportunities going ahead.
AngioDynamics' 55% leap in earnings
If you're looking for a stock with an unbelievable earnings ramp-up, AngioDynamics is it. Its quarterly earnings surged by 55% from the year-ago quarter. The company showed adjusted earnings of $0.17 per share, compared with $0.11 last quarter.I'd be more excited about that leap, except when you look a bit deeper, much of the ramp-up was driven by Angio's ability to leverage increased volume because of a recall of a competitor's devices.
Still, AngioDynamics has a history of coming up with extremely innovative devices. The most notable is the NanoKnife, which uses an electrical current to destroy cancerous tumors, often in locations where they're considered inoperable. Since in the past it would be virtually impossible for surgeons to remove these tumors, the NanoKnife is seeing strong pull-through patient demand. In fact, many hospitals and cancer centers are advertising it as an option for cancer patients who aren't candidates for conventional surgery.
The company is expanding the NanoKnife's label with multiple clinical trials. It also haslaunched otheruniquely competitive devicesthat are seeing surging sales, such as the BioFlo catheter, whoseclot-destroying material is built into its polymer base.Add it together, and AngioDyamics' growth should stay strong over the long haul.
Spectranetics' game-changing drug-eluting balloon
The final cardiac-care stock is only for the bravest investors. While Spectranectics beat on revenue of $67.5 million last quarter, up 10% year over year, this stock has yet to reach profitability. However, for those still undaunted, there could be impressive growth going forward. Spectranetics sells a range of minimally invasive devices, but what could move it to the next level is the cominglaunch ofa new technology that should drive a strong new phase of growth. Dubbed the Stellarex, the device is a low-dose drug-coated balloon that significantly outperformed standard angioplasty in a recent trial.
Stellarex facilitates efficient drug delivery to the treatment site, and it's already being sold in the EU. Spectranetics expects commercialization next year in the U.S. and said the device should add $150 million in annual sales by 2020. Since the drug-coated-balloon market is expected to reach $700 million to $1 billion over the next seven years, that seems highly possible, particularly with this device's strong clinical data.
Of the three, Spectanetics is by far the riskiest, and BioTelemetry my favorite, but investors should realize none of these stocks are well-established blue chips. Still, when you put it all together, the future for these innovative device makers looks terrific, and growth-focused investors could find these stocks more than worth the risk.
A secret billion-dollar stock opportunity The world's biggest tech company forgot to show you something, but a few Wall Street analysts and the Fool didn't miss a beat: There's a small company that's powering their brand-new gadgets and the coming revolution in technology. And we think its stock price has nearly unlimited room to run for early in-the-know investors! To be one of them, just click here.
Cheryl Swanson has no position in any stocks mentioned. The Motley Fool recommends Anthem. Try any of our Foolish newsletter services free for 30 days. We Fools may not all hold the same opinions, but we all believe that considering a diverse range of insights makes us better investors. The Motley Fool has a disclosure policy.