3 Biotech Stocks to Buy in March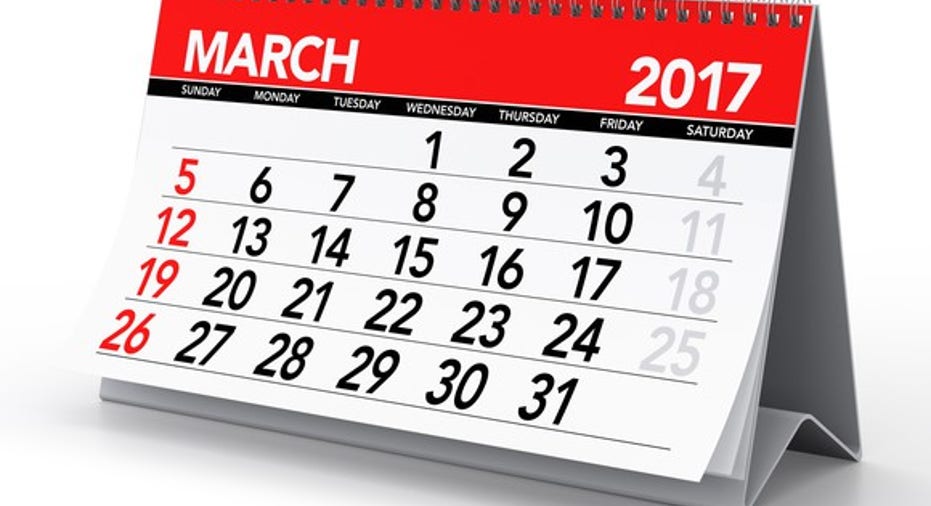 Which biotech stocks look like smart picks right now?That's the question we posed to three of The Motley Fool's healthcare contributors.
All three answered with small-cap biotech stocks. Spark Therapeutics (NASDAQ: ONCE),Albany Molecular Research(NASDAQ: AMRI), andConcert Pharmaceuticals(NASDAQ: CNCE) stood out as great choices to buy in March. Here's why.
Image source: Getty Images.
A spark for spring
Keith Speights(Spark Therapeutics):Spark Therapeutics is a clinical-stage biotech -- for now. That could change pretty soon. The company plans to complete itssubmission of a Biologics License Application (BLA) forvoretigene neparvovec (known affectionately as VN by its friends) quickly enough that a Food and Drug Administration decision could be in the cards by the end of 2017.
In a late-stage clinical study, 93% of patients with inherited retinal disease (IRD) caused by mutations in theRPE65gene experienced gains in functional vision over one year. Nearly three-quarters (72%) of those patients achieved maximum vision improvement. No serious adverse events were found in the study. Although anything can happen in the regulatory process, I'd say the odds of Spark winning approval look quite good.
The biotech could have even more positive news in the future. Several potential catalysts are coming in 2017. Initial results from a phase 1/2 study of experimental drug SPK-7001 in treating another rare genetic eye disease, choroideremia, are expected early this year.
A couple of phase 1/2 studies are also underway for Spark's pipeline candidates targeting hemophilia. The biotech is collaborating with Pfizer on a study evaluating SPK-9001 in treating hemophilia B. Another gene therapy, SPK-8011, is being tested as a potential treatment for hemophilia A.Updates from both studies are expected by mid-2017.
Thinking small can lead to big rewards
Sean Williams (Albany Molecular Research): When thinking about companies in the biotech industry with big growth potential, sometimes you have to think small. My suggestion of a biotech to consider buying in March lands squarely on beaten-down small-cap Albany Molecular Research, which is a company that works via contracts to discover new drugs, run clinical trials, and manufacture pharmaceutical products.
Recently, it's taken quite the nosedive following its fourth-quarter earnings report and the release of its 2017 outlook. Its adjusted Q4 results included earnings of $0.34 per share and $191.3 million in sales, a 51% increase. However, Wall Street had been looking for $221 million in sales and $0.48 in Q4 EPS. What's more, its forecast for 2017 called for $1.08 to $1.20 in EPS on $710 million to $740 million in sales versus the consensus of $1.30 in EPS on $763.4 million in sales. It clearly wasn't what investors were looking for, and Albany Molecular's share price has dipped more than 20% since.
However, I believe now could be the time to gobble up shares of the company.
I suspect that Wall Street analysts were inadequately prepared to factor in the company's multiple acquisitions made in 2016. Albany Molecular acquired Euticals for $358 million in stock and completed its purchase of Gadea Pharmaceuticals for $174 million. These acquisitions significantly expanded its advanced pharmaceutical ingredients (API) and drug discovery services (DDS) businesses. Sales growth in 2016 amounted to 42%, and it'll amount to an estimated 28% (7% when accounting solely for organic growth prospects) this year. Wall Street may have simply been a bit too bullish about Albany Molecular's acquired businesses, but it's likely underscoring the company's high-single-digit long-term organic growth prospects.
In addition to strong growth in API and DDS, contracted manufacturing is expected to grow by a high-single-digit percentage through 2019 according to a report from Visiongain in February 2015.
Based on Albany Molecular's high-single-digit organic growth rate and forward P/E of 12, the company appears to be fairly cheap. What's more, as long as drugmakers retain their pricing power and the Trump administration has more on its plate than it can handle (pushing the prospect of drug price reform out even further), demand for drug service outsourcing is likely to remain strong.
It's a small-cap stock in the biotech arena I'd encourage investors to look at more closely.
Do the neutron dance
Cory Renauer(Concert Pharmaceuticals Inc.): Until recently, one of this little biotech's candidates looked like a potential threat toVertex Pharmaceuticals'(NASDAQ: VRTX) cystic fibrosis drug Kalydeco. Concert's CTP-656 is essentially identical to Kalydeco with one important difference that allows it to stay in the bloodstream at effective levels longer than the original. The hydrogen atoms in the compound have been swapped out for deuterium, which is basically hydrogen that contains a neutron.
Vertex recorded $703 million in Kalydeco sales last year. Rather than fret over potential competition from Concert's candidate, Vertex recently inked a deal to acquire CTP-656 for $160 million up front, plus $90 million if it earns approval down the road.
CTP-656 isn't the only big drug Concert has in the works. In 2013, Celgeneentered an agreement that could lead to the licensing of CTP-730, a deuterated version of Otezla, an oral psoriasis drug that generated $1.02 billion in sales last year. If the big biotech exercises its option to license CTP-730, Concert would be eligible for some hefty milestone payments and a royalty percentage on potential sales.
Concert's stock popped roughly 75% when it announced the Vertex deal. With some big irons in the fire, this stock looks poised for some more big gains ahead.
10 stocks we like better than Vertex PharmaceuticalsWhen investing geniuses David and Tom Gardner have a stock tip, it can pay to listen. After all, the newsletter they have run for over a decade, Motley Fool Stock Advisor, has tripled the market.*
David and Tom just revealed what they believe are the 10 best stocks for investors to buy right now and Vertex Pharmaceuticals wasn't one of them! That's right -- they think these 10 stocks are even better buys.
Click here to learn about these picks!
*Stock Advisor returns as of February 6, 2017
Keith Speights owns shares of Celgene and Pfizer. The Motley Fool owns shares of and recommends Celgene. The Motley Fool recommends Vertex Pharmaceuticals. The Motley Fool has a disclosure policy.