3 Biotech Stocks to Buy in August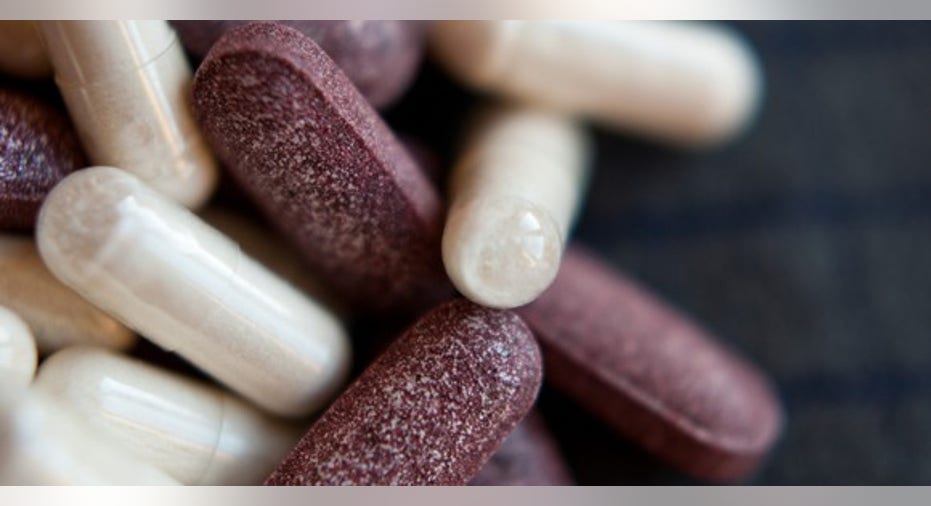 Image source: Getty Images.
It's been an awful year to be a biotech shareholder. The market-cap-weighted iShares Nasdaq Biotechnology ETF has bounced off some scary low points recently, but it's still about 25% lower than where it stood at this point last summer.
For potential biotech stock buyers, however, this has been a summer to remember, and it's not over yet. Like most industry sell-offs, biotechnology companies have been beaten up indiscriminately, leaving some incredible bargains. With a plethora of opportunities for wise investors prepared to hold on for the long term, it's easy to feel overwhelmed.
Luckily, we assembled a team of Motley Fool healthcare contributors to share the biotech stocks that most look like buys at the moment. Here's what they had to say:
Massive risk, massive reward
Brian Feroldi: I'm a risk-averse biotech investor, which is why I tend to favor buying companies that are already profitable and growing quickly. However, I must admit that I'm intrigued by the huge potential of Trevena, Inc. (NASDAQ: TRVN), a high-risk, high-reward clinical-stage biotech.
Trevena's lead product candidate,oliceridine, is currently in phase 3 trials as a potential treatment for moderate-to-severe acute pain. In phase 2b trials, oliceridine was able to achieve its goal of showing astatistically significant reduction in pain when compared to both placebo and morphine. In addition, patients who used oliceridine alsosaw reductions in many of the side effects that are common with morphine, such as vomiting, nausea, and hyperventilation.
That news was very exciting, and it even caused the FDA to slap the coveted Breakthrough Therapy designation on the drug. That's the first time the agency has ever done that for a product candidate that treats pain, which speaks volumes about the drug's mid-stage clinical results.
Currently the company is running two phase 3 studies onoliceridine -- called APOLLO-1 and APOLLO-2 -- and data is expected in the first quarter of next year. If the data looks as good in this trial as it did in the phase 2b, Trevena plans on having the drug in regulators' hands by the middle of 2017.
If all goes well, oliceridine could be competing for share in an absolutely massive market, worth an estimated $11 billion in the U.S. alone. Grabbing even a tiny slice of the total pie would be a financial bonanza for the company.
Handicapping Trevena's odds of success is tough, but since the company's market cap is just over $300 million right now, it's no exaggeration to say that Trevena could easily be a multibagger from here if oliceridineworks out. That might be a favorable enough risk-reward ratio to warrant taking a small position today.
A blockbuster antidote
Cory Renauer:Anticoagulant pills that block clotting factor Xa are quickly becoming the new standard blood-thinner, as healthcare providers turn away from intravenous warfarin infusions. While these next-generation pills are convenient, patients sometimes undergo dangerous bleeding events and end up needing emergency surgery.Portola Pharmaceuticals (NASDAQ: PTLA) has a much-needed antidote for these drugs, Annexa (andexanet alfa), under review at the FDA, with a decision expected by Aug. 17.
Sales of factor Xa inhibitors Xarelto fromJohnson & Johnsonand Eliquis from partnersBristol-Myers SquibbandPfizerhave passed the blockbuster mark of $1 billion per year, and they continue growing -- but they'll probably grow much faster if Annexa becomes available.In decades past, blood thinner warfarin was implicated in a double-digit percentage of all drug-reaction-related adult hospital admissions.During trials leading to the newer drugs' approval, patients receiving the factor Xa inhibitors for treatment of a specific heart condition suffered fewer fatal bleeding events than those receiving warfarin, but uncontrolled bleeding is still a serious issue surrounding the therapies.
Despite the dangers, J&J reported Xarelto sales of $1.16 billion in the first half of 2016, an increase of 27.2% over the same period last year.Bristol-Myers Squibb's share of first-quarter Eliquis sales more than doubled over Q1 2015, putting the drug on pace to contribute $3 billion to the company's top line this year.Anticoagulants might not grab headlines, but they're driving growth for these big pharmas. The need for an antidote on hand suggests Portola won't have to lift a finger to spread the word about Annexa, if it's approved.
Portola projects about 500,000 patients in major markets will need Annexa each year, and estimates its peak sales at about $2 billion.In addition, the company has its own factor Xa inhibitor on deck that just mightbe able to differentiate itself from Xarelto and Eliquis, if approved. I think this is the biotech stock to buy in August, because Annexa alonemore than justifies the company's recent market cap of $1.4 billion.
This biotech has deep value galore
George Budwell: After posting a remarkable 22% jump in net product sales in the second quarter of 2016,Celgene Corp. (NASDAQ: CELG) continues to prove that it's in a class all by itself. Despite a market cap of approximately $87 billion, for instance, this large-cap biotech has repeatedly been able to generate industry-leading levels of growth over the last six years, and this prolonged trend is showing absolutely no signs of reversing course in the near term.
After all, the biotech's newest growth product,Otezla, racked up an impressive $242 million in global sales in the second quarter as an oral treatment forpsoriasis-- a 170% increase compared to the same period a year ago. And the biotech's flagship blood cancer drug, Revlimid, also continued to fire on all cylinders, with a stately 18% rise in sales year over year.
Image source: Celgene.
Perhaps the real reason to buy Celgene, though, is its diverse clinical pipeline that sports multiple blockbuster candidates. Ozanimod, for example, is reportedly making steady progress in its late-stage trial as a treatment formoderate-to-severe ulcerative colitis. Celgene currently plans to release top-line data from this ongoing trial in 2018, which could lead to an approval that would be worth billions in revenue down the line.Turning to oncology, Celgene's partnerships withAstraZeneca and Juno Therapeutics have the biotech sitting in the catbird seat when it comes to possibly bringing the next generation of therapies to market for blood-based cancers.
All told, Celgene offers investors a promising mix of high revenue growth and deep value, via its broad clinical activities in oncology, immunology, and inflammatory diseases.
A secret billion-dollar stock opportunity The world's biggest tech company forgot to show you something, but a few Wall Street analysts and the Fool didn't miss a beat: There's a small company that's powering their brand-new gadgets and the coming revolution in technology. And we think its stock price has nearly unlimited room to run for early in-the-know investors! To be one of them, just click here.
Brian Feroldi owns shares of Celgene. Cory Renauer owns shares of Johnson and Johnson. George Budwell owns shares of Pfizer. The Motley Fool owns shares of and recommends Celgene and Johnson and Johnson. The Motley Fool has the following options: short October 2016 $95 puts on Celgene. The Motley Fool recommends Juno Therapeutics. Try any of our Foolish newsletter services free for 30 days. We Fools may not all hold the same opinions, but we all believe that considering a diverse range of insights makes us better investors. The Motley Fool has a disclosure policy.