3 Biotech Stocks That Could Double in 12 Months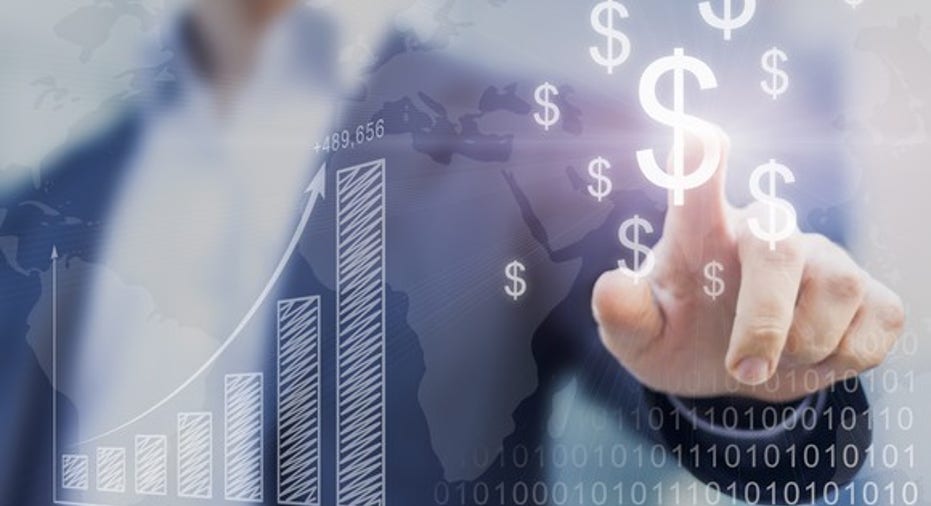 Can you double your money in just 12 months? It's possible with several biotech stocks. Celldex Therapeutics (NASDAQ: CLDX), Inovio Pharmaceuticals (NASDAQ: INO), and Geron Corporation (NASDAQ: GERN) stand out as three small biotechs that could see their shares double by next November. Here's why.
Image source: Getty Images
Rising from the ashes
Celldex shareholders had hoped to be riding high on success of the biotech's once-promising lead candidate, Rintega. However, those hopes were dashed in March, when a late-stage study found that Rintega wasn't effective in treatingpatients with newly diagnosed EGFRvIII-positive glioblastoma, a type of brain tumor.That news caused Celldex's stock to plunge. However, it also set up a scenario in which the biotech, like the mythical phoenix, could potentially rise from the ashes.
While the Rintega failure hurt Celldex badly, the company has several other pipeline candidates that hold the potential to make this biotech stock a winner again. Glembatumumab vedotin ("glemba") stands at the top of the list. Four mid-stage clinical studies are underway for themonoclonal-antibody-drug conjugate, and another early-stage study is also in progress.The most important of those studies is a registrational mid-stage clinical trial targeting treatment of triple-negative breast cancer.
Anther important pipeline candidate isvarlilumab ("varli"). A mid-stage study is underway with varli in combination withBristol-Myers Squibb's Opdivo in treating several types of cancer. A mid-stage study of a glemba-varli combo targeting treatment of metastatic melanoma is also in progress, along with three early-stage clinical trials featuring varli in combination with other drugs.
In addition, Celldex claims three other products in its pipeline. A combo regimen of CDX-1401 and CDX-301 is being evaluated in a mid-stage study for treating metastatic melanoma. Both drugs are also in early-stage testing for other indications. Another conjugate of a monoclonal antibody and a drug, CDX-014, is in an early-stage study for treatment of kidney cancer.
Despite the loss of Rintega, Wall Street analysts still think Celldex could come back. The average analyst one-year price target for the stock represents an increase of 120% over the current share price.
All bets on one horse
Unlike Celldex, Geron doesn't have a stable of pipeline candidates to turn to if something goes wrong. All of the biotech's bets are on one drug --imetelstat.
Geron's stock has dropped over 60% so far in 2016, primarily because of some disappointments related to imetelstat. Most recently, Geron announced that its development partner, Johnson & Johnson (NYSE: JNJ), was discontinuing a low-dosage arm its mid-stage study of imetelstat in treating relapsed/refractorymyelofibrosis. J&J alsoextended the analysis period of the higher-dosage armof the study.
Geron and J&J are also evaluating imetelstat in a two-part study targeting treatment of relapsed/refractorymyelodysplastic syndromes (MDS). The first part of that study is in progress now. An initial internal review of efficacy and safety in a subset of patients conducted by J&J didn't raise any concerns, so for now everything is moving along.
Next year could be make-or-break for Geron. J&J plans to review data of the myelofibrosis study in the second quarter of 2017 to determine next steps. A decision about whether to move forward to the second part of the MDS study of imetelstat also will be made in the second quarter.
If those crucial decisions are positive, Geron's shares will likely soar. I suspect the stock could double should imetelstat's results for both myelofibrosis and MDS prove to be promising.
Image source: Getty Images.
Vaccine machine
Few clinical-stage biotechs can boast of a pipeline as deep as Inovio's. While Geron has only one development program and Celldex has five, Inovio can count 15 different clinical studies in its pipeline, including trials sponsored by third parties. Granted, nearly all of those are in early stage. It's still an impressive lineup for a company with no approved products yet, though.
Inovio's shares surged earlier this year based largely on great news from the company's Zika vaccine program. In June, Inovio and partner GeneOne Life Science received approval from the U.S. Food and Drug Administration (FDA) to begin an early-stage clinical study in humans for experimental Zika vaccine GLS-5700.
However, Inovio's stock was slammed recently by the FDA's decision to place a clinical hold on a planned late-stage study of experimental cervical dysplasia vaccine VGX-3100. Clinical holds are never good news, but I think this shouldn't be a huge setback for Inovio. The FDA requested more information about the delivery device for the vaccine. Inovio still hopes to begin the late-stage study in the first half of 2017.
The primary catalysts that could help Inovio's stock rebound include a green light from the FDA to move forward with testing VGX-3100 and positive news from the early-stage study of the company's Zika vaccine. I won't be surprised if both catalysts combine to help the biotech's stock double by this time next year.
Double, trouble
Wall Street thinks that Celldex, Geron, and Inovio could double in the next 12 months. So do I. But there is a big risk that the stocks could also perform poorly.
The reason these biotech stocks have the potential to double is the level of uncertainty surrounding them. Their fates depend entirely on outcomes that could be fantastic or horrible. Any investor considering buying shares of these stocks should be aware of the significant risks: The potential to double comes hitched with the potential for trouble.
A secret billion-dollar stock opportunity The world's biggest tech company forgot to show you something, but a few Wall Street analysts and the Fool didn't miss a beat: There's a small company that's powering their brand-new gadgets and the coming revolution in technology. And we think its stock price has nearly unlimited room to run for early in-the-know investors! To be one of them, just click here.
Keith Speights has no position in any stocks mentioned. The Motley Fool recommends Celldex Therapeutics and Johnson and Johnson. Try any of our Foolish newsletter services free for 30 days. We Fools may not all hold the same opinions, but we all believe that considering a diverse range of insights makes us better investors. The Motley Fool has a disclosure policy.