3 Biotech Stock Rockets With More Fuel in the Tank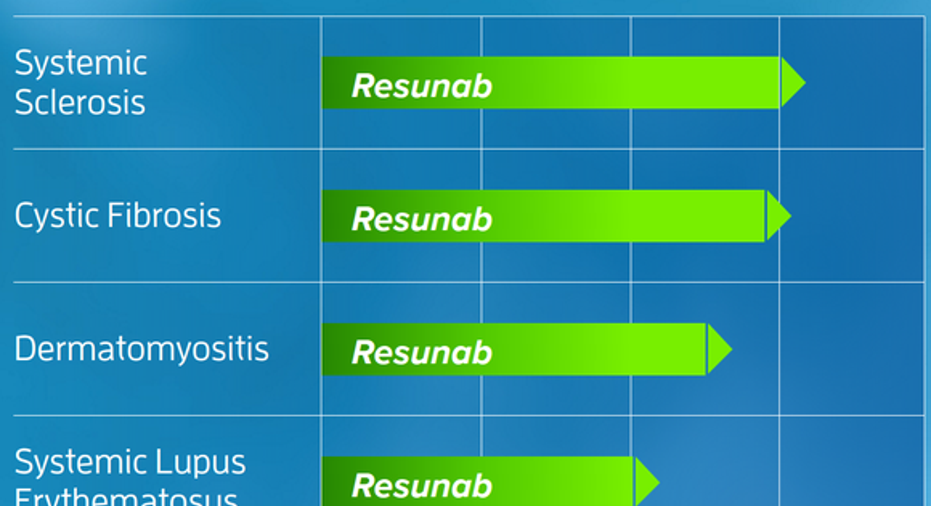 If you bought Cara Therapeutics Inc (NASDAQ: CARA), Array Biopharma Inc (NASDAQ: ARRY), or Corbus Pharmaceuticals Holdings Inc (NASDAQ: CRBP) shares last year, then you have a problem the rest of us wish we had. These biotech stocks reached stratospheric highs recently, and they look like they might climb higher.
Then again, they could come crashing back to earth. If you're wondering whether to take a profit, hang on for the next stage, or start a new position, here's a look at some potential catalysts for each stock.
Image source: Getty Images.
On the periphery
Painkillers are a big business -- and a big problem. The U.S. market for opioids was about $11 billion in 2014, and it's growing steadily. Sadly, opioids are also the most heavily abused class of drugs in the nation.
Cara Therapeutics is taking aim at this enormous target with CR845, an opioid that targets peripheral opioid receptors while avoiding the central nervous system. This means it stops pain signals where they begin, without the euphoric feeling that makes opioids terribly addictive.
Cara's abuse-deterrent CR845 appears to work on both fronts. Arthritis patients reported pain relief comparable to Oxycodone and Celebrex. In the postoperative setting, patients receiving CR845 reported "liking" the drug less often than those receiving a standard opioid.
By the end of March, the company expects to announce data from a trial for treatment of persistent itching that's common among dialysis patients.Based on the results, the company will begin the second half of the trial designed to support its first Food and Drug Administration (FDA) application. If successful, it would become the first pain reliever specifically approved for an estimated 3 million Americans that suffer from the condition.
Hopes that Cara Therapeutics has found a winning solution has driven its stock up 201% over the past year. Despite the run-up, the company's market cap is a fairly modest $420 million. An approval in kidney disease-related itching alone could send the stock much higher, and acceptance in additional settings could make this a big winner over the long term.
Time to make some decisions
Array Biopharma stock shot up about 285% over the past year as results from its drugs in development raised hopes of blockbuster sales in its visible future. The company has two new drug applications under review by the FDA, with decisions expected by the end of June.
Trial data supporting both applications suggests this could be the biotech's best summer ever. Its melanoma candidate, binimetinib, wiped the floor with standard chemotherapy in a genetically defined group of melanoma patients, especially those who relapsed after taking blockbuster immunotherapies Opdivo, Keytruda, and Yervoy. Patients given binimetinib survived without signs of disease progression 3.4 times longer on average than those given standard chemo.
Beating a decades-old chemotherapy is great, but investors are even more excited about binimetinib's performance when given in combination with another Array candidate called encorafenib. The combo trounced a similar drug that earned FDA approval just five years ago, Zelboraf. In a trial supporting a new drug application, progression-free survival for patients receiving Array's combo therapy was twice as long as the incumbent.
At around $1.9 billion, Array Biopharma's market cap has much further to fall if the FDA delivers some unexpected news. There's also a chance the candidates could earn approval, only to flop in the commercial stage. Given the $100,000-plus price tags new cancer therapies generally command, and tens of thousands of melanoma patients that might benefit from Array's candidates, this stock looks like it has more climbing to do over the long run.
Don't call it a marijuana stock
You may have seen Corbus Pharmaceuticals described as a cannabis company because its lead drug candidate, Resunab, mimics a cannabinoid, and the stock has rocketed up about 449% over the past year. If it makes you feel better, the novel compound is synthetic. While major run-ups without fundamentals to explain them are common for marijuana stocks, this company's new drug candidate produced data that suggests it could become the first available treatment for a rare, life-threatening condition called systemic sclerosis.
In a 43-patient trial, Resunab provided a benefit over the placebo control group. Although the inflammation difference was just strong enough to be considered statistically significant, I'd say the candidate has a solid shot at earning an approval for this underserved group given its favorable safety profile.
With about 90,000 systemic sclerosis patients in the U.S. and EU, success in this indication alone would send the stock far higher than its recent market cap of around $470 million. This is why you might be surprised to learn it's also produced compelling data in three additional indications that could increase its addressable population to more than 700,000 patients worldwide.
Resunab pipeline progress image source: Corbus Pharmaceuticals.
With just one candidate approaching the finish line, a surprise upset could send the stock crashing back to earth. That said, if Corbus Pharmaceuticals manages to win four in a row with Resunab, its stock would rocket high enough to high five a Voyager probe.
10 stocks we like better than Corbus Pharmaceuticals HoldingsWhen investing geniuses David and Tom Gardner have a stock tip, it can pay to listen. After all, the newsletter they have run for over a decade, Motley Fool Stock Advisor, has tripled the market.*
David and Tom just revealed what they believe are the 10 best stocks for investors to buy right now... and Corbus Pharmaceuticals Holdings wasn't one of them! That's right -- they think these 10 stocks are even better buys.
Click here to learn about these picks!
*Stock Advisor returns as of February 6, 2017
Cory Renauer has no position in any stocks mentioned. The Motley Fool has no position in any of the stocks mentioned. The Motley Fool has a disclosure policy.