3 Biotech Investing Lessons From Novavax's Huge Vaccine Flop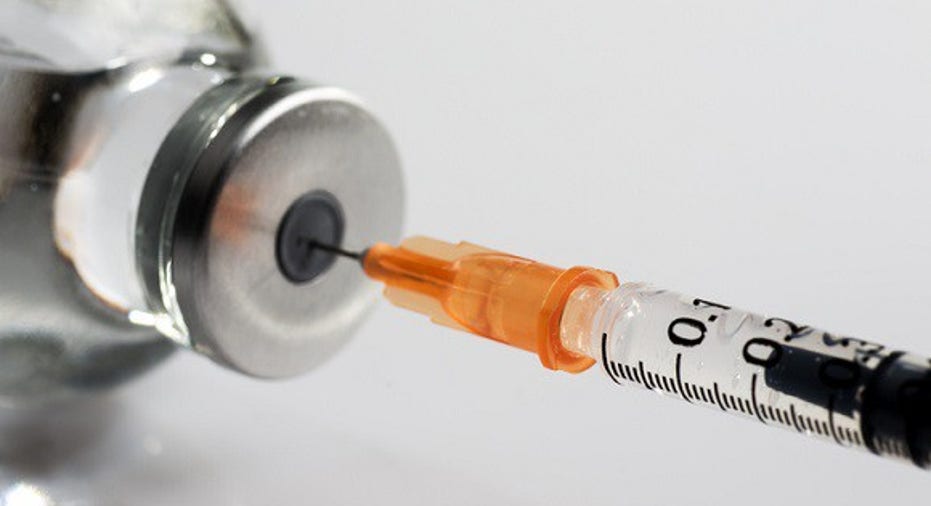 Image source: Getty Images.
SomeNovavax (NASDAQ: NVAX) shareholders were probably feeling pretty good in the early days of September. While the stock had lost nearly half of its value year to date in May, most of that loss had been recovered in the subsequent months. But on Sept. 15, Novavax announced the stunning news that its RSV F vaccine, against a virus that causes acute respiratory disease, didn't prove to be effective for older adults in the phase 3 Resolve trial. Shares plunged more than 80% overnight.
What Novavax went through is something of a biotech stock equivalent of a plane crash. When a plane crashes, the Federal Aviation Administration investigates what happened to learn how to better prevent future disasters. That approach is a good idea for investors also: Learn from failures. With that in mind, here are three lessons for biotech investors from Novavax's huge vaccine flop.
1. Pay attention to statistical details
If you'd read only the headline of Novavax's press release about the results of its earlier phase 2 RSV F vaccine clinical trial in older adults, you'd probably have come away thinking all was well. After all, the company announced "positive top-line data."
Likewise, Novavax's management team expressed enthusiasm about the phase 2 results. Gregory Glenn, senior vice president of research and development, said that the efficacy data represented "a historic advance for the field." CEO Stanley Erck chimed in that the company was "thrilled by the groundbreaking efficacy" of the vaccine.
Buried in the phase 2 results, though, was a statistical detail that ultimately proved to be critical. Those results came with a p-value of only 0.041. P-values are used to determine the statistical significance of a test. A p-value of 0.041 means that, statistically speaking, there was a 4.1% probability that those good results for Novavax's vaccine were due to chance. That might not seem like a big deal since 0.05 is the generally-accepted threshold for a successful trial, but a p-value that close to the cutoff generated considerable skepticism over the phase 2 results.As it turned out at the conclusion of the phase 3 trial, the skepticism was warranted.
Biotech investors should read through clinical results carefully. Pay attention to the number of patients participating in the study. Look at the p-value. Also note whether the clinical trial follows an intent-to-treat approach or a per-protocol analysis. The former includes all results from all patients, while the latter excludes resultsfor any patient who started treatment but later violated protocol of the study. Intent-to-treat is preferred by most researchers.
2. Analysts can be wrong
It's easy to get caught up in the enthusiasm of a clinical-stage biotech. That's especially true when you see investment analysts who spend lots of time studying the biotech throw out attractive price targets and peak annual sales projections. However, analysts don't always get it right.
What were analysts saying about Novavax prior to the disastrous phase 3 results? Two big-name investment firms maintained buy ratings for the biotech. Another two firms maintained overweight ratings for Novavax. A fifth company gave an outperform rating to the stock.Going back to July, seven out of eight analysts recommended Novavax as a buy or strong buy. Only one analyst maintained a hold rating on the stock.
How could so many be so wrong? Analysts can get caught up in the enthusiasm themselves at times. They can also place less importance on details that actually are very important, like the p-value mentioned earlier. Don't depend too heavily on analysts' projections.
3. Losing a battle doesn't necessarily mean losing the war
Yes, the poor results from the Resolve phase 3 study dealt a crippling blow to Novavax. That doesn't mean that the biotech or its RSV F vaccine is finished, though.
Novavax is investigating potential reasons behind the negative outcome of the phase 3 study. One detail mentioned was that the attack rates (i.e., the measure of how quickly a virus spreads) for RSV F acute respiratory disease in older adults is historically between 3% and 7%. In the phase 2 clinical trial for the company's vaccine, the attack rate was 4.9%. However, in the phase 3 study the attack rate was 2%.
It's possible that Novavax will uncover something in its research that might be cause for some optimism. The company plans to provide more information in its investorand analyst meeting onOct. 11. In the meantime, other clinical trials for the RSV F vaccine continue.
Biotech investors will occasionally experience the agony of late-stage clinical failures. Losing a battle doesn't necessarily mean losing the war, though. Companies sometimes can determine what went wrong and fix it. We'll find out over the coming months if Novavax can snatch victory from the jaws of defeat.
A secret billion-dollar stock opportunity The world's biggest tech company forgot to show you something, but a few Wall Street analysts and the Fool didn't miss a beat: There's a small company that's powering their brand-new gadgets and the coming revolution in technology. And we think its stock price has nearly unlimited room to run for early in-the-know investors! To be one of them, just click here.
Keith Speights has no position in any stocks mentioned. The Motley Fool has no position in any of the stocks mentioned. Try any of our Foolish newsletter services free for 30 days. We Fools may not all hold the same opinions, but we all believe that considering a diverse range of insights makes us better investors. The Motley Fool has a disclosure policy.