3 Big Surprises From ConocoPhillips This Quarter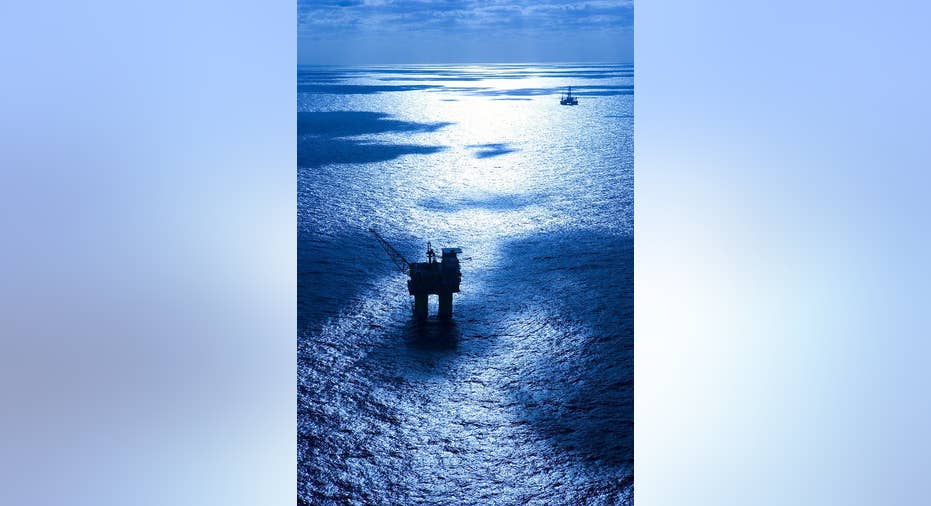 Image source: ConocoPhillips.
Given how weak oil prices were during the first quarter,we knew ConocoPhillips' financial results would be pretty awful. However, in a bit of a surprise, the company's results weren't quite as awful as analysts were expecting. And that wasn't the only surprise the company had in store for investors this quarter.
Surprise! We beat expectationsAs a result of very weak oil prices during the quarter, ConocoPhillips reported a loss of $1.5 billion, or $1.18 per share. However, some of that loss was due to impairment charges the company took on assets in the Gulf of Mexico and the U.K. as well as some other special items. After making adjustments for these items, that loss was trimmed to $1.2 billion, or $0.95 per share. While that's still a steep loss, it was $0.10 per share less than analysts were expecting.
Driving that slightly better showing was production. At 1.578 million barrels of oil equivalent per day, or BOE/d, ConocoPhillips came in right near the high end of its guidance range of 1.54 million BOE/d to 1.58 million BOE/d. Also contributing to the company's expectation-beating results were lower costs, with operating costs now down 20% year over year.
Image source: Anadarko Petroleum.
Surprise! We're cutting capex againThe next surprise the company revealed was that it's cutting its 2016 capex budget once again. This time, it's bringing its budget down from $6.4 million to $5.7 million. Driving this reduction was a decision to further reduce deepwater exploration activity; however, the company is also benefiting from lower costs across its portfolio. Further, because the capex being cut is longer-term capital, the company doesn't expect this reduction to impact its production guidance for 2016.
Given how steep oil prices have dropped, it probably shouldn't be a surprise to see the company cut capex again. However, ConocoPhillips and partner Anadarko Petroleum recently sanctioned a drilling project in Alaska, which is expected to see work start this year. Meanwhile, there's some growing optimism in the oil market that oil prices could recover later this year, which is encouraging companies like Whiting Petroleum to get creative to find the funds to increase production. In Whiting's case, it's bringing on a financial partner to enable it to resume fracking wells. Because of this, there was an outside chance ConocoPhillips could have decided to boost spending, especially given its access to capital.
Surprise! We raised billions in debtSpeaking of access to capital, ConocoPhillips took advantage of this during the quarter, raising $4.6 billion of low-cost debt to boost its cash pile to $5.2 billion. That cash infusion gives it the flexibility to weather a longer-duration downturn of the oil price, and gives it the cash that could immediately be put to work when oil prices start to improve.
ConocoPhillips is one of just a handful of oil companies that still have the ability to borrow at reasonable rates these days because it still has an investment-grade credit rating. That's not something either Anadarko Petroelum or Whiting Petroleum have, with Anadarko losing its investment-grade rating earlier this year after one of its credit rating agencies cut its rating from Baa2 to Ba1, while Whiting Petroleum saw its credit rating cut all the way down to Caa2. Both ratings imply that their debt is speculative, which makes it much harder, if not impossible, in Whiting's case, to borrow at a reasonable rate in the current environment.
Investor takeawayThanks to high-end production and lower costs, ConocoPhillips delivered an expectation-beating first-quarter report. On top of that, the company continues to surprise investors by how deeply it can cut its capex budget while still maintaining its production. It also surprised investors by loading up on cheap debt, which gives it a leg up on its weaker peers because it has tremendous financial flexibility right now to not only weather the current storm, but thrive when conditions improve.
The article 3 Big Surprises From ConocoPhillips This Quarter originally appeared on Fool.com.
Matt DiLallo owns shares of ConocoPhillips. The Motley Fool has no position in any of the stocks mentioned. Try any of our Foolish newsletter services free for 30 days. We Fools may not all hold the same opinions, but we all believe that considering a diverse range of insights makes us better investors. The Motley Fool has a disclosure policy.
Copyright 1995 - 2016 The Motley Fool, LLC. All rights reserved. The Motley Fool has a disclosure policy.