3 Big Reasons (and 8 Smaller Ones) to Buy Ionis Pharmaceuticals Stock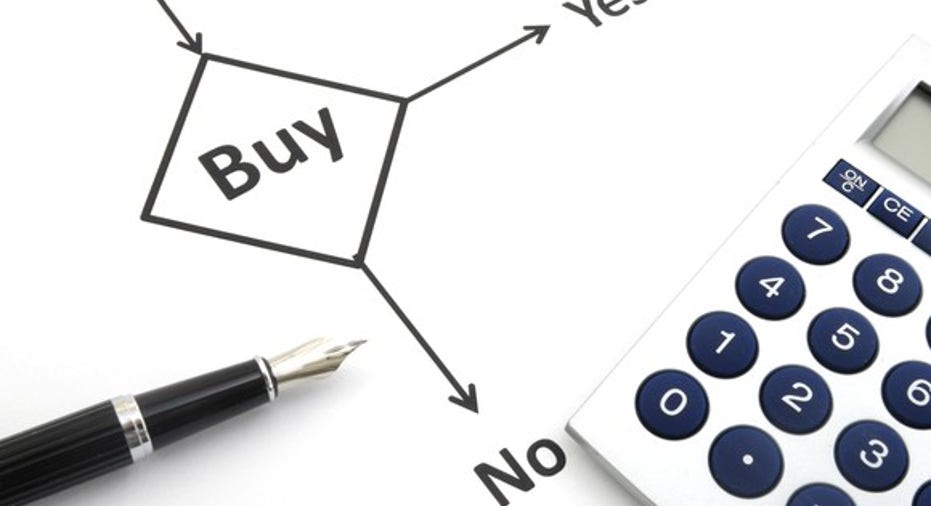 If you were looking for a reason to buy Ionis Pharmaceuticals (NASDAQ: IONS) stock, the biotech's CEO gave several in his presentation at the J.P. Morgan Healthcare Conference on Monday. Here are three big reasons to buy Ionis shares in 2017 -- and eight smaller ones.
Image source: Getty Images
Big reason No. 1: Spinraza
OK, this one's easy. Ionis' partner, Biogen (NASDAQ: BIIB), won U.S. regulatory approval for Spinraza in treating spinal muscular atrophy just a few weeks ago. Additional filings have been made in Europe, Japan, Canada, and Australia. Spinraza should be a huge success for both companies.
As Ionis CEO Stanley Crooke pointed out in his talk at the J.P. Morgan conference, there is no other approved treatment for SMA. Clinical study results for Spinraza were outstanding.
Crooke showed photos in his presentation that could bring tears to your eyes. One was of a 7-week-old baby named Cameron who probably wouldn't have lived more than a year without treatment. Crooke then showed pictures of Cameron after being treated with Spinraza. At age 20 months, Cameron was on his feet getting into trouble. At age 26 months, he rode a pony. At age 36 months, he rode a tricycle.
Peak sales for Spinraza could reach around $1.7 billion, according to Wall Street analysts. Biogen has already paid Ionis $184 million in milestone payments over the past 12 months. Ionis also stands toreceive tiered royalties up to a mid-teen percentage on all sales of Spinraza.
Big reason No. 2: Volanesorsen
Ionis expects great things from another drug that isn't yet approved -- volanesorsen. Late-stage results from a clinical study ofvolanesorsen in treatingrare genetic lipid disorder familial chylomicronemia syndrome (FCS) were solid. The drug achieved a 71% mean reduction in triglycerides in all patients and 73% mean reduction in FCS patients after 13 weeks of treatment.
These results make Ionis confident about submitting for regulatory approval in 2017 for volanesorsen. The really good news is that the company will keep all profits from the drug if it wins approval. Ionis' subsidieary Akcea will commercialize volanesorsen.
Crooke mentioned that Akcea is getting ready for a potential launch in several ways. A sales team is being built to call on around 1,000 physicians and support three major markets (in the U.S., Europe, and Canada). The company is also assembling a global team focused on high-touch patient support to serve between 3,000 and 5,000 FCS patients across the world.
Big reason No. 3: IONIS-TTR Rx
The third big reason to buy shares of Ionis is the potential for IONIS-TTR Rx. Results from a late-stage clinical study of the drug in treating rare genetic disease TTR amyloidosis are expected in the second quarter of this year.
Crooke said Ionis is already working with partner GlaxoSmithKline (NYSE: GSK) to prepare for regulatory filings and a potential commercial launch of the drug. Glaxo has the option to license the drug.
There have been some concerns, however, about the safety of IONIS-TTR Rx and a rival's TTR drug. Glaxo even put its own planned late-stage study of IONIS-TTR Rx on hold after some safety concerns were raised for the drug. Crooke, though, said that IONIS-TTR Rx has an "acceptable safety and tolerability profile" but didn't go into further details.
Smaller reasons
Crooke also provided eight smaller reasons to buy Ionis stock: a few of the company's candidates that aren't as far along in development.
He ticked off five of the biotech's experimental drugs that target common diseases affecting millions of people, including type 2 diabetes, cardiovascular disease, clotting disorders, Alzheimer's disease, and Parkinson's disease.Crooke then mentioned three pipeline candidates targeting rare diseases such as amyotrophic lateral sclerosis (ALS), Huntington's disease, and beta-thalassemia.
Most of these experimental programs have attracted major partners. Biogen, for example, has partnered with Ionis on the ALS, Alzheimer's disease, and Parkinson's disease candidates.
There's more
If you've ever watched a TV infomercial, you've heard the announcer say with excitement: "But wait! There's more!" The reality is that there are more reasons to buy Ionis stock than the ones given here.
Ionis' pipeline includes 15 phase 2 clinical studies and seven phase 1 studies. Half of these have attracted large partners. Not all of these programs will be successful. It's possible that Ionis could run into problems with some of the candidates that Crooke highlighted in his presentation. Still, if you're looking for a biotech with huge potential, Ionis certainly has it.
10 stocks we like better than Ionis Pharmaceuticals When investing geniuses David and Tom Gardner have a stock tip, it can pay to listen. After all, the newsletter they have run for over a decade, Motley Fool Stock Advisor, has tripled the market.*
David and Tom just revealed what they believe are the 10 best stocks for investors to buy right now... and Ionis Pharmaceuticals wasn't one of them! That's right -- they think these 10 stocks are even better buys.
Click here to learn about these picks!
*Stock Advisor returns as of January 4, 2017
Keith Speights has no position in any stocks mentioned. The Motley Fool owns shares of and recommends Biogen and Ionis Pharmaceuticals. The Motley Fool has a disclosure policy.