3 Big Pharma Stocks You Don't Have to Babysit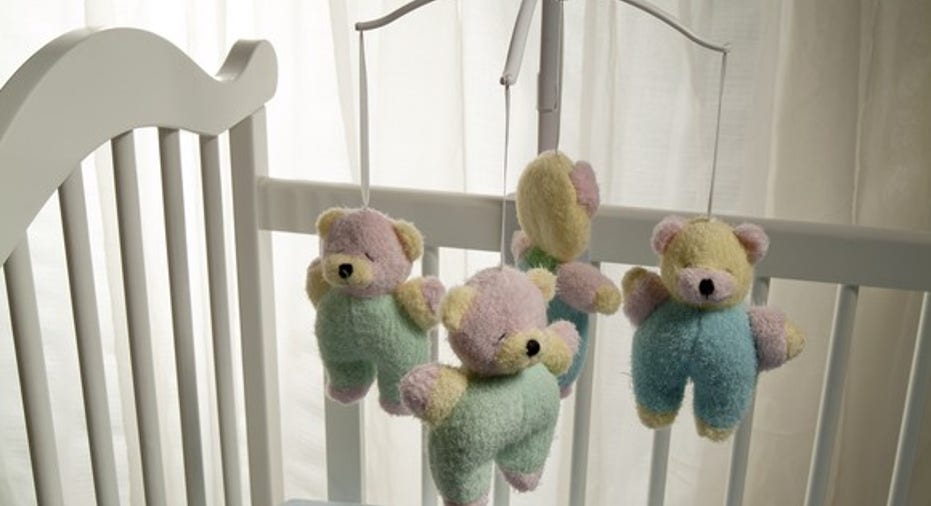 Big pharma stocks don't wake up in the middle of the night and require feeding or changing like a baby does. But some of them can require plenty of attention.
No babysitting is required, however, for Johnson & Johnson (NYSE: JNJ), Pfizer (NYSE: PFE), and Novartis (NYSE: NVS). Here's why you can buy these big pharma stocks and rest peacefully for years to come.
Image source: Getty Images.
Johnson & Johnson: An unbeatable success streak
There aren't too many stocks on which you can confidently expect earnings increases and dividend hikes year in and year out, but Johnson & Johnson is one of them. The healthcare giant has increased its adjusted earnings 32 years in a row. J&J has also increased its dividend for an impressive 54 consecutive years.
The key reason why you don't have to sit watch over Johnson & Johnson is its vast array of businesses and products that produce solid cash flow. J&J consists of more than 230 operating companies in three major business segments: consumer, pharmaceutical, and medical devices. These operations combined to generate sales of nearly $72 billion last year, with net earnings totaling $16.5 billion and operating cash flow of $18.8 billion.
Johnson & Johnson might not provide as much growth as some others, but it doesn't seem to matter. In 2016, J&J's stock performance beat every other big pharma stock even though the company's earnings growth trailed behind several others.
Are there some problem areas with Johnson & Johnson? Sure. Its consumer and medical devices segments are growing revenue slowly if at all. The company's top-selling drug, Remicade, faces biosimilar competition in and outside of the U.S. These issues aren't enough to overcome J&J's strengths, however. I expect the company's earnings and dividend increase streaks to continue unbroken.
Pfizer: Sizzling dividend and solid growth
A few years ago, Pfizer probably wouldn't have been included in a list of big pharma stocks that you didn't have to watch carefully. The big drugmaker faced a steep patent cliff with several of its top drugs losing patent exclusivity. Pfizer has largely moved past those problems now, however, and appears to be set for sustained growth.
The company has two business segments -- innovative health and essential health. Its innovative health group focuses on developing and marketing new drugs and vaccines plus products for consumer healthcare. Pfizer's essential health segment includes brands that have lost or will soon lose patent exclusivity, branded generic drugs,generic sterile injectable products, and biosimilars. The two segments combined to generate revenue of $52.8 billion last year with net income of $7.2 billion and strong operating cash flow totaling $15.9 billion.
Several home-grown and acquired products should drive Pfizer's future growth. Cancer drugs Ibrance and Xtandi and autoimmune disease drug Xeljanz especially appear to be on track for higher sales. Pfizer recently won regulatory approval for potential blockbuster eczema drug Eucrisa. The company's pipeline also includes 34 late-stage programs, with experimental cancer drugavelumab one of the most promising candidates.
Like Johnson & Johnson, Pfizer faces a few headwinds, particularly with declining sales for some of its legacy products. However, the company's growth prospects, combined with an attractive dividend currently yielding 3.7%, make Pfizer stock one that investors shouldn't have to worry about.
Novartis: An impressive pipeline
Novartis also can boast of a mouth-watering dividend with the same yield right now as Pfizer's. The big pharma company has increased its dividend every year since it was formed in 1996 when Ciba-Geigy and Sandoz merged.
The company has three major business segments: innovative medicines, Sandoz (generic drugs and biosimilars), and Alcon (surgical and vision care products). Together, these businesses generated revenue of $48.5 billion, net earnings of $6.7 billion, and free cash flow of $9.5 billion in 2016.
Novartis' sales slipped last year, however, in large part due to loss of patent exclusivity for key products. The drugmaker also loses patent protection for two other major drugs, chemotherapy Afinitor and multiple sclerosis treatment Gilenya, in the next two to three years.
You don't have to babysit Novartis stock, though. Solid growth should be on the way. The company's pipeline includes over 200 clinical programs. By the end of next year, Novartis anticipates filing for regulatory approval for six new drugs, 13 additional indications for current drugs, and six biosimilars.
Best of the bunch
I don't think you could go wrong buying any of these three big pharma stocks. My personal favorite, though, is Pfizer.
Wall Street analysts project that Pfizer will have slightly higher earnings growth than either J&J or Novartis over the next five years. I suspect those projections are right. In addition, Pfizer is tied with Novartis for the highest dividend yield of the three stocks. Because of that combination of growth and dividends, my view is that Pfizer is the best of the bunch.
10 stocks we like better than PfizerWhen investing geniuses David and Tom Gardner have a stock tip, it can pay to listen. After all, the newsletter they have run for over a decade, Motley Fool Stock Advisor, has tripled the market.*
David and Tom just revealed what they believe are the 10 best stocks for investors to buy right now... and Pfizer wasn't one of them! That's right -- they think these 10 stocks are even better buys.
Click here to learn about these picks!
*Stock Advisor returns as of February 6, 2017
Keith Speights owns shares of Pfizer. The Motley Fool owns shares of and recommends Johnson and Johnson. The Motley Fool has a disclosure policy.