3 Big Pharma Stocks To Buy in Your 401(k)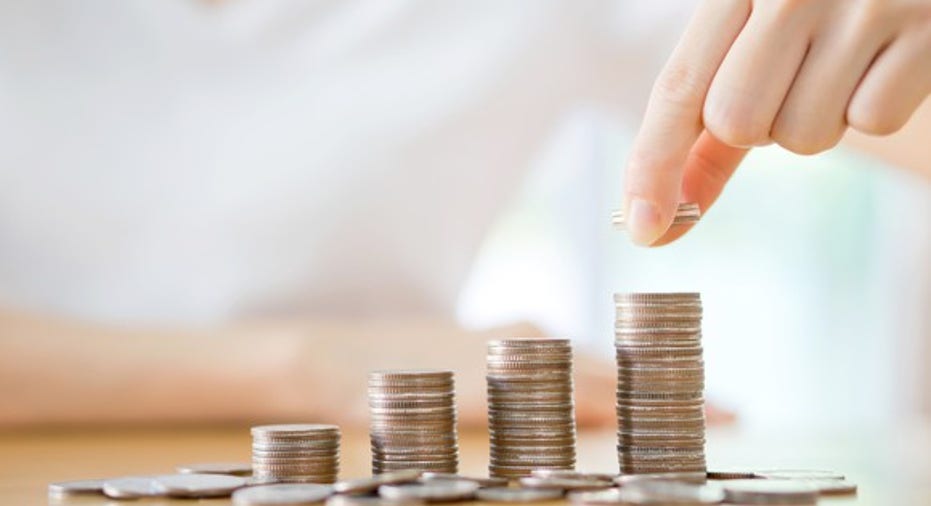 A larger, longer-living population is going to drive demand for medicine higher, and if so, then adding top pharmaceuticals stocks Pfizer Inc. (NYSE: PFE), Bristol-Myers Squibb (NYSE: BMY), and Johnson & Johnson (NYSE: JNJ) to your 401(k) could be smart. All three of these companies are developing game-changing drugs that could revolutionize patient treatment, and they all have the added benefit of offering investors a steady stream of shareholder-friendly dividend payments.
No. 1: A turning tide
Pfizer's revenue took a big dip when the company lost patent protection on its $13 billion-per-year cholesterol drug Lipitor, but sales are stabilizing, its balance sheet is rock solid, and it has intriguing revenue drivers that could propel a return back to growth.
IMAGE SOURCE: GETTY IMAGES.
After seeing sales drop from over $65 billion to a low of less than $50 billion in the past 10 years, Pfizer's sales inched higher in 2016, and they're expected to increase again this year.
Organic growth stemming from the launch of new medicine, including the breast-cancer drug Ibrance and the anticoagulant Eliquis, which it co-markets with Bristol-Myers Squibb, is abig reason Pfizer's getting back on track. Ibrance's sales jumped to $2.1 billion last year from $723 million in 2015, while Eliquis sales soared 80% higher to $3.3 billion.
Pfizer's also done a good job of controlling its expenses, and that's helped it build up an impressive balance sheet. The company sold-off non-core assets, such as Zoetis, earlier this decade, and as a percentage of revenue, its selling, general, and administrative expenses have fallen from over 30% at Lipitor's height to about 28%. Exiting December, the company reported having$25 billion in cash and investments on hand, and with $16 billion in annual operating cash flowing in, there's plenty of wiggle room for Pfizer to pay its bills, and invest in its future.
Pfizer's already been doing just that. In addition to spending $7.9 billion on R&D last year, it's also been acquiring peers with intriguing assets. For example, its $17 billion acquisition of Hospira instantly made it aleader in the emerging market for generic alternatives to biologic drugs, and its $14 billion purchase of Medivation landed it rights to $50 of the multibillion-dollar prostate cancer drug Xtandi.
With fast-growing drugs on the market, plenty of financial firepower, and opportunities to grow organically and via acquisition, adding Pfizer to your 401(k), and pocketing its 3.7% dividend yield, could pay off.
No. 2: Investing in immuno-oncology
Perhaps the biggest advance in cancer treatment lately has been the development of immunotherapies that supercharge a patient's immune system so that it can detect and destroy cancer cells, and of these immunotherapies, Bristol-Myers Squibb's Opdivo is one of the brightest shining stars.
Opdivo belongs to a new class of PD-1-inhibiting drugs called checkpoint inhibitors. Opdivo targets PD-1 proteins that cancer cells use to skirt detection by the immune system. By inhibiting PD-1, Opdivo disarms one of cancer's best defense systems.
After impressing in clinical trials, Opdivo has won FDA approval for use in various cancers, but it's probably best known for its use in advanced lung cancer and melanoma patients. Because of its success in those cancers, Opdivo has become one of the world's best-selling drugs. In Q4 alone, it racked up $1.3 billion in sales. Trials that could expand Opdivo's addressable market are under way, and industry analysts think Opdivo's peak annual sales could approach $10 billion someday.
It's anyone guess if Opdivo will deliver on those projections, but even if it doesn't, the company has other drugs that can pick up any slack. For instance, it shares in Eliquis' success with Pfizer, and its multiple myeloma drug Empliciti, which won FDA approval in 2015, is gaining traction, with annualized sales of $188 million in Q4.
Bristol-Myers Squibb is also developing new drugs that could one day contribute growth. The company's studying 11 immuno-oncology therapies, and early stage data will be available soon to help it determine their potential. It's also pursuing clinical-stage compounds that target lupus, non-alcoholic steteohepatitis (an increasingly common cause of liver transplant), and psoriasis, a mutlibillion-dollar market.
Competition is going to increase in PD-1 this year, and that will cause sales growth to slow. But management still thinks it can deliver single digit revenue growth, and while tepid guidance for EPS of between $2.70 and $2.90 (roughly in line with 2016) isn't exciting, worries over slowing has arguably put this company's shares on sale. In the past year the company's lost about $30 billion in market cap value, and given that declining shares have boosted its dividend yield to 2.7%, I think stashing Bristol-Myers Squibb's stock in 401(k)s now makes sense.
No. 3: A cornerstone for your portfolio
Johnson & Johnson is one of healthcare's biggest bellwether stocks, and while it's so big that it's unlikely to generate double-digit growth in the future, its steady-Eddy nature makes it a cornerstone-type stock worth owning in a 401(k).
The company's best known for consumer brands such as Band-Aid and Listerine, but it makes most of its money selling prescription medicine and medical equipment. Last year, it generated $13.3 billion in revenue selling consumer goods, $25.1 billion selling medical equipment, and $33.5 billion selling pharmaceuticals.
While consumer-goods sales provide revenue consistency, new drug launches provide long-term growth opportunities. Johnson & Johnson's drugs are some of the most commonly used to treat cancer, autoimmune diseases, and cardiovascular disease.
Its fastest-growing drugs include the blood cancer drug Imbruvica, which grew sales by more than 80% last year, and the multiple myeloma drug Darzalex, which racked up sales of over $500 million in its first full year on the market. Sales of its psoriasis drug Stelara jumped 30% to $3.2 billion, and revenue from the schizophrenia drug Invega Sustenna climbed 21% to $2.2 billion in 2016. Some of its other notable drugs are the anticoagulant Xarelto, which saw sales climb 22% to $2.3 billion and the diabetes drug Invokana, which posted sales of $1.4 billion last year.
Strong sales growth for existing drugs, plus a stream of potential new drugs in its pipeline, has me thinking that Johnson & Johnson will be able to navigate any headwinds, including threats toits best-selling drug, Remicade. That drug began facing off against Pfizer's biosimilar, Inflectra, late last year, and while that's going to be a drag on sales, I think Johnson & Johnson's track record warrants giving it the benefit of the doubt that it will be able manage the decline.
Overall, when it comes to dividend increases, this company's one of the best. It's increased its dividend payment in 54 consecutive years, and since investors don't pay taxes on dividends in 401(k)s until that money is withdrawn, a track record like that is very retirement friendly.
10 stocks we like better than Johnson and JohnsonWhen investing geniuses David and Tom Gardner have a stock tip, it can pay to listen. After all, the newsletter they have run for over a decade, Motley Fool Stock Advisor, has tripled the market.*
David and Tom just revealed what they believe are the 10 best stocks for investors to buy right now... and Johnson and Johnson wasn't one of them! That's right -- they think these 10 stocks are even better buys.
Click here to learn about these picks!
*Stock Advisor returns as of February 6, 2017
Todd Campbell owns shares of Pfizer.His clients may have positions in the companies mentioned.The Motley Fool owns shares of and recommends Johnson and Johnson. The Motley Fool has a disclosure policy.