3 Big Brand Stocks to Buy in March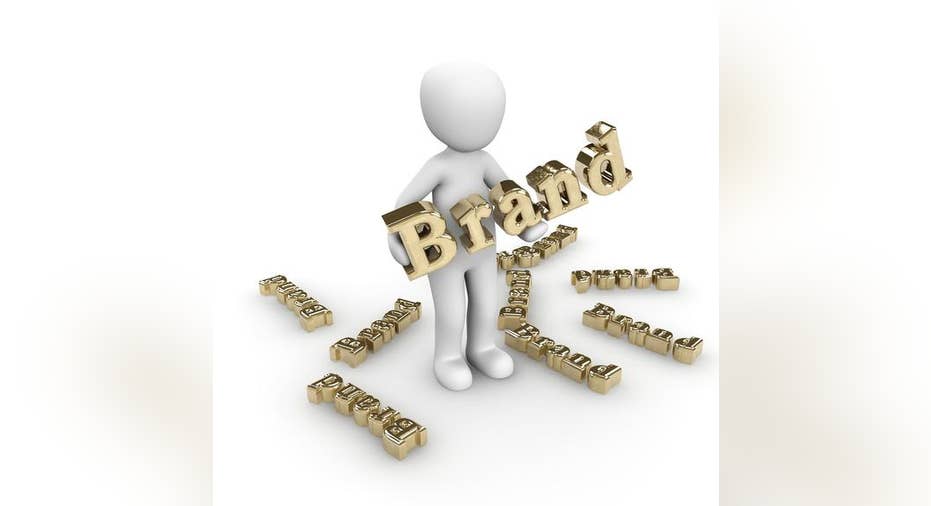 One way companies look to build a competitive advantage for the long term is to build out a strong brand name. Companies that do so successfully are better able to protect themselves from competition and have a much better shot at growing their earnings over time.
Knowing that, we reached out to our team of Motley Fool contributors as asked them to share a big-brand company that they think could be a great buy in today's market. Read below to see which companies they selected.
Rich Duprey: Macro-beer maker Anheuser-Busch InBev is ready to become even bigger as it prepares to merge with No. 2 rival SABMiller . Although they've already announced that a number of divisions will be sold off to satisfy regulator concerns that it would control too much of the industry in too many markets, it's still going to have some of the world's most popular brands in its portfolio, including Budweiser, Bud Light, Corona, Michelob, and Miller.
But the real opportunity may be in craft beer. While it may seem strange to talk about A-B InBev and craft beer in the same sentence, the brewer has been busily buying up a lot of small beer makers. Since 2011 the beer giant has bought Goose Island, Blue Point Brewing, 10 Barrel Brewing, Elysian Brewing, Four Peaks Brewing, Camden Town Brewery, and Breckenridge Brewery. It has its own popular ShockTop brand, recently launched Best Damn Brewing Co. to begin producing craft hard soda, and will bring Miller's Strongbow cider into the fold. It's also acquired several distributors and has offered others incentives if they largely carry only A-B brands.
According to the Brewers Association's mid-year report last July, craft production volumes were up 16% over 2014 and had reached an 11% share of total volume production for beer, which on a retail dollar basis, gave the industry almost 20% market share.
The trade group, though, doesn't consider the small-batch beers A-B and Miller produce to be craft beer, but rather disparages them as "crafty." While it's an infiltration of the industry by the mass brewers, it's likely beer drinkers don't care. They're looking for taste and even A-B's Shock Top has proven to be popular as a result.
That means here in the U.S. Anheuser-Busch InBev can still tap into the one segment of the beer industry that's experiencing strong growth while filling up mugs globally where beer volumes are still rising.
The brewer may have bounced higher off recent lows, but as it is about to flex even more worldwide muscle, Anheuser-Busch InBev may be one you want to stock up on for your portfolio, if not your refrigerator.
One big brand stock that I like a lot right now is Johnson & Johnson , as the company has created some of the most iconic healthcare-branded products in history. Contact-lens users regularly turn to J&J's Acuvue products to keep their lenses clean. Parents keep a huge supply of Band-Aids on hand to deal with life eventual bumps and bruises, and many consumers reach for Tylenol when they get a headache.
Amazingly, all of these products face intense generic competition yet consumers regularly pay up for J&J's products. Why? Because they've come to trust the Johnson & Johnson brand name, since the company has done a fabulous job of building an emotional connection with consumers over the past few decades.
That love for the company's brand spills over into its other business segments, too. That's important, as the bulk of J&J's revenue comes from its medical device and pharmaceutical business,not from its consumer-products segment.
How do we know that the company's brand resonates with healthcare providers as well as it does with consumers? That's evidenced by the fact that the company holds the No. 1 or No. 2 market share position in 17 different categories, which together comprise about 70% of its total sales. Its hard to hold that kind of dominate market position without a strong loyalty to your brand name.
While Johnson & Johnson's stock is currently flirting with all-time highs I have a hard time calling them expensive. Shares are trading hands for about 20 trailing earnings -- a multiple that is below the market's average -- and it offers up a dividend yield of roughly 2.8%. All told, Johnson & Johnson is a big brand stock that is a can be owned for decades on end, which is why i think its a good buy in today's market.
Demitri Kalogeropoulos:With a portfolio of 21 blockbuster brands (including Tide, Pampers, and Gillette) that each pull in over $1 billion of annual sales, Procter & Gamble is about as big as it gets. The consumer staples titan has trailed the market over the last few years as revenue growth slowed and profits dove thanks to currency swings against the dollar. Executives aren't projecting an imminent growth turnaround either: Organic sales are forecast to only inch higher in the fiscal year that ends in August.
Yet now might be just the time to add P&G to your portfolio. This past quarter the company posted its first improvement in organic sales growth in almost two years, led by gains in the key U.S. market. Meanwhile, management's brand shedding initiative has finished slicing 100 of P&G's underperforming brands out of the portfolio. The resulting company will have a slightly lower top line, and won't compete in areas like pet food and batteries, but it will be more profitable, and faster-growing.
If a decent shot at an operating turnaround doesn't convince you to take another look at this megacap, maybe its capital return policies will. P&G plans to deliver $70 billion back to shareholders over the next few years, representing almost one-third of its market capitalization. Record high cash flow even in the face of a sluggish selling environment means that the company can fund that aggressive payout plan without taking on tons of debt. Quick turnaround or not, investors can expect to be paid well through dividends and stock buybacks while they give their company's transformation strategy time to bear fruit.
The article 3 Big Brand Stocks to Buy in March originally appeared on Fool.com.
Brian Feroldi has no position in any stocks mentioned. Demitrios Kalogeropoulos has no position in any stocks mentioned. Rich Duprey has no position in any stocks mentioned. The Motley Fool recommends Anheuser-Busch InBev NV, Johnson & Johnson, and Procter & Gamble. Try any of our Foolish newsletter services free for 30 days. We Fools may not all hold the same opinions, but we all believe that considering a diverse range of insights makes us better investors. The Motley Fool has a disclosure policy.
Copyright 1995 - 2016 The Motley Fool, LLC. All rights reserved. The Motley Fool has a disclosure policy.