3 Best Stocks to Invest in Healthy Eating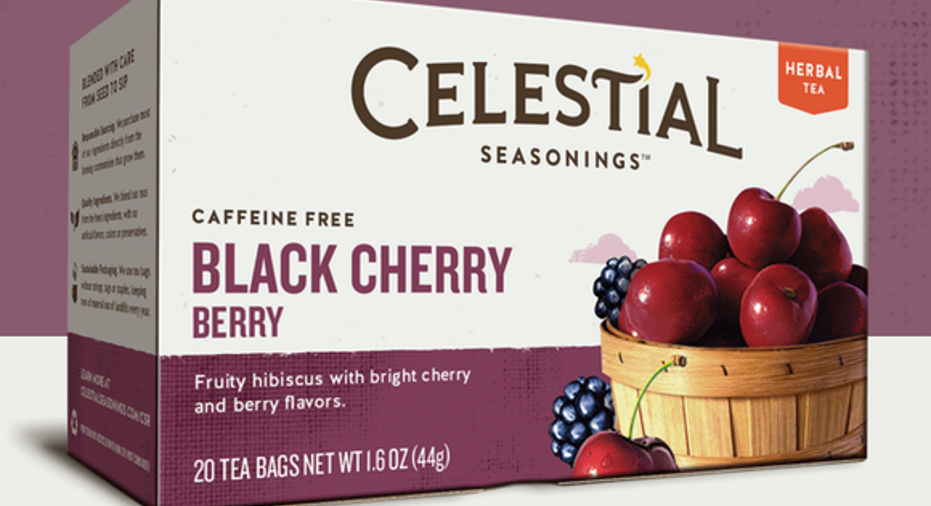 Oh how the times have changed. As a kid, my parents didn't think twice about grabbing fast food for dinner if we were in a time pinch. It was quick, easy, and pretty delicious.
But that's not the world we live in anymore. As we learn more and more about the long-term benefits of eating healthy, our society has become much more conscious about what we put into our bodies.
While this is no doubt good for society, it also represents an opportunity for investors. Over the last five years, organic and natural foods have been all the craze, and that's caused stocks associated with the movement to skyrocket. Over the last couple of months, however, some have fallen.
Below, our analysts reveal why they think two such stocks --WhiteWave and Hain Celestial -- are good investments right now. They'll also reveal why one grocer whose stock hasn't fallen on hard times recently --Kroger -- is a surprisingly strong pick for the healthy eating trend.
Beth McKenna: WhiteWave FoodsWhiteWave Foods is the leading producer of plant-based -- or "alternative dairy" -- beverages and foods, which is also a player in the organics and premium dairy spaces.
WhiteWaves' product line-up capitalizes on several eating trends; foremost among them is the global shift away from dairy beverages, yogurts, creamers, and frozen desserts to plant-based ones.
This shift is being driven in part by consumers' increasing desire to avoid harmful substances in the systems of milk-bearing animals that aren't raised organically. A decent number of people are lactose intolerant or have sensitivities to the milk-protein casein. Some believe dairy products aren't healthy for adults for other reasons.
Enter WhiteWave's primary product line of plant-based beverage and foods, led by its flagship Silk brand. Revenue in this category in the Americas segment soared 41% in the most recent quarter. Overall, revenue increased 20% on a constant-currency basis, while operating income jumped 27%. Earnings per share grew 20% on an adjusted basis.
If the main risk factor of increased competition is controlled, WhiteWave Foods should ride a profit wave into the horizon. Solid growth is priced into the stock, which sports a forward price-to-earnings ratio of 27 and a five-year PEG of 1.6. However, a stock with WhiteWave's growth dynamics and potential rarely comes cheap.
Asit Sharma: The Hain Celestial GroupThose who enjoy investing in healthy eating themes have undoubtedly noticed that as natural and organic foods find wider consumer acceptance, compelling investments are getting harder to find. For example, competition from megagrocers like Kroger (more on that below) weighed prominently on Whole Foods Market stock this year. Whole Foods' decline has placed residual pressure on its suppliers, includingHain.
Hain Celestial manufactures and distributes a broad range of healthy foods and natural health and beauty products. The company's traditionally rapid revenue growth has slowed a bit recently. On issuing its fiscal first-quarter 2016 earnings report last month, Hain broke a five-year streak of quarterly double-digit revenue gains, when revenue increased by "only" 9%.
The combination of Whole Foods' recent fortunes, Hain's own slightly slowing sales, and current investor caution in the natural and organic foods sector, have pushed Hain's stock down nearly 32% year to date. The company now trades at a forward price to earnings multiple of 18.5 -- nearly half of its peak valuation this summer.
Image source: Hain Celestial.
If you can afford a two- to three-year holding period, I believe Hain Celestial is one of the best "healthy eating" stocks to buy right now. The company employs a growth through acquisition strategy, which will support tangible future revenue and earnings increases. A great example is its 2015 purchase of Belvedere International, owner of the "Live Clean" product line and roughly 200 other brands sold primarily within Canada.
Hain is also extending its reach into non-traditional channels: It grew its sales via Amazon.com by 39% last year. While you can't rule out further near-term downside risk, Hain holds much potential for the patient investor.
Brian StoffelGiven my history of trumpeting the successes of Whole Foods' as both a force of good and a generator of great returns for shareholders, you'd think this would be an obvious choice. But I think it's time to give credit where credit is due: Kroger has done one helluva job expanding into healthy eating.
Just four years ago, I showed how Whole Foods had a significant price advantage on the competition when you were comparing (organic) apples to apples. But in just 24 months, that advantage all but disappeared-- and no one has benefited more from stealing away Whole Foods' market share than Kroger.
By making savvy acquisitions of grocery chains -- like Harris-Teeter and Roundy's Mariano's Fresh Market -- that have embraced the healthy-lifestyle aura of Whole Foods without the association with sky-high prices, Kroger has become one of the leading retailers of organic food in the nation -- behind only Whole Foods itself and Costco.
The healthy-eating movement shows little signs of slowing down in 2016, so be sure to investigate this sub-industry for your own portfolio moving forward.
The article 3 Best Stocks to Invest in Healthy Eating originally appeared on Fool.com.
John Mackey, co-CEO of Whole Foods Market, is a member of The Motley Fool's board of directors. Asit Sharma has no position in any stocks mentioned. Beth McKenna has no position in any stocks mentioned. Brian Stoffel owns shares of Amazon.com, Hain Celestial, and Whole Foods Market. The Motley Fool owns shares of and recommends Amazon.com, Hain Celestial, WhiteWave Foods, and Whole Foods Market. Try any of our Foolish newsletter services free for 30 days. We Fools may not all hold the same opinions, but we all believe that considering a diverse range of insights makes us better investors. The Motley Fool has a disclosure policy.
Copyright 1995 - 2015 The Motley Fool, LLC. All rights reserved. The Motley Fool has a disclosure policy.