3 Best Pharmaceutical Stocks for Long-Term Investors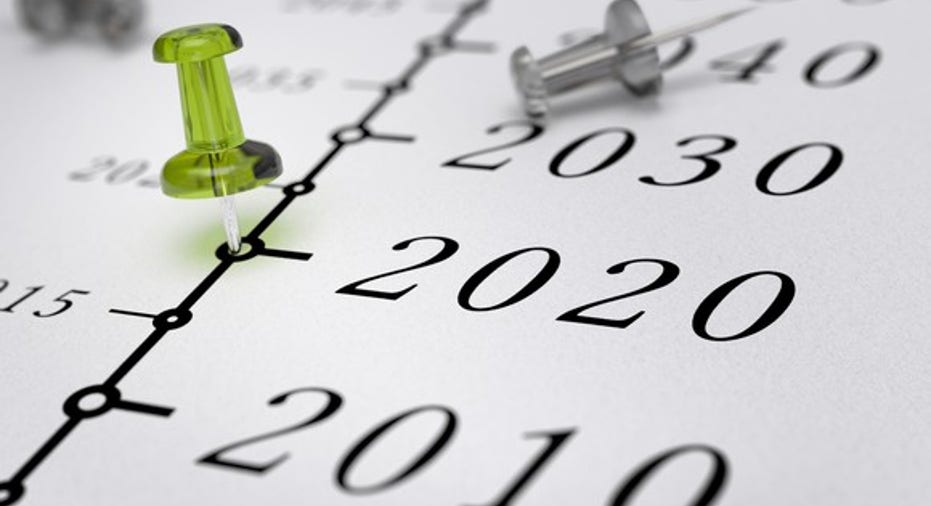 People needed prescription drugs 20 years ago. They need them now. They'll need them 20 years from now, too.
Those three statements sum up the argument for long-term investors to buy pharmaceutical stocks. Three of The Motley Fool's healthcare contributors weighed in on which pharmaceutical stocks are the best picks. Here's why they chose Bristol-Myers Squibb (NYSE: BMY), Pfizer (NYSE: PFE), and Roche (NASDAQOTH: RHHBY).
Image source: Getty Images.
Don't let one little slip-up get you down
Sean Williams (Bristol-Myers Squibb): Despite being exceptionally volatile lately, one Big Pharma name that I strongly believe investors could sock away in their portfolio for a long period of time is Bristol-Myers Squibb.
The big problem for Bristol-Myers can be traced to its surprising CheckMate-026 trial, which was a monotherapy study involving cancer immunotherapy Opdivo as a treatment for first-line non-small cell lung cancer (NSCLC) in patients with at least 5% PD-L1 expression in their tumors. The placebo wound up performing better in terms of the primary endpoint (a statistically significant improvement in progression-free survival), and it also missed its secondary endpoint of a significant median overall survival improvement. All the while, Merck's Keytruda shone in the KEYNOTE-024 trial, which was for first-line NSCLC in patients whose tumor had PD-L1 expression of at least 50%, paving the way for it to grab sales from Bristol-Myers' Opdivo.
There's no sugarcoating that this trial was a disappointment. But investors would be doing themselves a major disservice if they're writing off Opdivo and Bristol-Myers after CheckMate-026.
In spite of its failed trial, Opdivo remains a foundational therapy for advanced melanoma, second-line renal cell carcinoma, second-line NSCLC, advanced urothelial carcinoma, and advanced squamous cell carcinoma of the head and neck. This list is likely going to keep growing given Opdivo's success as a combination therapy, as well as the ongoing studies still being run. Always remember that different cancer types can respond uniquely to the same therapy, which should help calm nerves surrounding Opdivo. It's still every bit the growth story that Bristol-Myers and its shareholders are counting on.
Beyond Opdivo, Bristol-Myers has a burgeoning line of intriguing specialty products. Eliquis, which was co-developed with Pfizer, has become the leading oral anticoagulant in the U.S., and its extrapolated Q4 2016 sales of $948 million suggest it's on pace for well over $4 billion in 2017. The launch of multiple myeloma treatment Empliciti has also gone well, with $150 million in sales in 2016, its first full year of sales. Empliciti is expected to become a blockbuster and reach more than $1 billion in annual sales.
Long story short, Bristol-Myers Squibb is perhaps the greatest growth story in Big Pharma, even if it's been masked by Opdivo's downbeat CheckMate-026 performance. Don't let one little slip-up get you down. Give Bristol-Myers and its superior 2.8% dividend yield a closer look.
Great dividend and a pathway to growth
Keith Speights(Pfizer): The U.S. was only on its 12th president (Zachary Taylor) when Pfizer (NYSE: PFE) was founded -- way back in 1849. Since then, the company has introduced many innovative products and made investors a lot of money.I think Pfizer remains a great pharmaceutical stock for long-term investors for a couple of primary reasons.
You have to like Pfizer's dividend, with a juicy yield of 3.7%. Don't fret too much about the drugmaker's ability to keep the dividends flowing, either. Even though Pfizer currently spends more on funding its dividend program than it's earning, the company has sufficient cash flow to relatively easily pay out dividends.
More important for why Pfizer is a good pick overall is the company's pathway to earnings growth. Pfizer claims several solid winners in its lineup currently, particularly cancer drugs Ibrance and Xtandi, smoking cessation product Chantix, and autoimmune disease drug Xeljanz.
More good news should be on the way. Pfizer won regulatory approval for potential blockbuster eczema drug Eucrisa in December. The company awaits approval for seven other programs. I'm especially interested in the prospects for cancer drug avelumab.
What long-term investors should most like about Pfizer, though, is its ability to keep innovating and adapting year after year. You don't survive and thrive for 168 years without being able to change. Pfizer has proven that it can succeed over the long run. I think it will continue to do so.
Breaking through in Basel
Cory Renauer(Roche Holding Ltd.):Several years back, the FDA began designating drugs in development as "breakthrough therapies" if early-stage clinical data suggests a vast improvement over existing options. This Swiss pharmaceutical giant leads its industry with 14 of the coveted designations.
Several of those breakthroughs already on pharmacy shelves give investors plenty to look forward to in the quarters ahead, and an enormous late-stage development pipeline should keep the ball rolling for many years to come. One of the most exciting Roche drugs that entered the commercial stage last year is Tecentriq, which helps the immune system attack tumor cells in patients.
Since earning its first approval for the treatment of bladder cancer last May, Tecentriq's patient population has already expanded to the much larger lung cancer indication.Further ahead, over a dozen studies underway could help expand the drug's reach. The drug is expected to generate over $3 billion in annual sales at its peak.
By the end of the month, the FDA is widely expected to green-light another breakthrough, this time for treatment of the most aggressive form of multiple sclerosis. If approved, Roche's Ocrevus would become the first drug to significantly slow disease progression for this underserved group.A favorable safety profile suggests it also has a bright future among patients with milder forms of the disease, and it's expected to contribute about $4 billion annually to the company's top line at its peak.
Buy-and-hold investors will also appreciate the company's 30-year track record of annual dividend increases in Swiss francs. The company used a comfortable 56.4% of 2016 profits to make payments last year, which gives it plenty of room to boost a payout that offers a nice 3.1% yield at recent prices.
10 stocks we like better than PfizerWhen investing geniuses David and Tom Gardner have a stock tip, it can pay to listen. After all, the newsletter they have run for over a decade, Motley Fool Stock Advisor, has tripled the market.*
David and Tom just revealed what they believe are the 10 best stocks for investors to buy right now and Pfizer wasn't one of them! That's right -- they think these 10 stocks are even better buys.
Click here to learn about these picks!
*Stock Advisor returns as of February 6, 2017
Keith Speights owns shares of Pfizer. Cory Renauer,Sean Williams, and The Motley Foolhave no position in any stocks mentioned. The Motley Fool has a disclosure policy.