3 Best Dividend Aristocrats to Buy Now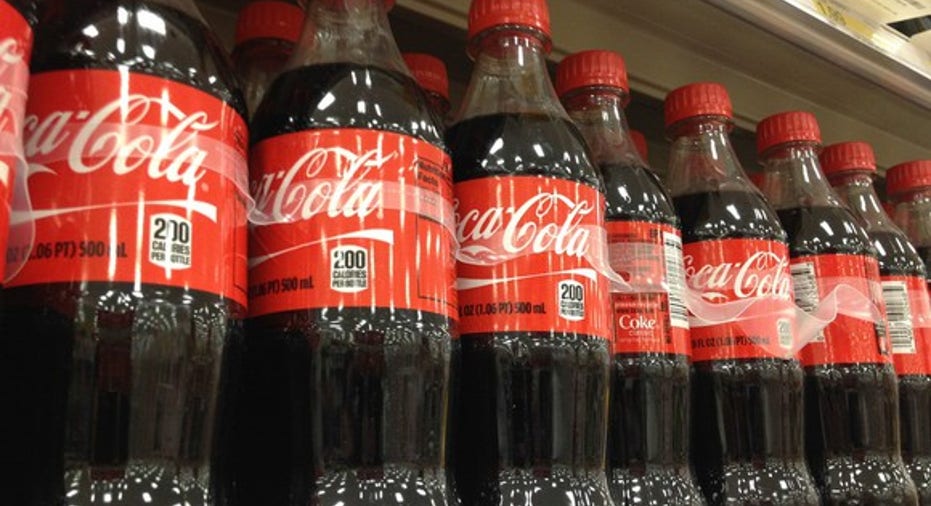 Image Source: Getty Images.
The S&P 500 Dividend Aristocrats index is made up of S&P 500 stocks that have increased their dividends for at least 25 years in a row. The best dividend aristocrats also have strong long-term growth potential, which is why Coca-Cola, HCP, and ExxonMobil could be great additions to your portfolio now.
Coca-Cola is a Warren Buffett favorite that could boost your returns
Coca-Cola has been a cornerstone of Warren Buffett-led Berkshire Hathaway's portfolio for nearly 30 years, and for good reason. Coca-Cola has one of the most recognizable brands in the world, has the advantage of an excellent distribution network, and has a rock-solid balance sheet.
Image Source: The Motley Fool
Its brand name gives the company pricing power over rivals, and it in fact has been estimated to be worth about $84 billion all by itself. The distribution network allows the company to get its products to market quickly and cost-effectively. And its financial flexibility will allow it to continue to evolve over time. In fact, Coca-Cola has such a durable competitive advantage that Buffett once said this:"If you gave me $100 billion and said to take away the soft drink leadership of Coca-Cola in the world, I'd give it back to you and say it can't be done."
While it's true that consumer tastes are trending toward healthier lifestyles, there's not much cause for concern at Coca-Cola. Sugary soda sales have decreased, but the company has done a great job of adapting with its thriving Dasani bottled water product as well as other healthier beverage choices such as Powerade, Smartwater, and Vitaminwater.
Buffett has been criticized for his Coca-Cola investment several times over the years, and he always answers that Berkshire has no plans to sell a single share of its massive stake. It's a good thing he has stuck to his instincts, as Coca-Cola has handily beaten the market over the long run.
HCP is an attractively valued healthcare REIT
I've written recently about how cheaply healthcare-focused REITs are trading right now, and one of my personal favorites is HCP, Inc. .
One of the "big three" healthcare REITs, HCP owns nearly 1,200 properties. The largest type of property in the portfolio is senior housing, and there are also post-acute, skilled nursing, life science, and medical office properties as well.
The business model is relatively simple: buy high-quality properties in desirable markets, and partner with some of the best facility operators in the business. It's worked well so far, as HCP has delivered an average annual return of nearly 15% since its 1985 IPO.
Recently, HCP announced its intention to spin off its troubled HCR ManorCare assets into a newly created REIT in an attempt to maximize the potential of its core property types, and to strategically unlock value from the troubled post-acute and skilled nursing assets.
HCP has increased its dividend for 31 consecutive years and currently pays an impressive 6.6% yield. Once the spinoff is complete, each company will be responsible for its own dividend policy. While HCP's dividend may indeed be reduced after the spinoff (after all, it's losing income-generating assets), I'm confident that the combined dividend will remain as high or higher than it is now.
ExxonMobil is the biggest and best in a beaten-down industry
Admittedly, ExxonMobil's shares are more expensive than those of most of its peers, but there are good reasons for this.
Image Source: The Motley Fool.
First, its diverse business model allows it to make money no matter what oil prices are doing. In fact, some of its businesses, such as refining and chemicals, actually do better when oil prices take a dive.
Second, ExxonMobil's management has a strong record of shareholder-friendly actions, such as an excellent buyback program that has reduced the number of outstanding shares by more than 10% since 2012, and more than three decades of consecutive annual dividend increases.
Additionally, ExxonMobil has incredible financial flexibility. After the collapse in oil prices, the company no longer has its coveted AAA credit rating, but it still has the ability to borrow as much money as it needs at relatively low interest rates. This gives it the ability to acquire struggling smaller peers at fire-sale prices, and if the post-Brexit downtrend keeps up, ExxonMobil may get the chance to do just that.
As we saw during the banking crisis in 2008, the strongest banks emerged even bigger and stronger than before. The same principle applies to the oil industry, and ExxonMobil is definitely the biggest and strongest among its peers.
Not only has ExxonMobil increased its dividend for 33 consecutive years, but it has done so by an average of 6.4% per year, which should help income-seeking investors keep up with inflation, and then some. Considering the competitive advantages I mentioned, there's no reason to believe this will change any time soon.
The bottom line
Dividend aristocrats like the three mentioned here can provide you with a growing income stream and the potential for market-beating returns. All three of these companies have handily beat the S&P 500 over the long run, and there's no reason to think this trend won't continue for decades to come.
The article 3 Best Dividend Aristocrats to Buy Now originally appeared on Fool.com.
Matthew Frankel owns shares of Berkshire Hathaway (B shares) and HCP. The Motley Fool owns shares of and recommends Berkshire Hathaway (B shares). The Motley Fool owns shares of ExxonMobil. The Motley Fool recommends Coca-Cola. Try any of our Foolish newsletter services free for 30 days. We Fools may not all hold the same opinions, but we all believe that considering a diverse range of insights makes us better investors. The Motley Fool has a disclosure policy.
Copyright 1995 - 2016 The Motley Fool, LLC. All rights reserved. The Motley Fool has a disclosure policy.