3 Best Biotech Stocks of the 21st Century (So Far)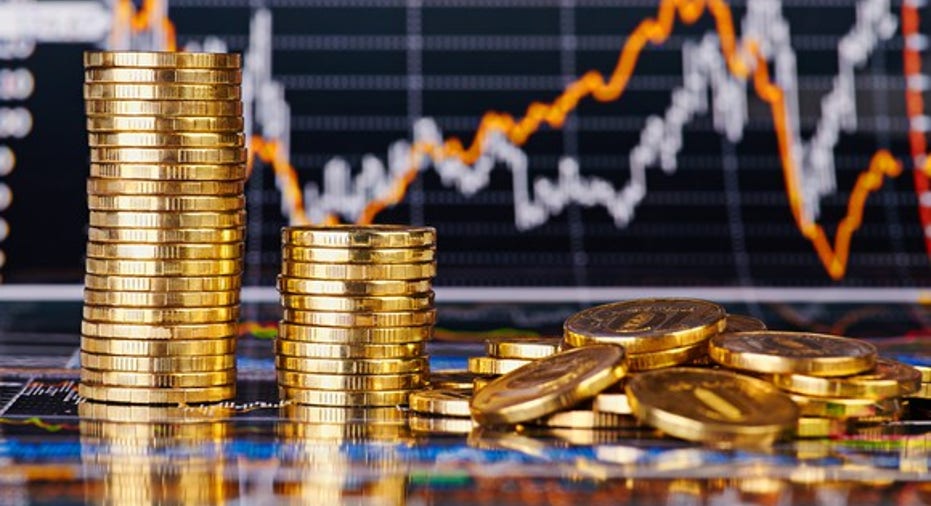 Many biotech stocks have generated incredible returns in recent years, but which are the best biotech stocks of the 21st century? This will exclude companies that haven't traded publicly since the turn of the century or have market caps below $250 million, which weeds out many biotechs. Of the ones that survived those cuts, Acorda Therapeutics (NASDAQ: ACOR), Gilead Sciences(NASDAQ: GILD), and Celgene (NASDAQ: CELG) stand at the top of the list. Here's how these three became the best biotech stocks of the century (so far).
Image source: Getty Images.
Small cap, big performance
For the first five or so years of the 21st century, Acorda Therapeutics was a penny stock. Investors who bought shares of the biotech in January 2001 and held on to them, however, now enjoy returns of over 11,000%. Those pennies have turned into lots of dollars.
Acorda's first commercial success stemmed from spacisticity drug Zanaflex, which launched in Aprl 2005. After a few bumps along the way, the biotech won regulatory approval for multiple sclerosis drug Ampyra in 2010. Acorda acquired commercial rights to post-shingles pain drug Qutenza in 2013.
Ampyra generated $436.9 million in sales during 2015 -- nearly 89% of the company's total revenue. Because Acorda hasn't had another product achieving the level of success as Ampyra, the company's market cap is only $819 million. That's low considering Acorda's tremendous stock performance.
The biotech's main focus for the future is Parkinson's disease. Acorda has two pipeline candidates targeting the indication in late-stage clinical studies and another in a mid-stage study picked up through its acquisition of Biotie Therapies.
Two game-changing franchises
Gilead Sciences' shares are up more than 4,000% since the beginning of the century. Unlike Acorda, Gilead was already successful in the prior century. The biotech emerged as a leader in the development of HIV drugs in the 1990s and still dominates the HIV market with a multi-billion dollar franchise including drugs such as Truvada and Genvoya.
Gilead achieved an even greater success with another indication -- hepatitis C. The biotech acquired Pharmasset in 2011, picking up the hep C drug later to be known as Sovaldi. After winning regulatory approval in late 2013, Sovaldi went on to become a massive blockbuster. In 2014, the drug raked in sales of nearly $10.3 billion.
Sovaldi brought in almost $5.3 billion the next year. The drop-off wasn't bad news for Gilead, however. Sovaldi's successor, Harvoni, generated sales of $13.9 billion in 2015.
Now, though, Gilead faces challenges with its hep C franchise. Sales are declining, largely due to lower prices resulting from increased competition. Gilead is looking to other indications for new revenue sources. The biotech's pipeline includes experimental cancer drugs plus several candidates targeting another liver disease -- nonalcoholic steatohepatitis (NASH).
Just revving up
Celgene isn't too far behind Gilead, with shares soaring nearly 3,900% since January 2001. The biggest success story for Celgene has been blood cancer drug Revlimid, which first gained regulatory approval in 2005.
Revlimid still ranks as the biggest winner for Celgene. In 2015, the drug generated sales of $5.8 billion, more than 60% of Celgene's total revenue. The good news for the biotech is that Revlimid's sales continue to show strong growth.
The great news for Celgene is that other drugs in its lineup are also doing very well. Sales for multiple myeloma drug Pomalyst were up 33% year over year in the third quarter. Otezla, Celgene's oral medication for psoriasis and psoriatic arthritis, saw sales nearly double last quarter compared to the prior year period.
Celgene's pipeline includes potential indication expansions for several of its drugs already on the market. The biotech also has new candidates targeting indications where Celgene hasn't competed in the past. Ozanimod, for example, is in a late-stage study for treating relapsed multiple sclerosis. Another candidate, sotatercept, is in a mid-stage study targeting chronic kidney disease.
The next 83 years
The 21st century is still young. Perhaps none of these companies will be on the list of best biotech stocks in the year 2100. However, I'd say that Gilead and Celgene have a good shot at making the cut.
Acorda could also, but it faces more serious challenges than the two bigger biotechs. Ampyra loses market exclusivity in the U.S. in 2017. Acorda doesn't have another drug to take up the slack if sales for Ampyra decline.
Gilead, has its own challenges in hep C. But the biotech has a stout pipeline, strong cash flow, and a big cash stockpile that should enable it to continue to succeed.
There don't seem to be any scary dark clouds on the horizon for Celgene right now. The company is firing on all cylinders with its current lineup and has a promising pipeline.
A lot will change over the next 83 years. One thing that probably won't, however, is that biotechs that introduce products that treat diseases more effectively than existing therapies will produce huge returns for investors. Just like Acorda, Gilead, and Celgene have done so far this century.
A secret billion-dollar stock opportunity The world's biggest tech company forgot to show you something, but a few Wall Street analysts and the Fool didn't miss a beat: There's a small company that's powering their brand-new gadgets and the coming revolution in technology. And we think its stock price has nearly unlimited room to run for early in-the-know investors! To be one of them, just click here.
Keith Speights owns shares of Celgene and Gilead Sciences. The Motley Fool owns shares of and recommends Celgene and Gilead Sciences. Try any of our Foolish newsletter services free for 30 days. We Fools may not all hold the same opinions, but we all believe that considering a diverse range of insights makes us better investors. The Motley Fool has a disclosure policy.