3 Apple Suppliers for Investors to Consider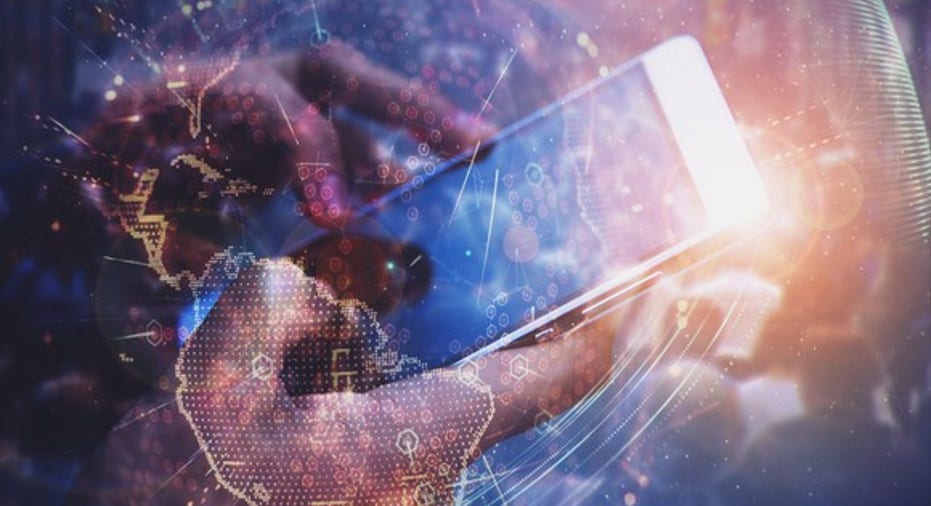 The Apple (NASDAQ: AAPL) supply chain has been rattled over the past few days, after rumors emerged that the iPhone maker will replace Dialog Semiconductor's power-management chips with its own solution. But this isn't the only bomb Apple has dropped on its supply chain in recent weeks.
Earlier in April, Cupertino decided that it no longer needs Imagination Technologies' graphics and multimedia related chips, delivering a body blow to the supplier, which gets over half of its revenue from the smartphone giant. These supply related actions have sparked fear among chipmakers that rely on Apple for substantial business, but Broadcom (NASDAQ: AVGO), Qorvo (NASDAQ: QRVO), and Skyworks Solutions (NASDAQ: SWKS) investors might have reason to sleep a little easier.
Image source: Getty Images.
Why RF chipmakers shouldn't worry
Pacific Crest analyst John Vinh believes that Apple is unlikely to develop its own radio frequency (RF) chips, thanks to high entry barriers and strong intellectual-property protection. The iPhone maker uses a large number of chips from these RF suppliers for different processes, which makes it difficult to source the components, since a lot of technical expertise is needed to recreate the product.
As it turns out, the iPhone 7's RF contentclimbed 17% from the previous generation to $19 per unit, driving dollar-content gains for Broadcom, Qorvo, and Skyworks. Citigroup's Atif Malik believes that Broadcom was the biggest gainer with a 30% bump in RF content, while Skyworks and Qorvo saw gains of 10% and 8%, respectively.
Apple has been using more and more RF chips from these suppliers, thanks to the evolution of wireless networks. Qorvo's research points out that a 4G smartphone contains 400% more RF content as compared with a 3G smartphone, thanks to the higher number of frequency bands.
Therefore, further evolution of connectivity technology toward fifth-generation networks should open up a bigger market for RF chip suppliers, as the likes of Apple will need more chips to tackle network complexity. Not surprisingly, Qorvo expects smartphone RF content to grow at an annual pace of 15%.
Image source: Broadcom.
RF suppliers are diversified bets
Though Apple is a substantial contributor toward Skyworks, Broadcom, and Qorvo's top lines, the chipmakers have been aggressively pursuing opportunities in other areas. The Internet of Things (IoT) is one such space, as it is estimated to boost the number of connected devices from 15 billion in 2015 to 31 billion by 2020, according to IHS.
Not surprisingly, Skyworks has expanded its next-generation LTE product portfolio to provide embedded cellular connectivity to Internet of Things devices. The company's latest front-end solutions are targeting IoT devices such as wearables, action cameras, and smart meters by providing low-power connectivity in a compact form factor.
Image source: Skyworks Solutions.
What's more, Skyworks' IoT solutions are gaining traction in the automotive space, as LG Electronics is going to use eight of its RF chips to power location-based services and IoT applications in Volkswagen cars. In addition, the chipmaker's products have been selected by a leading electric-car maker in the U.S., though the company hasn't provided specific details about this client.
Though Broadcom isn't competing in the IoT space anymore, it is trying to tap the lucrative market for global navigation satellite systems (GNSS) chips that could be worth $5 billion in 2022. GNSS chips are used to power location-based services across a wide range of applications, including smartphones, wearable devices, and drones.
Broadcom has taken an early lead in this market, having launched its first GNSS chip for wearable devices three years ago. As it turns out, wearable-device shipments could double to 213 million units in 2020 compared with last year's levels, which could give Broadcom's top line a nice boost.
Qorvo, meanwhile, is targeting the connected-home market. It acquired Netherlands-based GreenPeak Technologies last year to enhance its short-range RF communication technology, which should help it move faster in the smart home networking space that's expected to be worth $2.3 billion in 2020. By comparison, Qorvo's revenue over the trailing 12 months stands at $3 billion.
IoT specialist GreenPeak had already made a dent in the market by shipping 100 million chips for the ZigBee smart home platform in 2015, so it adds good value to Qorvo's smartphone business.
In all, the fortunes of the three chipmakers are still closely tied to Apple, but the relative strength of their products offering, coupled with each companies focus on ancillary businesses to diversify revenue makes them a safer bet.
10 stocks we like better thanWal-MartWhen investing geniuses David and TomGardner have a stock tip, it can pay to listen. After all, the newsletter theyhave run for over a decade, the Motley Fool Stock Advisor, has tripled the market.*
David and Tomjust revealed what they believe are theten best stocksfor investors to buy right now... and Wal-Mart wasn't one of them! That's right -- theythink these 10 stocks are even better buys.
Click hereto learn about these picks!
*StockAdvisor returns as of April 3, 2017The author(s) may have a position in any stocks mentioned.
Harsh Chauhan has no position in any stocks mentioned. The Motley Fool owns shares of and recommends Apple and Skyworks Solutions. The Motley Fool has the following options: short August 2017 $87 calls on Skyworks Solutions and short August 2017 $85 puts on Skyworks Solutions. The Motley Fool recommends Broadcom. The Motley Fool has a disclosure policy.