2016's Best and Worst Cities to Retire In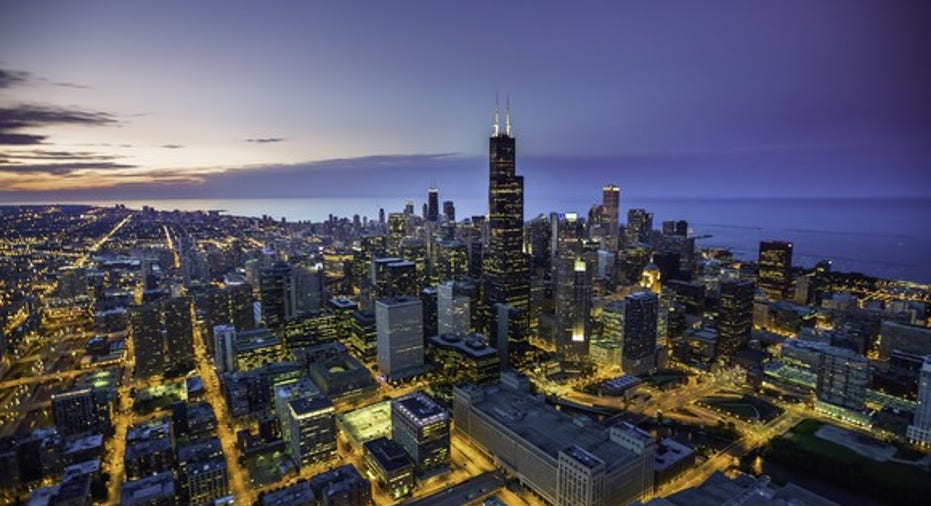 Many people look forward to retirement after spending decades toiling away as active members of the workforce. But unfortunately, a large number of seniors inevitably wind up cash-strapped once they're no longer working. Healthcare, housing, food, and other expenses have a way of eating up retirees' limited resources. Throw in the fact that many older Americans' sole source of income comes in the form of modest Social Security benefits, and it's no wonder so many retirees struggle to stay afloat financially.
IMAGE SOURCE: GETTY IMAGES.
It's for these reasons that finding an affordable place to live is so crucial for retirees. While certain costs in retirement, like healthcare, may reach a certain threshold no matter where you go, keeping your general living costs low is a good way to stretch your dollars when you're living on a fixed income.
The most affordable cities for retirees
WalletHub recently analyzed the retirement-friendliness of 150 major U.S. cities based on a number of criteria, from affordability to healthcare to leisure and quality of life. According to its data, the five cities offering retirees the lowest cost of living are:
1. Laredo, Texas
2. Brownsville, Texas
3. Jackson, Miss.
4. Memphis, Tenn.
5. Fort Wayne, Ind.
The less money you have to spend on housing, transportation, food, and local taxes (including taxation on pensions and income from Social Security, which WalletHub accounts for in its rankings), the more wiggle room you'll have in your retirement budget. If you've saved well all your life and expect to have a large amount of income coming your way in retirement, then you might, for example, consider settling down in a place like San Francisco, which currently ranks highest in terms of activities but is also one of the least affordable cities in the country. But if you're working with a tight retirement budget, you might be better off opting for a place like Laredo, whose adjusted cost of living for retirees is 2.6 times lower than that of New York, which has the highest.
But it's not just cost to consider
While cost of living plays a huge role in making a city retirement-friendly or not, there are other aspects to think about as well. Factors like public transportation, local amenities and public services, climate, and crime all contribute to a city's suitability for retirees. WalletHub aggregated these key points and arrived at the following list of the 10 best cities to retire overall:
| Rank (Best) | City |
| --- | --- |
| 1 | Orlando, Fla. |
| 2 | Tampa, Fla. |
| 3 | Scottsdale, Ariz. |
| 3 | Miami |
| 5 | Sioux Falls, S.D. |
| 6 | Las Vegas |
| 7 | Cape Coral, Fla. |
| 8 | Atlanta |
| 9 | Minneapolis |
| 10 | Los Angeles |
DATA SOURCE: WALLETHUB.COM.
It's important to note that the top cities on this list aren't necessarily the country's most affordable. But if you have some degree of financial flexibility, you might consider paying a bit more to live somewhere with better weather and more parks and museums.
On the other hand, you may want to avoid cities that are remarkably non-retiree-friendly. According to WalletHub, these are the 10 worst cities to retire in:
| Rank (Worst) | City |
| --- | --- |
| 1 | Providence, R.I. |
| 2 | Worcester, Mass. |
| 3 | Newark, N.J. |
| 3 | Chula Vista, Calif. |
| 5 | Aurora, Ill. |
| 6 | Detroit |
| 7 | Wichita, Kan. |
| 8 | Bakersfield, Calif. |
| 9 | Rancho Cucamonga, Calif. |
| 10 | Fontana, Calif. |
TABLE BY AUTHOR. DATA SOURCE: WALLETHUB.COM.
Not only are most of these cities relatively expensive to live in, but they also don't offer nearly enough amenities to compensate for their high living costs. Providence, R.I., for example, is not only expensive, but falls short on criteria like healthcare and quality of life.
Save now, choose later
If you want the option to retire in the city of your choice, whatever it happens to be, you'll need to start saving independently and investing your money wisely. If you're under 50, you can contribute up to $18,000 this year to a 401(k) or $5,500 to an IRA, and the sooner you start putting money away, the better your chances of growing it into a sizable sum. If you begin saving $500 a month at age 30, by the time you reach 65, you'll have amassed over $1 million if your investments generate an average annual 8% return. Wait till age 40 to start saving, and you'll have just $438,000 -- which, granted, is pretty impressive, but not nearly as nice as having more than twice as much retirement cash to spend.
While it's helpful to know which cities are the most retiree-friendly, your choice might ultimately boil down to factors like friends and family more so than anything else. But assuming you have no ties to a particular place, the more financially prepared you are for retirement, the more options you'll have when the time comes to decide where to settle down.
The $15,834 Social Security bonus most retirees completely overlook If you're like most Americans, you're a few years (or more) behind on your retirement savings. But a handful of little-known "Social Security secrets" could help ensure a boost in your retirement income. For example: one easy trick could pay you as much as $15,834 more... each year! Once you learn how to maximize your Social Security benefits, we think you could retire confidently with the peace of mind we're all after.Simply click here to discover how to learn more about these strategies.
Try any of our Foolish newsletter services free for 30 days. We Fools may not all hold the same opinions, but we all believe that considering a diverse range of insights makes us better investors. The Motley Fool has a disclosure policy.