2016 Looks Promising for Boston Beer Co.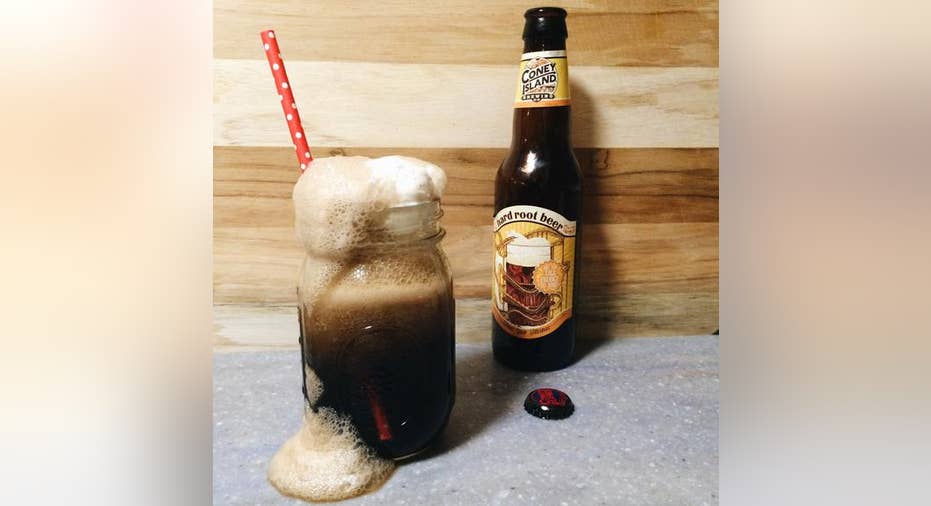 Boston Beer Company , producer of Samuel Adams, is trapped between a rock (massive multi-national beer companies) and a hard place (local craft breweries) and is struggling to recapture the growth of its past. Based on current valuation, forward earnings forecast, new product development, and acquisition potential, the future looks bright for investors.
IMAGE SOURCE: BOSTON BEER CO.
ValuationBoston Beer has been a tremendous growth story. Over the past 10 years, its share price has increased more than sixfold.The business, which is now the second largest U.S.-owned brewer, makes up only about 1% of the domestic beer market and theoretically has plenty of room to grow. However, competition from smaller craft brewers has chipped away at Boston Beer's growth rate. Revenue increased from $453 million 2009 to $903 million in 2014 but only increased to $960 million the following year.
A beaten-down share price can make a business that's growing slower than before an appealing investment. Boston Beer'sfive-year average P/E ratio is 32.8, and it currently trades at around 27 times trailing earnings. The forward projections for FY 2016 bring this figure down even lower. The company has guided for annual EPS of$7.60-$8.00. At current prices, this gives a forward P/E in the 22-25 range, which is asignificantdiscount to the 32.8 average over the past five years. If the business is deteriorating, with no chance of recovering some of itsformer luster, this multiple may be warranted. But I don't think this is the case.
DiversificationWhen Chairman Jim Koch launched Samuel Adams in 1985, there was no craft-beer movement in the United States. His beer had more flavor than the light lagers that were ubiquitous across the country, and the company took off. Success breeds competition, and now there are craft beer brewers with national presences, such as Sierra Nevada, all the way down in scale to producers that sell in one small town.
Additionally, large producers such as Molson Coorshave been successful in creating brands that look craft but benefit from the scale and distribution of a multibillion-dollar enterprise. Coors' Blue Moon and others like it are squeezing Boston Beer from the top while small local brewers squeeze from the bottom.
But don't despair. Boston Beer has been masterful at developing new product lines and playing a part in helping (and profiting alongside of) some of the small brewers that might otherwise be competition. For example, in the spring of 2009 there were around 6.8 million hard-cider drinkers in the United States. By the spring of 2015 there were 21.7 million.No company has benefited more from this trend than Boston Beer, whose Angry Orchard product commands a 60% market share and was the company's largest growth driver from 2012 to 2014.Growth in cider sales is slowing, but Boston Beer has shown an ability to pounce on new trends and win.
The next big product might be hard root beer, which brings us to Boston Beer's other big advantage.
IMAGE SOURCE: CONEY ISLAND BREWING CO.
Alchemy and Science is a subsidiary of Boston Beer run by two former Magic Hat Brewing Co. executives. They seek out some of the best small breweries in the world and have so far acquired four. Coney Island Brewing, bought in 2013, has produced a hard root beer to piggyback off the success of Not Your Father's Root Beer, the first mover in the space.
While the first mover commands most of the market share, I expect Coney Island's product to chip away at its lead. Boston Beer once trailed in hard cider as well. As recently as 2011, Woodchuck owned nearly half of the U.S. cider market. By 2015 that number dropped to around 10%. Innovation for Boston Beer is key, and management is focusing on its non-beer products.
As the company stated (transcript from Seeking Alpha), "Our primary focus in 2016 will be on innovating within the Samuel Adams family, integrating persuasive drinker programming across point of sale, promotions, and media for all our brands, and prioritizing the core styles of Angry Orchard, Twisted Tea, Traveler, and Coney Island Hard Root Beer for increased distribution and promotion."
Downside protectionKoch has turned down buyout offers, if there have been any, up to this point. With a relatively small market cap of less than $2.5 billion, Boston Beer could fit nicely into the portfolio of a larger brewer or conglomerate. I hope Boston Beer doesn't sell, because I like its upside as a stand-alone company. However, a few events have increased the probability that a sale will occur.
Koch was quotedlast July as saying, "I will likely be the last American owner of Boston Beer Company." He wasreferring to the tax benefits that a foreign buyer could wring out of thecompany. He claims that a dollar of pre-taxearnings would be worth 16% more ($0.72 vs. $0.62) underforeign ownership compared with American ownership. This benefit makes a buyout -- with a substantial premium -- by a foreign conglomerate more likely.
ConstellationBrands bought a much smaller, albeit faster-growing, brewer called Ballast Point in late 2015for around $1 billion. Ballast point had 2015 sales of $115 million, compared with $960 million for Boston Beer. Koch's company has revenues more than eight times greater but sports a market cap around two and a half times the size of the buyout price for Ballast Point.I can't imagine that a company would rather have Ballast Point for $1 billion than Boston Beer for $3 billion, which is 20% above where it trades today. Koch doesn't want to sell, but if he changes his mind there will be bidders.
Take a dive?Boston Beer has taken a beating for not growing as fast as it once had, as seen in its forward earnings multiple, which presents a better value than you could have gotten at any time over the past few years. The company continues to innovate with both non-beer products and investments in small craft brewers, and it could be a takeout target down the line. Take a closer look for yourself, but I think Boston Beer is a great holding for the next five to 10 years.
The article 2016 Looks Promising for Boston Beer Co. originally appeared on Fool.com.
James Sullivan owns shares of Boston Beer. The Motley Fool owns shares of and recommends Boston Beer. Try any of our Foolish newsletter services free for 30 days. We Fools may not all hold the same opinions, but we all believe that considering a diverse range of insights makes us better investors. The Motley Fool has a disclosure policy.
Copyright 1995 - 2016 The Motley Fool, LLC. All rights reserved. The Motley Fool has a disclosure policy.