2 Winners and 1 Loser of the NBA Finals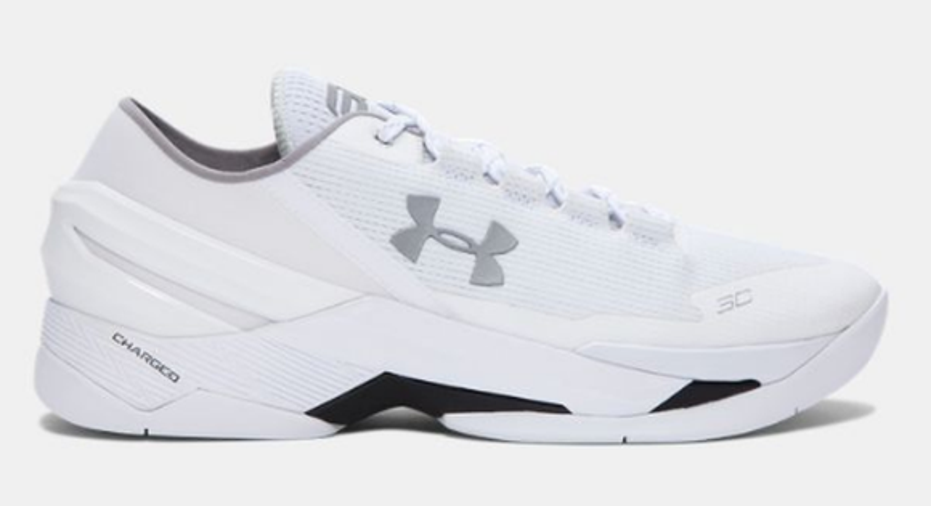 LeBron James and Nike both benefited from his MVP-worthy NBA Finals performance. Image Source: Nike.
This year's NBA Finals was one for the record books. What started off as an apparent rout, with the Golden State Warriors easily winning games one and two, turned into the first three-to-one come-from-behind win in the history of the NBA Finals for the Cleveland Cavaliers. Cleveland's unprecedented effort was led by all-world small forward LeBron James, who averaged 36.3 points per game in the final three elimination games on his way to winning the MVP trophy.
Earlier, I wrote thatUnder Armour's CEO Kevin Plank may be the real winner of the NBA Finals. In sports, however, fortunes can change in an instant. Now that the Finals have finished; here are the two companies that benefited the most from the series, and one that can't wait for next season to begin.
Winner: Nike
In a prior article, I outlined how Under Armour pulled off the sports-endorsement coup of the century when it signed Golden State's Stephen Curry for a reported $4 million a year. Partially fueling this signing was a missed opportunity on behalf of Nike . According to ESPN, Stephen and his father believed that Curry would never be a premiere athlete on Team Nike after a bungled presentation. After the slight, Curry signed with Under Armour, and went on to win two-consecutive regular-season MVP Awards.
In sports, symbolism is powerful. The Curry/James matchup was essentially a competition between Under Armour and Nike. And Nike's lead pitchman, LeBron James, prevailed by winning the Finals MVP. In a dominant performance, James led all players in five statistical categories during an entire playoff series -- another first in the history of the NBA Finals.
Nike wasted no time in turning James' efforts into marketing. After the final horn sounded, Nike quickly released a powerful commercial acknowledging Cleveland's long-awaited first-basketball championship, while highlighting its signed athletes LeBron James and Kyrie Irving.
Winner: The Walt Disney Company
Speaking of advertising, the largest beneficiary of commercials aired during the NBA Finals was The Walt Disney Company . Ad Age estimated Disney's ABC made approximately $224 million in advertising revenue in last year's NBA Finals series. Last year's series featured the same teams, but Golden State won in six games, as Cleveland was forced to play the majority of last year's Finals without two of their best players. (Irving played only one game, and Kevin Love missed the entire series.)
Ad Age estimated that if there would have been a game seven that year it would have increased ad spending by an additional $45 million, using estimates of 32-million viewers.This year, The Walt Disney Company received that game seven, although total viewership finished slightly below Ad Age's estimate, with ABC announcing 30.8-million viewers.
In addition to the direct increase of viewership that a game seven provides, Disney also benefits from increased audience sizes on ESPN before and after the game. Not only that, the NBA appears to have a rivalry that harkens back to Magic Johnson's "Showtime" Los Angeles Lakers versus Larry Bird and the Boston Celtics. This rivalry should provide ESPN's stable of talking heads enough fodder for the traditionally slow summer off-season.
Loser: Under Armour
While not exactly a binary construct, watching the face of your brand losing to its biggest competitor is not the optimal result. Unfortunately for Under Armour CEO Kevin Plank, that's what happened this year. In addition to the on-floor result, it seemed Under Armour and Stephen Curry missed their opportunity to capitalize on the Finals buzz.
Curry's Chef shoe was mocked for being "dad shoes." Image Source: Under Armour.
On the corporate side, the company's follow-up offering to the wildly popular Curry 2 basketball shoe, the Curry 2 Low "Chef" shoe, was announced during the Finals to mostly negative reviews. Forbes, not necessarily the paragon of all-things cool, condensed reviews of the Curry 2 Low Chef in two words: "dad shoes." Whether or not this will result in disappointing sales remains to be seen, but the initial zeitgeist points to a missed marketing opportunity.
Game six was a particularly low point for the Curry family. After receiving a controversial foul, Stephen flung his mouthpiece, hit a fan, and was ejected for the first time in his career. In frustration, Stephen's wife, Ayesha Curry, tweeted out the game "was absolutely rigged for money."
The end result was a rare misstep for a family that's been adept at cultivating its public image. Even the San Francisco Chronicle, essentially Golden State's home paper, noted the tweet "caught the notice" of Under Armour and everyone else doing business with the Curry family.
In sports, a week is an eternity, and what happened last season is quickly forgotten; the same goes for business. Under Armour's success in athletic footwear should only continue, and its rivalry with Nike, both on the court and among sneakerheads, should continue. Likewise, look for Steph Curry and the Golden State Warriors to continue to perform at a high level next year.
The article 2 Winners and 1 Loser of the NBA Finals originally appeared on Fool.com.
Jamal Carnette has no position in any stocks mentioned. The Motley Fool owns shares of and recommends Nike, Under Armour (A Shares), and Walt Disney. The Motley Fool owns shares of Under Armour (C Shares). Try any of our Foolish newsletter services free for 30 days. We Fools may not all hold the same opinions, but we all believe that considering a diverse range of insights makes us better investors. The Motley Fool has a disclosure policy.
Copyright 1995 - 2016 The Motley Fool, LLC. All rights reserved. The Motley Fool has a disclosure policy.