2 Ways CalAmp Corp. Is Investing in the Future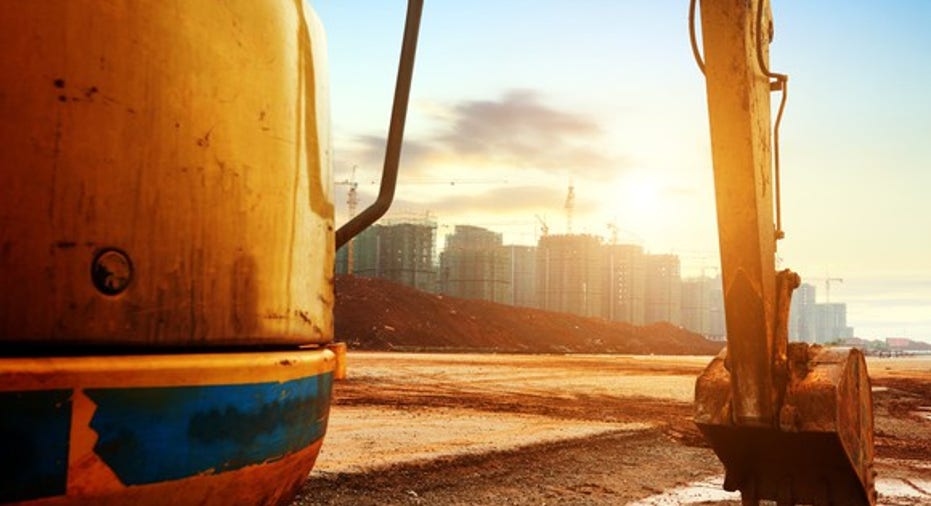 For years, CalAmp (NASDAQ: CAMP) has been betting on the Internet of Things (IoT), where formerly unconnected things are brought online to track and analyze data.
Some investors may bemoan that the company's stock price has beenessentiallyflat for the past two years, but there are a few reasons for optimism -- namely, CalAmp's push into recurring software and services revenue and its long-term investment in the industrial Internet of Things (or IIoT).
Image source: Getty Images.
The future of software and services
CalAmp sells devices that collect and transmit data, mainly to keep track of industrial equipment and fleet vehicles (more on that later). But an important part of that business is in offering sophisticated software and services to its customers. Last year, CalAmp made an investment in its future software opportunities with its purchase of LoJack, and it's already starting to pay off.
On an earnings call back in December, CalAmp CFO Rick Vitelle said that software and subscription services revenue was about was up 51% year over year "as a result of LoJack's contribution", as well as improvements from fleet and automotive aftermarket applications.
While the LoJack purchase is just one example of CalAmp's investment in the future of software and services, it's important for investors to know how critical these two segments are to the broader IoT market.According to research firm IDC, in a published report earlier this year, "[W]hile hardware spending will nearly double over the five-year timeframe, it represents the slowest growing IoT technology group. Software and services spending will both grow faster than hardware and connectivity."
Device sales will always be an important part of CalAmp's business, but the company also knows that its future will be built on the strength of its software and service offerings. That's why it's good to see the company make important purchases like LoJack, as well as its accomplishment of adding 4,000 net software subscribers in the fiscal third quarter, which was one of its best quarters on record.
Betting on one of the biggest IoT segments
The IIoT is a subsector of the broader IoT that involves industrial equipment connections and services, and it's one of the most important IoT segments. Market research and consulting company MarketsandMarkets estimates that the the IIoT will be worth $195.4 billion by 2022.
I bring this up, because CalAmp is knee-deep in IIoT offerings. For example, Caterpillaruses CalAmp's technology to track its industrial equipment, and it's one of the company's largest customers. CalAmp is on track to bring in about $7 million to $8 million per quarter from Caterpillar starting in the fourth quarter, which would represent about 8% to 9% of its total revenue. Industrial companies will be some of the biggest growth drivers of the IoT in the coming years as they look to technology to improve efficiencies and minimize downtime.
A 2016 report by PricewaterhouseCoopers said that while the consumer IoT market will encompass a few billion devices, "the equivalent global growth curve for the industrial IoT is set to rocket toward 100 billion devices as the technology becomes pervasive in industrial sectors worldwide."
A strategic position
Worldwide spending on the IoT is expected to reach $1.29 trillion by 2020, according to IDC, and it's becoming increasingly clear that CalAmp is focused its attention on the right avenues in order to benefit the most. Investors may just need to be patient and wait for growth in this space to catch up to the company's strong position.
10 stocks we like better than CalAmpWhen investing geniuses David and Tom Gardner have a stock tip, it can pay to listen. After all, the newsletter they have run for over a decade, Motley Fool Stock Advisor, has tripled the market.*
David and Tom just revealed what they believe are the 10 best stocks for investors to buy right now... and CalAmp wasn't one of them! That's right -- they think these 10 stocks are even better buys.
Click here to learn about these picks!
*Stock Advisor returns as of February 6, 2017
Chris Neiger has no position in any stocks mentioned. The Motley Fool recommends CalAmp. The Motley Fool has a disclosure policy.