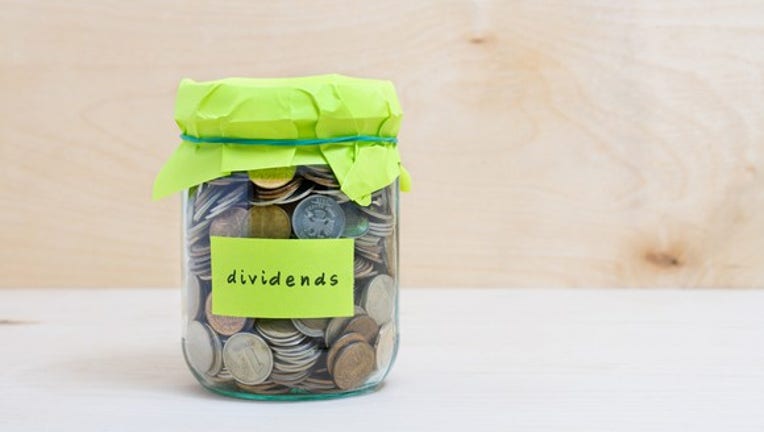 One of the easiest ways to find quality companies that pay better-than-average dividends is to focus on industries that have multiple tailwinds at their proverbial backs. The pharmaceutical industry, for example, is experiencing a renaissance of sorts due to the aging and ever-expanding global population, combined with the advent of several game-changing medicines over the past few years.
The net result is that top pharma companies like GlaxoSmithKline (NYSE: GSK) andPfizer (NYSE: PFE) have both felt confident enough to resist lowering their payouts during the ongoing patent cliff, making them potentially great buys right now. With this in mind, let's dig deeper.
Image Source: Getty Images.
The storm clouds are fading away
After a challenging couple of years punctuated by several high-profile clinical failures, battles with insurance companies, and a damaging bribery case in China, Glaxo is finally moving into the next stage of its life cycle, and it's even set to produce high-single-digit revenue growth next year.
The drugmaker's return to growth is the result of the rapid uptake of its HIV medicines Tivicay and Triumeq; the improving coverage for its respiratory medicines such as Relvar/Breo, Anoro and Incruse; and an expanding footprint in the vaccine space due to the acquisition of meningitis vaccines Bexsero and Menveo. Two other important factors are Glaxo's ongoing restructuring process and cost-cutting efforts, which have helped the companydeliver earnings-per-share growth ahead of sales growth in recent quarters and significantly improved its free cash flows.
So what's on tap for Glaxo in the new year? In April, the drugmaker will promote its currenthead of consumer healthcare,Emma Walmsley, to the CEO position that's being vacated by Sir Andrew Witty. This move seems to indicate that the company is indeed serious about driving growth primarily by ramping up vaccine and consumer product sales and relying less on its high-risk, high-reward pharma unit moving forward.
Additionally, Glaxo is hoping to launch itsexperimental herpes zoster vaccine,Shingrix, in both the U.S. and the EU next year. If it's successful, this vaccine stands to generate sales in excess of $1 billion by 2022 and around $1.5 billion at peak if approved in both territories, according toEvaluatePharma's World Preview 2016.
In all, Glaxo's dedication to paying a top-notch dividend yield of 4.87% during the worst of times is a reassuring sign that the company will continue to be a reliable income-generator for investors going forward, especially with its top line heading for a healthy rebound in 2017.
This Big Pharma is gearing up for a big 2017
Pfizer's battle with the ongoing patent cliff has arguably been much tougher than necessary -- partly because of management's focus on using its substantial free cash flows to buy back shares instead of turning up the volume to 11 on its R&D program. The good news is that Pfizer is finally reaching the tipping point, with 86 clinical trials under way, eight products in the registration phase of their life cycle, and several key clinical data readouts and regulatory decisions coming up next year.
Image Source: Pfizer.
As a prime example, Pfizer and its partner Merck KGaA (NASDAQOTH: MKGAY) recently submitted regulatory applications for their checkpoint inhibitor drug candidate avelumab in both the U.S. and the EU as a potential treatment formetastatic Merkel cell carcinoma (MCC) based on the drug's strong midstage results. Considering that MCC is a rare form of skin cancer and avelumab is attempting to become a broadly used cancer therapy, this first indication probably won't move the needle for either Pfizer or Merck KGaA from a revenue perspective. Even so, this speedy transition from the clinic to a regulatory filing is an encouraging sign thatavelumab will be among the first checkpoint inhibitors to reach the market.
That's key, because the checkpoint inhibitor space is starting to become saturated at this point, with numerous drugs set to battle over broadly similar indications within the next few years. In other words, the most profitable checkpoint inhibitors are likely to be the ones that reach the market first for novel indications like MCC -- instead of attempting to find elbow room in jam-packed niches like advanced melanoma.
Most importantly, Pfizer's headfirst dive into immuno-oncology should nicely complement its more traditional cancer portfolio, which already sports major drugs such as Ibrance for breast cancer and its newly acquired prostate cancer medicine, Xtandi. Put simply, Pfizer is rapidly expanding its footprint into one of the largest and fastest-growing drug markets in the world, implying that its top-line growth should be sustainable for the long term.
Turning to the drugmaker's dividend, Pfizer offers one of the highest yields, at almost 4%, among all major drug manufacturers. While the company's 12-month trailing payout ratio is somewhat concerning at 118%, investors should be comforted by the fact that Pfizer's top line has been picking up lately, the company has an enormous cash position, and its pipeline should produce at least a couple of important new growth products soon.
10 stocks we like better thanWal-MartWhen investing geniuses David and TomGardner have a stock tip, it can pay to listen. After all, the newsletter theyhave run for over a decade, the Motley Fool Stock Advisor, has tripled the market.*
David and Tomjust revealed what they believe are theten best stocksfor investors to buy right now... and Wal-Mart wasn't one of them! That's right -- theythink these 10 stocks are even better buys.
Click hereto learn about these picks!
*StockAdvisor returns as of December 12, 2016The author(s) may have a position in any stocks mentioned.
George Budwell owns shares of Pfizer. The Motley Fool has no position in any of the stocks mentioned. Try any of our Foolish newsletter services free for 30 days. We Fools may not all hold the same opinions, but we all believe that considering a diverse range of insights makes us better investors. The Motley Fool has a disclosure policy.