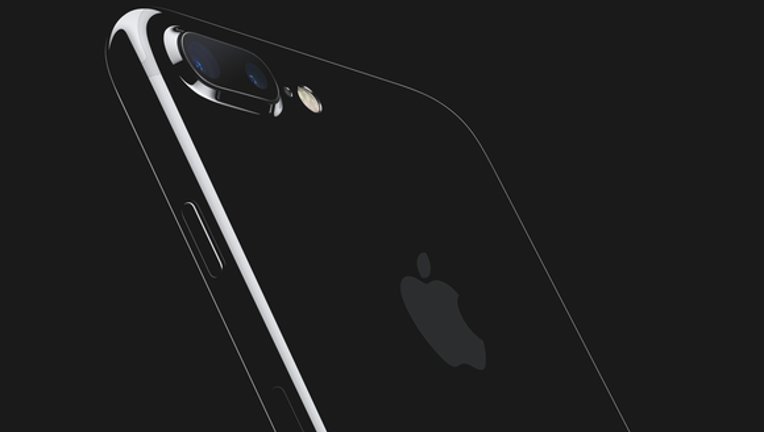 In terms of great dividend stocks in the smartphone market, investors need look no further than Apple (NASDAQ: AAPL) and Samsung (NASDAQOTH: SSNLF).
As the perennial leaders in terms of devices shipped,these two fierce competitors stand head-and-shoulders above the competition -- so much so that Apple and Samsung typically capture more than 90% of all smartphone market profits in any given quarter. So let's dive into the income-investing thesis for each of these two smartphone giants.
Apple
At first glance, the Mac maker might seem like an underwhelming income investment. After all, its 1.5% dividend yield sits a cool 40 basis points lower than the S&P 500's 1.9% yield.However, this perspective dramatically understates Apple's potency as a long-term dividend growth stock.
The main source of the company's strength as an income investment comes from Apple's massive balance sheet. The company sported an otherworldly $158 billion in net cash -- cash and investments minus debt -- as of its January earnings release. And given the company's cash-generation capabilities, it only seems that Apple will have added to that figure during its most recent quarter, for which it will report earnings on May 2. The company is also widely expected to increase its dividend and further expand its capital-return program beyond its current $250 billion allocation as part of the report; be sure to check back at the Fool for analysis of Apple's report.
The source of Apple's capital return war chest is, of course, its various high-end consumer-electronics franchises, led by the iPhone. Here's a quick overview of how the iPhone has grown in prominence within Apple's financial empire in recent years.
| | | | |
| --- | --- | --- | --- |
| | 2016 | 2015 | 2014 |
| iPhone Revenue | $136.7 billion | $155.0 billion | $101.9 billion |
| Apple Total Revenue | $215.6 billion | $233.7 billion | $182.7 billion |
| iPhone Revenue as % of Total Revenue | 63.4% | 66.3% | 55.8% |
Data source: Apple Form 10-K annual report.
If anything, this trend appears likely to continue during Apple's 2017 and 2018 fiscal years, as the effect of its highly anticipated iPhone 8 should draw more consumers into Apple's device ecosystem. According to Bank of Montreal research, 31% of the iPhone's installed base will be two years or older by the time Apple releases the iPhone 8 this fall,suggesting consumers should be primed to purchase Apple's newly redesigned handset en masse. For this reason and many more, the iPhone appears poised to become even more important to Apple's financial performance and dividend payments in the years to come.
Image source: Apple.
Samsung
The only dividend-paying company positioned to challenge Apple in the smartphone arena, South Korean smartphone power Samsung also enjoys an interesting dividend growth story today.
After weathering a difficult past year -- largely because of its Galaxy Note 7 recall and its place in South Korea's ongoing political scandals -- Samsung has demonstrated that the worst is behind it in a number of ways. Its chip business, mobile unit, and television units all contributed strong performance during the company's most recent quarterly report, which saw the company remain on track to report record earnings for its entire fiscal 2017.
Samsung also made progress in placating longtime activist shareholder Elliott Management, which originally advanced a plan calling to split Samsung into two publicly traded companies. Samsung has rejected this idea outright, but it did report that it planned to cancel $35 billion in outstanding treasury stock,a financial engineering move that should boost earnings per share by reducing its number of shares outstanding.
Elliott also factors into Samsung's dividend outlook. Regardless of your opinion on activist investors, Elliott's campaign to boost shareholder returns forced the electronics giant to pledge to increase the amount of free cash flow it will distribute as dividends from around 30% to 50% this year.Especially considering the company's improving operation performance, it seems Samsung's current 1.6% yield could increase meaningfully in the year ahead.
Like Apple, Samsung's dominant franchises across a wide spectrum of the electronics industry give it a strong base of profits from which it can continue to reward shareholders for years to come. At the end of the day, the race to find the best two dividend stocks in the smartphone market is a two-horse race between Apple and Samsung.
10 stocks we like better than AppleWhen investing geniuses David and Tom Gardner have a stock tip, it can pay to listen. After all, the newsletter they have run for over a decade, Motley Fool Stock Advisor, has tripled the market.*
David and Tom just revealed what they believe are the 10 best stocks for investors to buy right now... and Apple wasn't one of them! That's right -- they think these 10 stocks are even better buys.
Click here to learn about these picks!
*Stock Advisor returns as of April 3, 2017
Andrew Tonner owns shares of Apple. The Motley Fool owns shares of and recommends Apple. The Motley Fool has a disclosure policy.