2 Things Tesla Is Doing to Improve Body Repair Times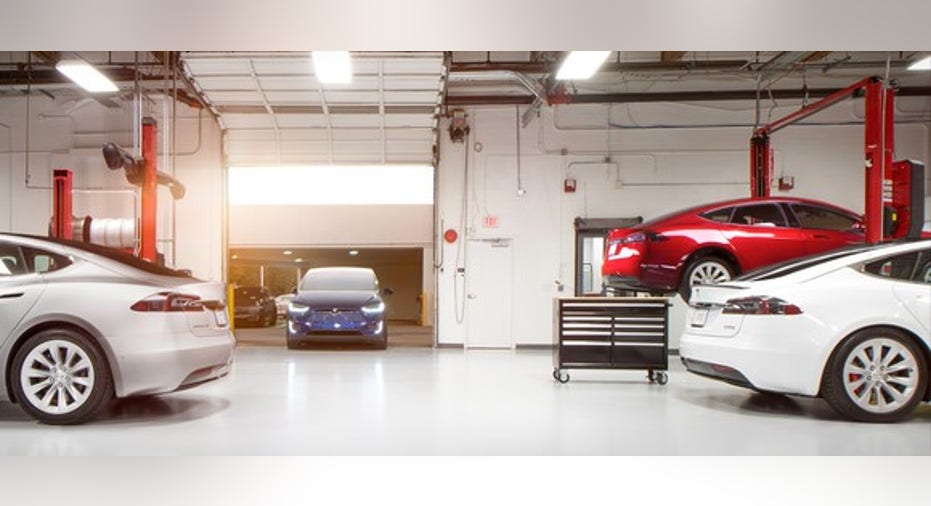 Long body repair times are unfortunately all too common for Tesla (NASDAQ: TSLA) customers. Third-party body shops often attribute delays to waiting on parts from Tesla, while Tesla in some cases says the body shops are responsible for the delays. My own body repair experience was terrible, lasting a couple days shy of eight months, and Tesla's response provided to Electrek mostly attempted to pin blame on the body shop.
Beyond my specific case, the broader issue is that Tesla's support infrastructure for body repairs is strained. But the good news is that Tesla is planning on making some much-needed improvements to how repairs are handled.
Image source: Tesla.
"applying brute force"
In a thread on Tesla Motors Club regarding my article, Tesla President of Global Sales and Service Jon McNeill posted a response and outlined a "roadmap" for improvement. McNeill noted two important things that Tesla is planning on doing to improve the situation (emphasis added):
Part of the issue is that since these are third-party body shops, Tesla has less visibility into the repair timelines. In order to mitigate this, Tesla will have employees manage the repair to ensure that everything is proceeding promptly. Having an advocate should relieve customers of having to try to navigate the repair. Perhaps more importantly, Tesla is preparing to add 300 authorized body shops to its network in coming weeks, which should help alleviate backlogs at body shops. It's not clear how many third-party authorized body shops Tesla currently has, but adding more will certainly help.
Strengthening the customer support infrastructure is extremely important ahead of Model 3's launch later this year. Tesla has learned its lessons from making Model S and Model X overly complicated, which is why it is taking a more holistic approach to Model 3 by designing the car from the beginning for both manufacturability and reparability.
Tesla is planning on ordering enough parts from suppliers to start producing 1,000 Model 3 vehicles per week in July, and this will quickly ramp to 2,000 per week in August and 4,000 per week in September. By the end of the year, Tesla hopes to be producing 5,000 per week, which would translate into an annual run rate of over a quarter million vehicles as it enters 2018. In contrast, Tesla produced approximately 84,000 vehicles in 2016. That's a lot more vehicles on the road to support, so getting ahead of service and repair times will be a key factor in whether or not the mainstream model succeeds.
10 stocks we like better than TeslaWhen investing geniuses David and Tom Gardner have a stock tip, it can pay to listen. After all, the newsletter they have run for over a decade, Motley Fool Stock Advisor, has tripled the market.*
David and Tom just revealed what they believe are the 10 best stocks for investors to buy right now... and Tesla wasn't one of them! That's right -- they think these 10 stocks are even better buys.
Click here to learn about these picks!
*Stock Advisor returns as of February 6, 2017
Evan Niu, CFA owns shares of Tesla. The Motley Fool owns shares of and recommends Tesla. The Motley Fool has a disclosure policy.