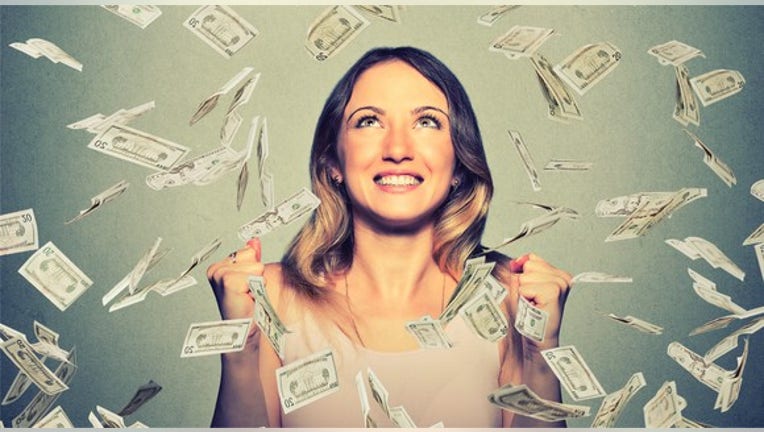 $8,000 might not seem like much in the investing world. Financial advisors will likely tell you to put that cash into a diversified index fund, since it's hard to buy enough stocks for a well-diversified portfolio with just a few thousand dollars.
Image source: Getty Images.
However, investors shouldn't underestimate the power of the "multibagger" -- the phrase Peter Lynch coined to describe stocks that rally over 100%. Multibaggers might seem tough to find, but many of them are household names today. For example, if you had invested $8,000 in Gap (NYSE: GPS) or Starbucks (NASDAQ: SBUX) right after their IPOs, you would be sitting on millions of dollars today.
Gap
Gap went public in 1976 at $18 per share. $8,000 would have been enough to buy 444 shares. The nine subsequent stock splits would give you 72,727 shares today -- which would be worth $1.89 million andpay nearly $67,000 per year in dividends.
However, that stake would have been worth about $3.76 million in 2000. Gap lost half its market value due to serious management missteps that it's still struggling to recover from. In the late 1990s and early 2000s, Gap over-expanded itsbrick-and-mortar footprint, added poorly received fashions which tarnishedits reputation as a "basics" apparel retailer, managed its costs poorly, and was besieged by tough competition and pricing pressure.
The company tread water for a few years with the alternating strength of its three-tiered pricing brands -- Old Navy, Gap, and Banana Republic. But in recent quarters, Old Navy has been the only real source of consistent comps growth, due to its low prices. The other two brands, however, struggled to compete against fast fashion rivals like Zara and H&M. Gap is now shuttering stores, boosting its e-commerce abilities, and using analytics to choose new styles, but it's a very long road back for the struggling retailer.
Starbucks
Starbucks went public in 1992 at $17 per share. $8,000 would have been enough to buy 470 shares. The stock split six timesafterwards, giving you 29,629 shares. That position would be worth $1.74 million today, and generate over $29,000 in dividends per year. However, holding that position until today would have required riding out a very rough period during the financial crisis, when the stock hit a split-adjusted low of under $4 in late 2008.
Image source: Pixabay.
Some of that decline was blamed on the recession and macro issues, but much of the decline was alsoattributed to CEO Jim Donald's fast-food like expansion of Starbucks with automatic espresso machines, packaged coffee, and cookie-cutter store designs. That approach invited fierce competition from McDonald's (NYSE: MCD) and Dunkin' Donuts (NASDAQ: DNKN).
However, founder Howard Schultz returned as CEO in 2008 and worked on retraining the chain's staff, improving its coffee, investing heavily in digital efforts, and focusing on expanding into Asia. Sales improved again, and the stock rallied back into the $50s. But looking ahead, Starbucks' future looks murky -- Schultz is retiring again and its Chinese expansion faces economic challenges.
A watched stock never boils...
If you had sold your $8,000 position in Gap in the week after the Black Monday crash of 1987, you could have taken profits on a seven to ten bagger. But that pales in comparison to the 233-bagger that Gap is today. Likewise, if you sold Starbucks during the financial meltdown in 2008, you would have banked a 15-bagger. But that's nothing compared to Starbucks' status as a 217-bagger today.
Therefore, finding stocks that turn thousands into millions requires a lot of luck, but the key ingredient is patience. In his investing classic One Up on Wall Street, Peter Lynch famously reminds investors that a "watched stock never boils." That timeless advice certainly rang true for Gap and Starbucks.
10 stocks we like better than Gap When investing geniuses David and Tom Gardner have a stock tip, it can pay to listen. After all, the newsletter they have run for over a decade, Motley Fool Stock Advisor, has tripled the market.*
David and Tom just revealed what they believe are the 10 best stocks for investors to buy right now... and Gap wasn't one of them! That's right -- they think these 10 stocks are even better buys.
Click here to learn about these picks!
*Stock Advisor returns as of Nov. 7, 2016
Leo Sun has no position in any stocks mentioned. The Motley Fool owns shares of and recommends Starbucks. Try any of our Foolish newsletter services free for 30 days. We Fools may not all hold the same opinions, but we all believe that considering a diverse range of insights makes us better investors. The Motley Fool has a disclosure policy.