2 Stocks That Could Benefit from the Retail Apocalypse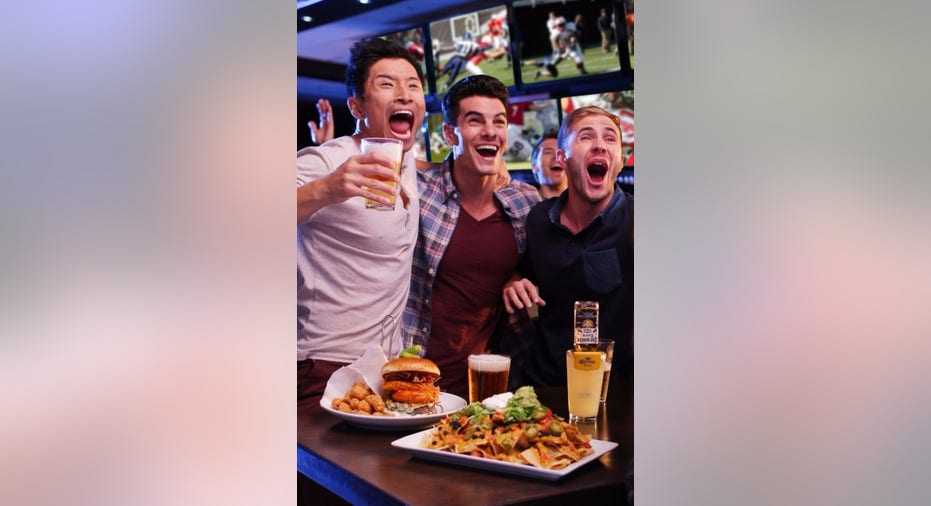 It seems almost every day that a new retailer says it's closing stores. Department store chains likeMacy's,J.C. Penney, andSears haveall announced plans to close dozens of stores, while Payless and Radio Shack are shuttering locations, and apparel retailers like Bebe and Rue21 are closing most of their stores as they teeter on the verge of bankruptcy.
Retailers are on pace this year to close even more stores than they did at the height of the recession -- Credit Suissesaid 2,880 store closings had been announced by April 6, and extrapolated a full-year total of 8,640 from there.
The store closures are also creating problems for malls, as some shopping centers in lower-income areas have gone bankrupt and others struggle to fill vacancies. The rise of e-commerce has pressured brick-and-mortar chains, and debt-fueled expansion during the housing boom years mean loan repayments for many retailers are due in the next few years, forcing some into bankruptcy.
But those vacancies in malls and shopping centers have created opportunities for other companies. Malls are increasingly turning to restaurants and alternatives like entertainment-based concepts to fill the empty space. Below are two such stocks that could benefit from malls ready to make deals to fill up space.
Image source: Dave & Buster's.
1. Dave & Buster's
Dave & Buster's(NASDAQ: PLAY) is a unique concept on the market. The company describes its entertainment and dining venues as a place to "Eat, Play, Drink, and Watch," as it offers a restaurant and bar, TVs to watch sports, and arcade games and other amusements like bowling and billiards.
Since its IPO in 2014, the stock has risen steadily as the company has consistently beaten earnings estimates and posted comparable sales growth during a tough time for the restaurant industry.
The company currently has 92 locations in North America, but sees room for 200 or more, with plans to open 11 new outlets this year. The size of a Dave & Buster's ranges from 16,000 to 66,000 square feet, with a target range of 25,000 to 45,000 square feet making it a good fit for malls -- they work well in the floorspace of former department stores.
The business is a destination for its customers, combining a number of different kinds of experiences, and is likely to draw traffic to a mall, making it a desirable partner. A significant number of Dave & Buster's are located inside malls, and the increasing number of vacanies should make it easier and cheaper for the company to expand.
Image source: Planet Fitness
2. Planet Fitness
While most brick-and-mortar companies seem to be shutting down stores in today's environment,Planet Fitness(NYSE: PLNT)has been growing at a blistering pace. The fitness center operator and franchisor saw the number of its locations more than double from 606 in 2012 to 1,313 in 2016, reflecting a compound annual growth rate of 21.3%.Both membership and systemwide sales grew at a faster pace during that time.
Planet Fitness has locations in 48 states, DC, Puerto Rico, Canada, and the Dominican Republic, and its gyms average 20,000 square feet, an easily adaptable size for a mall. Memberships start at $10/month, making the chain a good fit for markets at any income level.
Planet Fitness aims to grow its store count to over 4,000 in the U.S. alone, more than triple its current number, and franchisees have already committed to opening 1,000 more locations. The company is also a member in the International Council of Shopping Centers, which helps enhance its reputation as a desirable tenant for shopping centers.
Its real estate focuses on stand-alone locations and neighborhood shopping centers, locations with high visibility and accessibility, and favorable traffic counts and patterns, among other factors.
Since gyms are frequent destinations for their customers and drive traffic at all hours of the day, Planet Fitness would be a desirable tenant for many struggling malls, especially since its price point is affordable for almost anyone. Like Dave & Buster's, the company should be able to take advantage of the multitude of vacancies as it continues to aggressively expand.
10 stocks we like better than Dave & Buster's EntertainmentWhen investing geniuses David and Tom Gardner have a stock tip, it can pay to listen. After all, the newsletter they have run for over a decade, Motley Fool Stock Advisor, has tripled the market.*
David and Tom just revealed what they believe are the 10 best stocks for investors to buy right now... and Dave & Buster's Entertainment wasn't one of them! That's right -- they think these 10 stocks are even better buys.
Click here to learn about these picks!
*Stock Advisor returns as of April 3, 2017
Jeremy Bowman has no position in any stocks mentioned. The Motley Fool recommends Dave & Buster's Entertainment and Planet Fitness. The Motley Fool has a disclosure policy.