2 Rock Solid Cheap Stocks with P/Es Under 15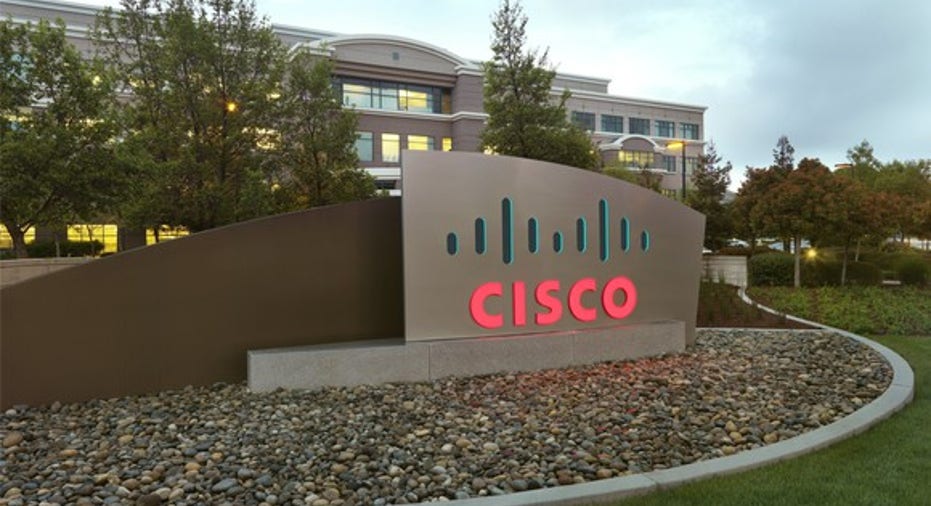 With the market hovering near all-time highs, it might seem tough to find "cheap" stocks that are still worth buying. But with the S&P 500's P/E ratio currently near a multi-year high of 24, investors should focus on undervalued stocks with less room to fall. Let's take a closer look at two big tech names that have P/E ratios of 15 or less -- Cisco Systems (NASDAQ: CSCO) and Hewlett-Packard Enterprise (NYSE: HPE).
Cisco Systems
Cisco is one of the world's largest vendors of networking hardware and software. Its core businesses of routers and switches are slow growth -- sales of routers fell 4% infiscal 2016, while sales of switches stayed flat. Those two businesses accounted for nearly half of its top line during the year.
Image source: Cisco.
Both businesses face two major headwinds -- the rise of cheaper rivals likeHuawei, and companies like Arista Networks, which specializes in hardware for SDN (software-defined networking) solutions. SDN (or cloud networking) platforms reduce the need for on-site hardware like routers and switches.
However, Cisco is diversifying away from those businesses with increased investments in higher-growth businesses like cybersecurity, collaboration, and service provider video solutions -- which it can bundle with its networking hardware. It also expanded its presence in the Internet of Things (IoT) market with its acquisition of Jasper Technologies, and will strengthen its networkwide app analytics capabilities with its planned purchase of AppDynamics.
Cisco plans to use its robust free cash flow ($12.4 billion over the past 12 months) to buy more companies, boost its earnings with buybacks, and pay out dividends. On the surface, Cisco's growth looks glacial, with analysts expecting a 2% sales decline and nearly flat earnings growth this year. But Cisco's P/E of 15 is also much lower than its industry average of 25, and its forward dividend yield of 3.3% easily beats the S&P 500's average yield of 2% -- making it a good conservative income play for 2017.
Hewlett-Packard Enterprise
Hewlett-Packard Enterprise retained HP's enterprise hardware and software businesses after splitting with the PC, printer, and imaging businesses. But like many of its industry peers, HPE has struggled to grow its top line amid sluggish enterprise spending, macroeconomic issues, currency headwinds, and rising competition from smaller rivals. Analysts expect HPE's revenue to dip 2% this year andremain flat next year.
HPE's CEO is Meg Whitman, who previously led both halves of HP. Whitman's core strategy has been to streamline the enterprise business with divestments, spinoffs, and layoffs. Prior to the big split, HP exited the highly competitive public cloud market to focus more on on-site and hybrid deployments.
Image source: HPE.
After the split, HPE agreed to spin off and merge its slow-growth IT services unit with Computer Science Corp. in an $8.5 billion deal, then agreed to a similar spin-off of its "non-core" application delivery management, big data, and enterprise security businesses toMicro Focus International in an $8.8 billion deal. Those spin-mergers resulted in several rounds of layoffs, but those lower expenses boosted HPE's margins. That's why analysts expect HPE's earnings to grow 6% this year and another 1% next year.
To pivot away from slow-growth businesses, HPE agreed to buy smaller companies in high growth markets -- including supercomputer maker SGI for $275 million and hyperconverged infrastructure vendor SimpliVity for $650 million. Both acquisitions strengthened HPE's position in the hybrid cloud market. As HPE pivots toward more of these high growth businesses, their revenues could juice up its top line growth again.
HPE's P/E of 13 is much lower than its industry average of 21, and it pays a forward yield of 1%. That yield is low, but HPE's payout ratio of 12% indicates that it has plenty of room to raise its dividend in the near future.
The key takeaway
Many low P/E stocks tend to have low growth potential. Cisco and HPE's growth won't impress analysts anytime soon, but their low valuations will limit their downside potential during market downturns. That stability could be valuable if the market's lofty valuations catch up to it later this year.
10 stocks we like better than Cisco SystemsWhen investing geniuses David and Tom Gardner have a stock tip, it can pay to listen. After all, the newsletter they have run for over a decade, Motley Fool Stock Advisor, has tripled the market.*
David and Tom just revealed what they believe are the 10 best stocks for investors to buy right now... and Cisco Systems wasn't one of them! That's right -- they think these 10 stocks are even better buys.
Click here to learn about these picks!
*Stock Advisor returns as of February 6, 2017
Leo Sun owns shares of Cisco Systems. The Motley Fool owns shares of and recommends Arista Networks. The Motley Fool recommends Cisco Systems. The Motley Fool has a disclosure policy.