2 Red-Hot Biotechs to Buy Ahead of FDA Decisions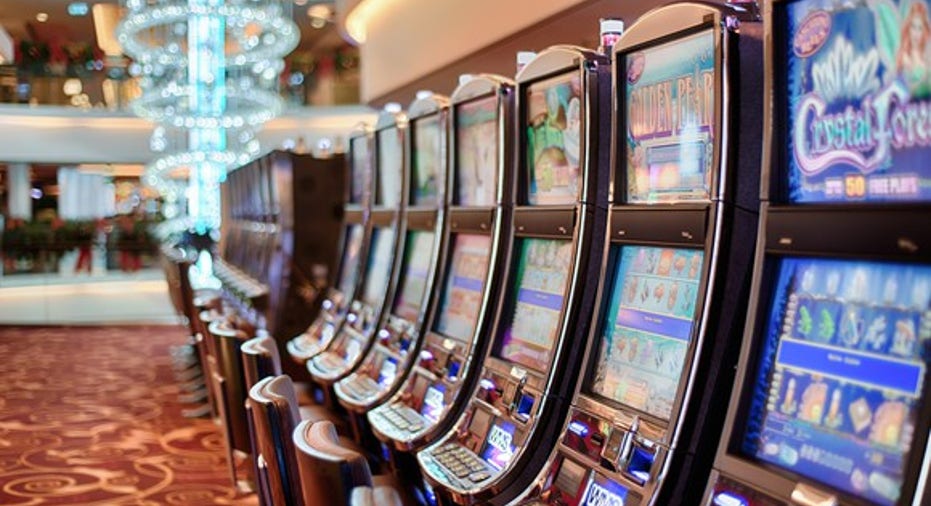 Image source: Pixabay.
Investing in biotech is always a risky business. The chances of a drug making it from phase 1 to FDA approval can be as low as 10%. However, once a drug passes phase 3, investors can breathe more easily as drugs with positive phase 3 trials have a more than 80% chance of being approved by the FDA for commercial use. Investors willing to take on a little risk could be well served by buying into biotechs ahead of these final FDA decisions. With that said, here are two of the best biotech names with FDA approvals anticipated in the next 12 months.
Synergy Pharmaceuticals
Synergy Pharmaceuticals (NASDAQ: SGYP) is a small-cap biotech focused on the development and commercialization of novel gastrointestinal therapies. Synergy's lead product candidate is plecanatide, a once-daily tablet indicated for treatment of chronic idiopathic constipation (CIC) and irritable bowel syndrome with constipation. In June and July of last year, Synergy released top-line data from a pair of phase 3 pivotal studies testing plecanatide in CIC. Both trials were successful, with the 3-milligram and 6-milligram doses demonstrating strong statistical significance in beating placebo (21% response rate for the 3-milligramdose and 19.5% for the 6-milligramdose, compared to 10% for the placebo group). On this news, Synergy filed a New Drug Application (NDA) with the FDA for review and now has a pending decision due on Jan. 29, 2017.
Should plecanatide be approved for treatment of CIC, it will compete with the current market leader, Allergan plcand Ironwood Pharmaceuticals'collaboratively marketed CIC treatment Linzess. Linzess has been growing like gangbusters with sales up 40% in the third quarter, currently in its fourth year on the market. Ironwood management has projected annual sales of Linzess to surpass $1 billion by 2020. With Linzess commanding the dominant position in CIC, should Synergy's plecanatide be treated as just an also-ran? I, for one, don't believe so. A deeper look into the data reveals that plecanatide has a better adverse event profile compared with Linzess. The most common adverse event, diarrhea, occurred in 5.9% and 5.5% of the tested population for the 3-milligram dose and the 6-milligram dose, respectively. This compares to 16% occurrence of diarrhea for Linzess patients. Given CIC is not a life-threatening condition, lifestyle considerations like tolerability could play a meaningful role in choosing one CIC therapy over another. Given the choice of plecanatide versus Linzess, I think patients would more likely switch to plecanatide.
FlexionTherapeutics
Flexion Therapeutics (NASDAQ: FLXN) is a small-cap specialty pharmaceutical company focused on the development and commercialization of non-opioid pain therapies. Their lead product candidate is Zilretta (also referred to as FX006), an injectable sustained-release triamcinolone acetonide (TCA) medication indicated for treatment of osteoarthritis (OA) pain in the knee.
While other TCA therapies already exist and are currently used to treat OA, they are only available as an immediate-release injection (e.g., Kenalog) and the pain-relieving effects wear off after a few weeks at most. Zilretta, on the other hand, is intended to provide at least three months of pain relief for OA patients.
The osteoarthritis market is quite large, with some 25 million to 30 million Americans experiencing some form of OA pain annually. Of these, around 5 million are prescribed injections to the knee in order to provide pain relief for OA symptoms, while other patients are prescribed oral painkillers. The issue with current standards of care for OA pain is that patients have the choice between short-acting injectable therapies or possibly addictive opioid-based oral medications. Zilretta, therefore, has the opportunity to combine the benefits of both medications in the form of a long-lasting injectable, non-opioid treatment. According to Flexion management, the global market for this type of OA pain is over $1.5 billion annually. Flexion currently plans to file for approval with the FDA in December.
Is now the time to buy?
As always with biotech stocks, it is never a good idea to place all your bets on one horse. However, as both plecanatide and Zilretta have already passed phase 3 trials, Synergy and Flexionare considerably less risky than a biotech with only phase 1 candidates. However, the prudent investor should always consider the risks involved with any investment, and the risks here are still significant. With no currently approved drug on the market, both Synergy and Flexion continue to burn through cash as they seek FDA approval. Additionally, there is no guarantee the FDA will approve either of these two drugs and there's no telling how much traction they could actually gain on the market. However, I believe both of these companies offer compelling investment opportunities forthe risk-tolerantinvestor.
10 stocks we like better than Synergy Pharmaceuticals When investing geniuses David and Tom Gardner have a stock tip, it can pay to listen. After all, the newsletter they have run for over a decade, Motley Fool Stock Advisor, has tripled the market.*
David and Tom just revealed what they believe are the 10 best stocks for investors to buy right now... and Synergy Pharmaceuticals wasn't one of them! That's right -- they think these 10 stocks are even better buys.
Click here to learn about these picks!
*Stock Advisor returns as of November 7, 2016
David Liang owns shares of Synergy Pharmaceuticals. The Motley Fool has no position in any of the stocks mentioned. Try any of our Foolish newsletter services free for 30 days. We Fools may not all hold the same opinions, but we all believe that considering a diverse range of insights makes us better investors. The Motley Fool has a disclosure policy.