2 Reasons Netflix, Inc. Stock Was Slammed This Week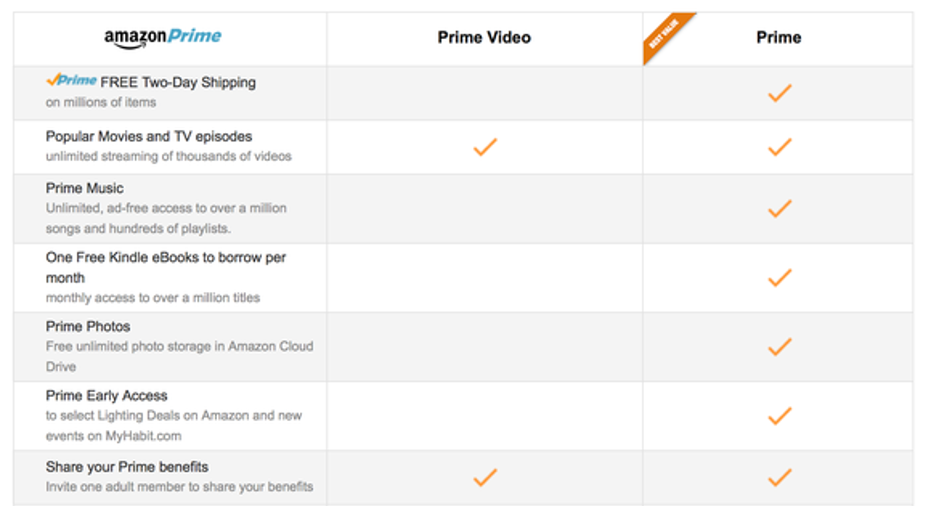 Billions of dollars of value was erased from Netflix's market capitalization on Monday. The stock fell about 2.8% during the trading day and declined about another 8% in after-market hours when the streaming-video giant reported first-quarter results. The stock's decline was driven by two main factors. Here's what investors need to know -- and whether these reasons for Monday's sell-off are worth fretting over.
Here are the two most likely reasons Netflix stock sold off at the beginning of the week.
1. Amazon launched a standalone video service. The e-commerce video-streaming efforts aren't new by any means. What changed was the way the company is now offering the service.
Until now, Amazon.com's Prime Video service was bundled with a full Prime membership, which included free shipping on Prime Amazon items. But Sunday night, Amazon changed the way it markets its Prime benefits -- and the change makes Prime Video more accessible than ever. Over the weekend, Amazon began offering alternative options for subscribing to Prime beyond its traditional $99 annual all-access free. The company now offers two new options: an all-access subscription to Prime for $10.99 each month, or a Prime Video-only service for $8.99 per month.
Image source: Amazon.com.
Amazon's decision to offer Prime Video as its own subscription outside of other Prime benefits is a reflection of the company's growing emphasis on streaming video. With Prime Video now available as a stand-alone subscription, and as the company continues to ramp-up its original content, it's clear that Amazon wants in on Netflix's business.
For now, Amazon's Prime Video is still too small to impact Netflix in any meaningful way. For instance, in Netflix's fourth-quarter letter to shareholders, the company cited Sandvine data showing that Netflix represented 37% of peak North American downstream Internet traffic, while Amazon Video accounted for just 3% of this same traffic. But as Amazon spends more money on streaming video, it's possible that the e-commerce giant's invigorated efforts could pressure Netflix over the long haul.
2. Netflix's forecasted weaker-than-expected subscriber growth. Netflix first quarter, which it reported results for on Monday after market close, was an all-around great quarter. But the company's guidance for member growth in Q2 -- particularly for its International markets -- seems to have worried some investors.
Image source: Netflix.
Netflix forecast for member net adds during Q2 of 0.5 million in the U.S. and 2 million internationally was less than the consensus analyst estimate for 505,000 and 3.45 million in these markets, respectively. The 5,000 net member miss for domestic guidance in Q2 is obviously not a big deal. But the company's guidance for just 2 million net adds internationally may raise some eyebrows.
Management offered a few reasons for the worse-than-expected guidance for international member net adds.
"Our international forecast for fewer net adds than prior year is due to a tough comparison against the Australia/New Zealand launch," the company said in its first-quarter letter to shareholders.
Further, management noted that its forecasted international net additions "are down sequentially both due to standard seasonality and our launch in 130 countries at very beginning of Q1 (so Q1 captured the initial surge of signups)."
In Q1, Netflix added 4.51 million international members, highlighting the potential in its international expansion. Investors expected a deceleration in international net additions in Q2 -- but not one this severe. Adding just 2 million new international members in Q2 would be a lower figure than in any quarter during 2015.
Keep an eye on these narratives, but don't react to themWhile a close look at both of these reasons for Monday's sell-off of Netflix stock reveals they are worth keeping an eye on, neither of them are thesis-changing.
Amazon, for instance, simply changed the way it prices Prime video; but it will have to actually follow-up and execute in a way that negatively affects Netflix -- a challenge likely easier in theory than in reality.
Further, while it's normal for investors to be a bit taken aback by Netflix's lower-than-expected guidance for international users, investors should keep in mind that this is just a single estimate for a single quarter. It's going to take more than a few quarters after the streaming-video giant's major January international expansion to really put a finger on what its international opportunity holds.
The article 2 Reasons Netflix, Inc. Stock Was Slammed This Week originally appeared on Fool.com.
Daniel Sparks has no position in any stocks mentioned. The Motley Fool owns shares of and recommends Amazon.com and Netflix. Try any of our Foolish newsletter services free for 30 days. We Fools may not all hold the same opinions, but we all believe that considering a diverse range of insights makes us better investors. The Motley Fool has a disclosure policy.
Copyright 1995 - 2016 The Motley Fool, LLC. All rights reserved. The Motley Fool has a disclosure policy.