2 Quick Things Kinder Morgan Incs Founder Wants You to Know About Its Q1 Results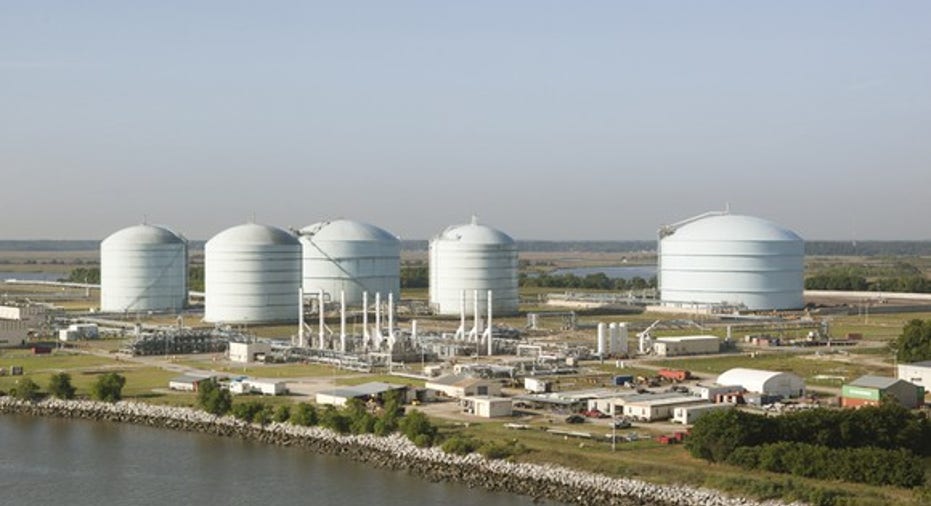 Natural gas pipeline giant Kinder Morgan (NYSE: KMI) recently reported pretty decent first-quarter results. In fact, one could argue that the quarter was a yawner since the company's financial results were just slightly ahead of expectations, leading the infrastructure behemoth to reaffirm its full-year guidance.
That said, the quarter was still importantfor the company, which was something founder Richard Kinder wanted to make sure investors didn't miss. That's why he took a moment during the introduction on the company's quarterly conference call to quickly run through two important takeaways from the quarter -- and what they meant for the company's future.
Image source: Getty Images.
Steady as she goes
Kinder led off the quarterly call by saying that:
As Kinder pointed out, the company delivered remarkably stable financial results. Distributable cash flow (DCF) was $1.2 billion and only down $18 million, or less than 1% from the year-ago quarter. Furthermore, that decline was primarily due to the impact of the sale of a 50% interest in its Southern Natural Gas system last year, which the company nearly entirely offset by contributions from recently completed growth projects. It's that stability in the midst of the storm that some in the market overlook. However, Kinder sees his company's ability to generate consistent cash flow in any market condition as a pillar of strength.
Progress where it matters most
Next, Kinder said, "The second point I want to make is that Steve will update you in detail on this quarter's developments on our Elba and Trans Mountain projects, but let me say we continue to make good progress on them and on our goal of strengthening our balance sheet."
Kinder also wanted to make sure investors realized that the company made tangible strides on its strategic initiatives during the quarter, including on the largest two projects in the backlog. On Elba, CEO Steve Kean would go on to note that the company was able to secure a joint venture partner to finance 49% of the project's construction costs, as well as pay a $170 million premium to that price tag in consideration of the value Kinder Morgan created on the project thus far. That incremental capital puts the company one step closer to its leverage target, which would then give it the flexibility to return more value to investors.
Meanwhile, the other significant development this quarter was the completion of a final cost estimate for the Trans Mountain Pipeline expansion. The price tag of the project increased from $5.4 billion to $5.7 billion, which caused the company to lose some volume after it raised shipping rates to cover the higher costs. However, it quickly replaced those volume commitments, which kept the project's economic returns intact. As such, the company's next step is to secure a financing alternative for the project, and it's currently exploring both a joint venture arrangement similar to Elba, as well as an IPO of Trans Mountain and its Canadian assets. According to Kean, the company expects to provide an update on the outcome of those alternatives next quarter.
Image source: Getty Images.
The countdown continues
Once Kinder Morgan decides on a financing alternative for Trans Mountain, it will provide clarity for future capital budgeting. As a result, the company should be in the position to start reallocating cash flow from capital expenditures to other options, which Kinder suggested could be "some combination of dividend increases, share repurchases, additional attractive growth projects, or further debt reduction." However, he concluded his remarks by noting, "We currently believe the best avenue for returning value is by an increased and well-covered dividend, and we expect to announce our revised dividend guidance for 2018 later this year."
The current expectation among analysts is that the company could double its dividend to $1.00 per share annually, which would represent about 50% of distributable cash flow. That said, the company could take a more conservative approach and slowly boost the dividend, while allocating some excess cash toward other options, including new growth projects.
For example, the company is currently working with DCP Midstream (NYSE: DCP) on the development of a natural gas pipeline project in the Permian Basin. That project could cost DCP Midstream and Kinder Morgan more than $1 billion to complete through its anticipated in-service date of the second half of 2019. If the company does decide to move forward with this or other projects, it could grow cash flow at a higher rate in future years at the expense of lower dividends in the near term.
Investor takeaway
Kinder Morgan's founder wanted to make sure that investors didn't lose sight of the fact that the company's underlying business continues to deliver very consistent results during the currently challenging market environment. Because of that, the company can focus most of its attention on shoring up the balance sheet, so it not only has the capital to finance future growth but also to send more cash to investors when the time is right. After its progress in the first quarter, the company just has one more mission to accomplish before it hits the target, which would likely unleash a much higher dividend in 2018.
10 stocks we like better than Kinder MorganWhen investing geniuses David and Tom Gardner have a stock tip, it can pay to listen. After all, the newsletter they have run for over a decade, Motley Fool Stock Advisor, has tripled the market.*
David and Tom just revealed what they believe are the 10 best stocks for investors to buy right now... and Kinder Morgan wasn't one of them! That's right -- they think these 10 stocks are even better buys.
Click here to learn about these picks!
*Stock Advisor returns as of April 3, 2017
Matt DiLallo owns shares of Kinder Morgan and has the following options: short January 2018 $30 puts on Kinder Morgan and long January 2018 $30 calls on Kinder Morgan. The Motley Fool owns shares of and recommends Kinder Morgan. The Motley Fool has a disclosure policy.