2 Pros and 2 Cons for Any Company Buying InvenSense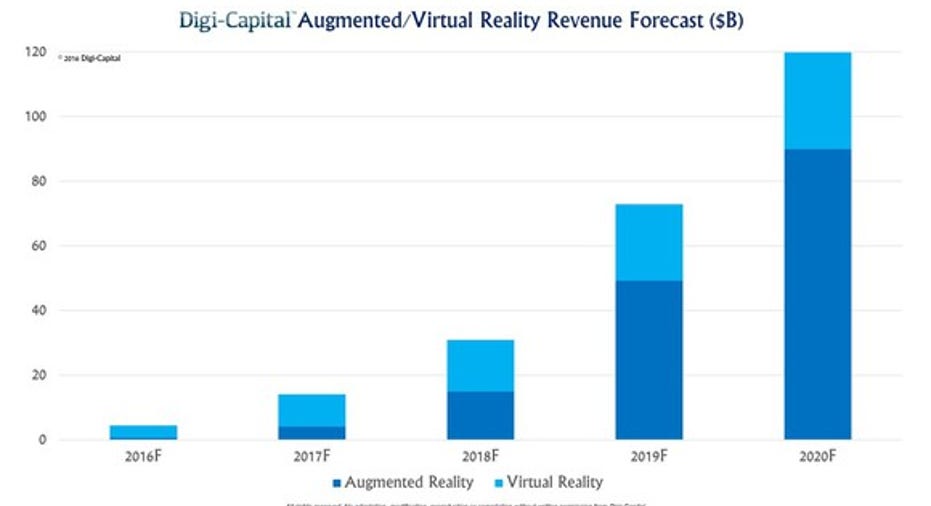 Image source: Getty Images.
Reutersreportedlast week thatInvenSense (NYSE: INVN) might be the target of an acquisition. That became even more of a possibility when the company published a press release early this week saying that it was "evaluating indications of interest."
There are, of course, a handful of good reasons why InvenSense might be a good target.The company has class-leading micro electro-mechanical systems (MEMS) found in some of the best smartphones in the world, and its opportunities in new markets are continually expanding.
But it's also struggled lately as the mobile market has slowed down. The company's revenues fell 43%in fiscal Q1 2017, subsequently pushing its stock price down 40% over the past 12 months.
For any company looking to add InvenSense into their fold, here are two good things the company has to offer and two things that could be a potential problem:
Drones and new realities
I wrote recently that there are two major markets that InvenSense is already tapping into and where it could further expand: augmented/virtual reality and drones. Both offer a lifeline to InvenSense and here's why:
DigitCapital expects the combined augmented and virtual reality market to total $120 billion by 2020 and that it will experience rapid growth over the next few years.
Image source: Digi-Capital.
InvenSense's opportunity in augment reality (AR) lies in the company's hope that the low-end smartphone market will start needing its high-end motion sensors as AR beings to take off. The company pointed to the recent success of Pokemon Go as a reason why lower-end smartphone makers will start incorporating more sensors that it makes.
"Given strong consumer demand, we expect to see the emergence of many more augmented reality applications and games beyond Pokemon Go, and we believe that their proliferation in mobile devices will expand our TAM to the mid-tier and low-tier SmartPhone markets for high-performance gyro," CEO Behrooz Abdi said on on the fiscal Q1 2017 earnings call.
Similarly, InvenSense could benefit from the increasing interest in virtual reality (VR) as well. Worldwide VR users are expected to spike from just 43 million this year to 171 million by 2018. To tap into this market, InvenSense recently released its ICM-20603 6-axis motion tracking sensor that can be used in VR headsets.
The sensor is made to handle fast refresh rates for video and superior alignment for head-tracking motion, so that users don't feel a lag between movement and what the see in their headset.The company's technology was passed up by Oculus for its Rift headset, but did win a spot in HTC's high-end Vive headset.
AR and VR are still in their early stages -- so there's nothing concrete for InvenSense yet --- but the company's early moves could prove beneficial to a buyer very soon.
And then there are the drones. InvenSense already has its tech in some of the best drone brands, DJI and Parrot, and earns a higher dollar amount from sensors in drones than it does for mobile sensors.
The company also said on its Q1 earnings call that it can earn more from drones than smartphones and tablets because its able to sell multiple sensors (including its optical image stabilization and electronic image stabilization) into the devices. CEO Abdi said on the call that drones allow the company to "get multiples of dollars instead of multiples of cents" for its technology.
The worldwide commercial applications of drones is expected to reach $127 billion by 2020, according to PricewaterhouseCoopers, up from just $2 billion right now. With InvenSense already winning spots in leading drone devices, it should give any owner of InvenSense a key opportunity in the market.
A few drawbacks
There are, of course, some potential problems a buyer might face when taking over InvenSense. The first is the company's dependence on Apple.
InvenSense makes the motion sensors found in the iPhone and the company's sales to Apple accounted for 40% of total revenue in fiscal 2016. It's typically not a great idea for component makers to be so exposed to just one customer, and InvenSense has felt the effects from it. Apple's been able to negotiate lower average selling prices (ASPs) for InvenSene's components, leaving the company both relying on Apple yet not making as much from the relationship as it could be.
That's part of the reason why InvenSense is looking to AR and VR to bring in higher ASPs from its components, and why the company has focused more of its attention on the growing Internet of Things market.
Second, InvenSense still relies pretty heavily on sales to the smartphone market (it made up 60%of total revenue in Q1 from sales in its mobile segment), and that's not necessarily a great thing. Research firm Gartner said back in June that"the smartphone market will no longer grow at the levels it has reached over the last seven years. Smartphone sales recorded their highest growth in 2010, reaching 73 percent."
Gartner noted that smartphone penetration has reached 90% in developed markets and that users aren't replacing or upgrading their phones as quickly as they used to.
The bright side for any company looking to buy InvenSense is that the company is starting to diversify its revenue a bit more. Revenue from its Internet of Things and Other category has grown from just 12% of total revenue in fiscal Q1 2016 to 25% in Q1 2017.
Final thoughts
InvenSense certainly has a few things going for it -- particularly with drones, AR and VR -- and it's not surprising that the company's class-leading sensors would grab the interest of other tech companies.But with a strong dependence on Apple and the mobile market, any InvenSense buyer would need to make sure it can continue to transition InvenSense's technology away from these sources into more diversified markets.
A secret billion-dollar stock opportunity The world's biggest tech company forgot to show you something, but a few Wall Street analysts and the Fool didn't miss a beat: There's a small company that's powering their brand-new gadgets and the coming revolution in technology. And we think its stock price has nearly unlimited room to run for early in-the-know investors! To be one of them, just click here.
Chris Neiger has no position in any stocks mentioned. The Motley Fool owns shares of and recommends Apple and Gartner. The Motley Fool owns shares of InvenSense and has the following options: long January 2018 $90 calls on Apple and short January 2018 $95 calls on Apple. Try any of our Foolish newsletter services free for 30 days. We Fools may not all hold the same opinions, but we all believe that considering a diverse range of insights makes us better investors. The Motley Fool has a disclosure policy.