2 More Airlines Offer Excuses and Cut Revenue Guidance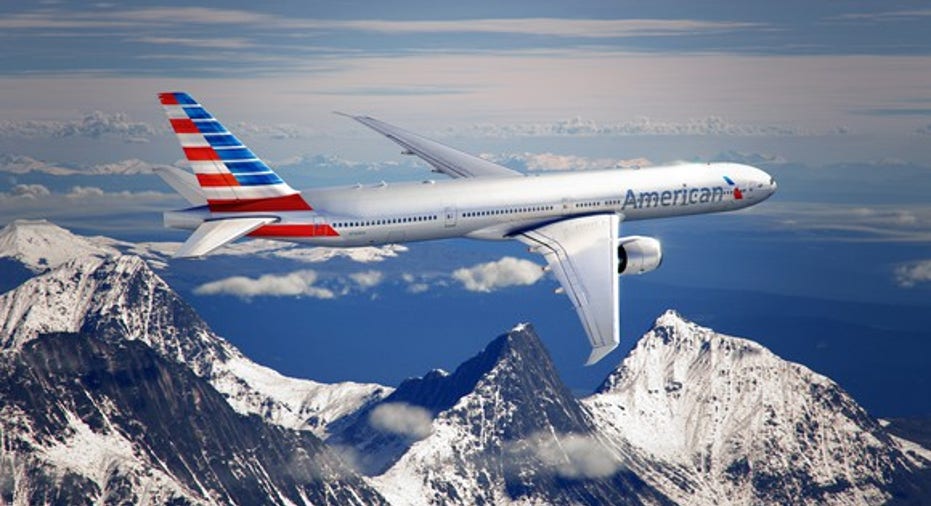 Earlier this month, Delta Air Lines (NYSE: DAL) cut its unit revenue guidance for the first quarter, citing weaker-than-expected demand during February.
Delta isn't alone in facing a bumpier ride than it had expected this quarter. Late last week, American Airlines (NASDAQ: AAL) and Southwest Airlines (NYSE: LUV) reduced their unit revenue forecasts as well. Of the top four U.S. airlines, only United Continental is sticking with its original quarterly unit revenue guidance.
Another one bites the dust
Among the four airlines that dominate the U.S. airline industry, American Airlines has had by far the strongest unit revenue trends over the past six months. Indeed, while its peers posted unit revenue declines in the 2%-3% range last quarter, American managed to boost its revenue per available seat mile (RASM) 1.3% year over year.
American Airlines has posted better RASM growth than its peers lately. Image source: American Airlines.
On American Airlines' fourth-quarter earnings call, management called for revenue growth to accelerate in 2017. Specifically, company president Robert Isom predicted that RASM would rise 2.5%-4.5% year over year in Q1.
As of early February, the company maintained that unit revenue guidance. However, it had to walk that back last Thursday; American Airlines now expects RASM to increase 1.5%-3.5% this quarter.
The company "blamed" this RASM shortfall on strong operational performance. Through the end of February, its mainline completion factor -- the percentage of flights not canceled -- reached 98.9%, up from 97.7% a year earlier. Completing more flights reduces unit costs and keeps customers happy, but it can hurt unit revenue because it means that there are more seats available.
This explanation should be taken with a grain of salt, though. Delta Air Lines' mainline completion factor was more than 99% through the first two months of the year. American Airlines has made some progress in getting its operation under control -- helped by the mild winter -- but its operational performance hasn't been off the charts by any means.
Southwest stumbles, too
Southwest Airlines was also forced to slash its revenue guidance late last week. On Friday, the discount airline acknowledged that RASM will probably fall 2%-3% this quarter, compared to initial guidance that called for a modest 0%-1% decline.
Southwest Airlines cut its Q1 unit revenue guidance on Friday. Image source: Southwest Airlines.
Southwest also attributed its unit revenue miss in part to a higher-than-expected completion factor during February. Additionally, it referenced a loss of traffic related to heavy rains in California -- where Southwest is the No. 1 airline -- and weak demand for last-minute tickets during the second half of February.
The industry's unit revenue recovery remains on track
After reporting significant RASM declines throughout much of 2015 and 2016, U.S. airlines finally started to get back on track last fall. As many industry veterans had expected, higher oil prices eventually imposed more pricing discipline on airlines. The improving unit revenue outlook has lifted shares of airlines like American Airlines and Southwest Airlines.
Naturally, executives at both companies are eager to keep these rallies going by avoiding the appearance of facing a setback. This may explain why they felt the need to offer various excuses for their revenue misses this quarter.
Clearly, the airline industry's unit revenue recovery is still on shaky ground. That said, it's important to recognize that the first quarter is often volatile due to the impact of winter weather. The timing of Easter is also affecting results this year.
From a high-level perspective, airlines' unit revenue trends are moving in the right direction. Furthermore, most airlines have reported that the outlook for April looks strong so far. Thus, investors shouldn't worry too much about the unit revenue guidance cuts at Delta Air Lines, American Airlines, and Southwest Airlines.
10 stocks we like better than Southwest AirlinesWhen investing geniuses David and Tom Gardner have a stock tip, it can pay to listen. After all, the newsletter they have run for over a decade, Motley Fool Stock Advisor, has tripled the market.*
David and Tom just revealed what they believe are the 10 best stocks for investors to buy right now... and Southwest Airlines wasn't one of them! That's right -- they think these 10 stocks are even better buys.
Click here to learn about these picks!
*Stock Advisor returns as of February 6, 2017
Adam Levine-Weinberg owns shares of Delta Air Lines. The Motley Fool has no position in any of the stocks mentioned. The Motley Fool has a disclosure policy.