2 Key Takeaways From Fords Sales in Europe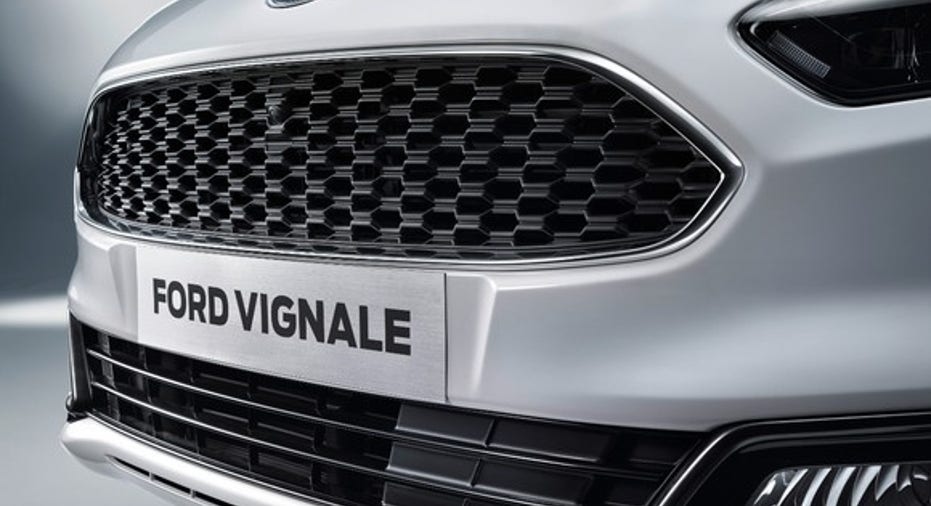 Ford Motor Company's strategy to turn its operations around in Europe wasn't rocket science. Simply to cut as much supply and manufacturing capacity necessary to match demand, lower costs where possible, and sell into more profitable vehicle channels while keeping product lineup fresh to maintain market share and margins.
So far, so good, as the automaker is fresh off its best quarterly profit in Europe since 2008. Let's dig into May's sales data in Ford's traditional 20 European markets and look at some key takeaways that are fueling the automaker's success.
Starting from the top
The bulk of Ford's sales in Europe is generated in its traditional 20 European markets, or Euro 20, which cover Western and Central Europe. Ford's sales in its Euro 20 checked in as the company's best May result since 2011, with sales increasing 11.5% to 111,700 vehicles. Expanding ever so slightly, Ford's total sales in its European 22markets (Euro 20 plus Russia and Turkey) rose 10.1% to 125,800 units last month, compared to the prior year, and Ford's sales across all of its 50 European markets checked in 9.9% higher to 128,500 units. Despite the gains in May, Ford's market share in its Euro 20 declined slightly last month, by 20 basis points to 7.6%.
"Our total sales continue to grow by leveraging the healthiest sales channels, such as private retail, fleet and commercial vehicles, and by expanding our sales of nicer trim levels and performance vehicles across the range," said Roelant de Waard, vice president of marketing, sales, and service at Ford of Europe, in a press release.
That quote brings us to our first takeaway:premium trim success.
Expanding the Vignale lineup should help Ford's top and bottom line. Image source: Ford Motor Company.
Sales of Ford's "higher specification" models continued to do well last month. Those are trims such as the Titanium that we often see selling well in the U.S. market, too. In fact, the Titanium trim model sales rose 500 basis points, or 5 percentage points, in Ford's European 22 markets. For more context, 41% of Ford's vehicles with the Titanium option were sold with the premium trim. Further, the Titanium trim plus other premium models -- such as the Mondeo Vignale, Fiesta ST, Focus ST, and Fiesta and Focus Red and Black editions -- generated 57% of Ford's passenger car sales, which is an improvement of 200 basis points from last May.
What's important for investors to realize here is that these models are even more critical for Ford in Europe than in the U.S. market. That's because Ford isn't trying to compete head-on with European automakers' successful luxury brands. Rather, it's trying to maximize its Ford mainstream lineup with higher-priced premium trims to find a sweet spot in between mainstream brands and luxury brands -- a strategy that would help mitigate the negative impact from not selling its Lincoln luxury brand in the region.
The next takeaway goes hand in hand with the first, in a sense that both bode well for profitability.
SUVs and commercial vans are selling well
Ford's Transit Connect. Image source: Ford Motor Company.
Let's look first at Ford's commercial vehicle sales, which are often overlooked by investors but represent a very valuable business segment for the automaker. The commercial vehicles category comprises large vans that businesses of all sizes use. Ford was Europe's No. 1 commercial vehicle brand last month and throughout the first five months of 2016. Its commercial sales jumped 26% in May and gained a valuable 130 basis points of market share, now accounting for 12.8% of the market's total commercial sales.
The recent success has been driven by increased demand for Ford's Transit range and the Ranger pickup -- the latter posted a sales gain of 58%, which was its best May sales result in the region since the Ranger was launched in 1998.
Outside of the commercial market, Ford's SUVs were also selling well. Ford's Kuga -- or Escape, as it is known stateside -- posted its best-ever May sales result, reaching 10,800 units. That figure amounts to a 45% increase from the prior year. The EcoSport also nearly doubled its sales compared to May 2015. Looking to further Ford's SUVs success will be the Edge: About 3,100 customers in Europe have placed an order prior to its launch later this year.
At the end of the day, Ford's total market share in its traditional 20 markets may have declined slightly last month, by 20 basis points, but its total sales are still moving higher -- and better yet, it's still soundly executing the strategy that returned its European operations to profitability.
The article 2 Key Takeaways From Fords Sales in Europe originally appeared on Fool.com.
Daniel Miller owns shares of Ford. The Motley Fool owns shares of and recommends Ford. Try any of our Foolish newsletter services free for 30 days. We Fools may not all hold the same opinions, but we all believe that considering a diverse range of insights makes us better investors. The Motley Fool has a disclosure policy.
Copyright 1995 - 2016 The Motley Fool, LLC. All rights reserved. The Motley Fool has a disclosure policy.